The global online fashion sales market is predicted to reach $873 billion in 2023. Many retailers have recognized the paradigm shift in user's behaviors when they enjoy online shopping more than ever in history. This has lead to the flourishing of the fashion app industry. In order to be successful, fashion apps must find ways to accelerate mobile app user acquisition. In this article, we will provide you 3 pro-tips on how to acquire more users for fashion apps. Let's dive in!
3 Pro-tips To Improve Fashion Mobile App User Acquisition Strategy Click To Tweet
Incentivize app downloads by offering exclusive perks
A marketing strategist, Dr. Dan Herman coined the term FOMO – "fear of missing out" in his 1996 research paper. This term refers to the anxiety of people when they are afraid of missing an event or opportunity. In this era of social media, savvy marketers have tapped into this psychological behavior of consumers and turn it into a great marketing strategy.
Offering exclusive perks is a way to spur the FOMO in customers, which also applied to app marketing.
Winning tips for offering perks to incentivize fashion app downloads:
Make unique discounts and perks that are only available for mobile app users. Some offer ideas for fashion app marketers are early access to sales, previews of new collections, discounts for a first-time app user.
Add a sense of scarcity or agency to magnify the effect. Phrases like "Limited time only" or "Last chance" can create a greater FOMO, pushing customers to make their decisions quicker.
Be trustful. If you say you are giving a discount code for first-time users only, you can't broadcast a similar code for users who already using the apps.
Promote the perks via existed customer base. Even though many users are discovering apps from Google Play and App Store, promoting your apps via some current channels is a good way to increase customer awareness. Website, social media, and email are three digital channels that can tremendously increase app downloads.
Free People allows app users to have early access to sales and preview collections. These perks are so convincing that even the most reluctant customers must feel like installing the app.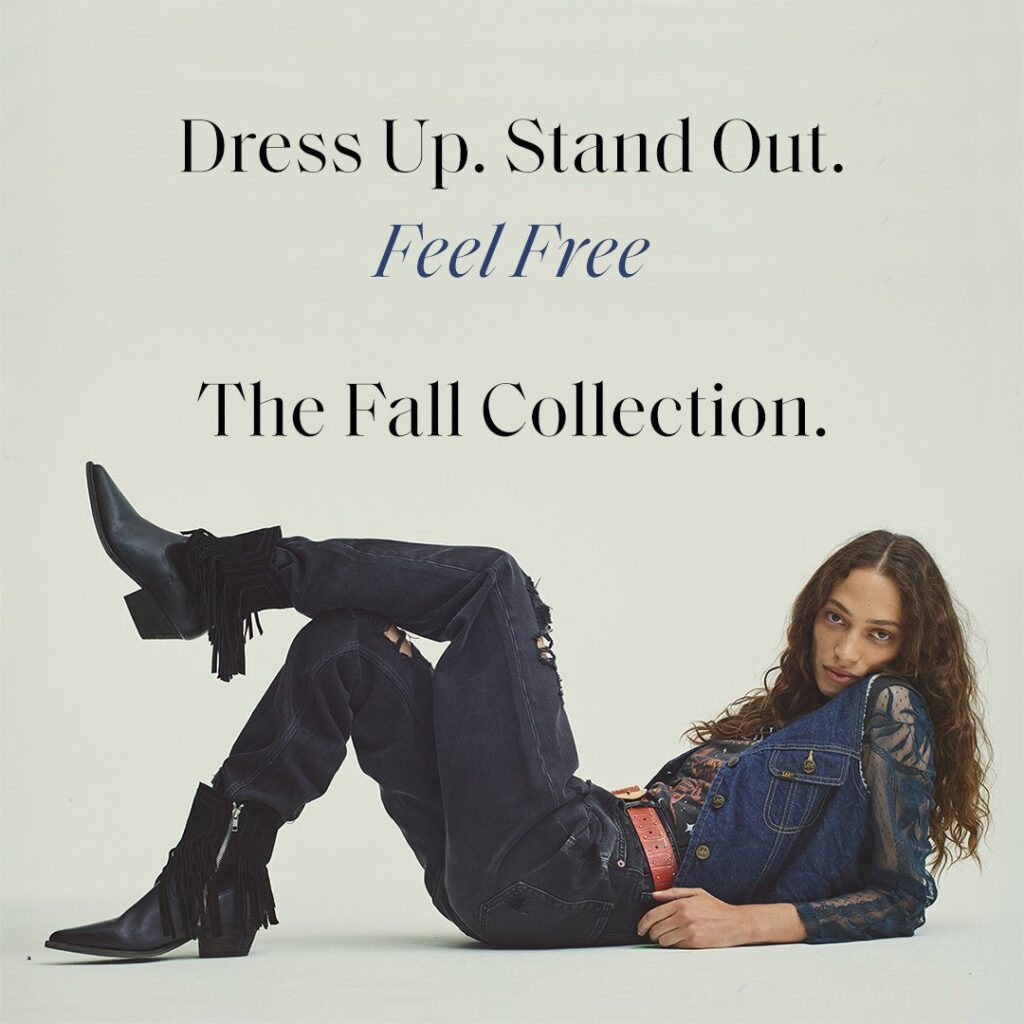 Utilize the omnichannel approach
The booming of e-commerce has changed the way customers in the fashion industry shop forever. Many of them choose BOPIS (Buy online, pick up in-store), a concept that blurs the line between online shopping and brick-and-mortar stores. If a fashion app can create a seamless shopping experience by leveraging an omnichannel approach, it is likely to get more users. What's more, it can also save shopping costs, increase engagement with customers, and make them buy more. In fact, 75% of shoppers who buy online and pick up in-store ended up spending extra money on additional items.
Let's take a look at Lululemon's outstanding case study for its omnichannel strategy. Lululemon is a brand specialized in sportswear. It has an incredible omnichannel system that allows users to know if an item they like in a particular size is available in the store near their locations. By incorporating this one-of-a-kind experience into the app, Lululemon is encouraging its users to change their behaviors, crossing the line between online and physical stores, so that they can enjoy a new, delightful experience.
Warby Parker has another brilliant omnichannel execution. Its customers can place an order for a pair of glasses online, and get it in-store. But, in reverse, if a customer sees a pair they like in-store but isn't ready to buy, an associate will take a photo of the product and send it via email, which makes a digital bookmark. Customers can add this digital bookmark to their check-out cart for an easy order. That's the next level of convenience!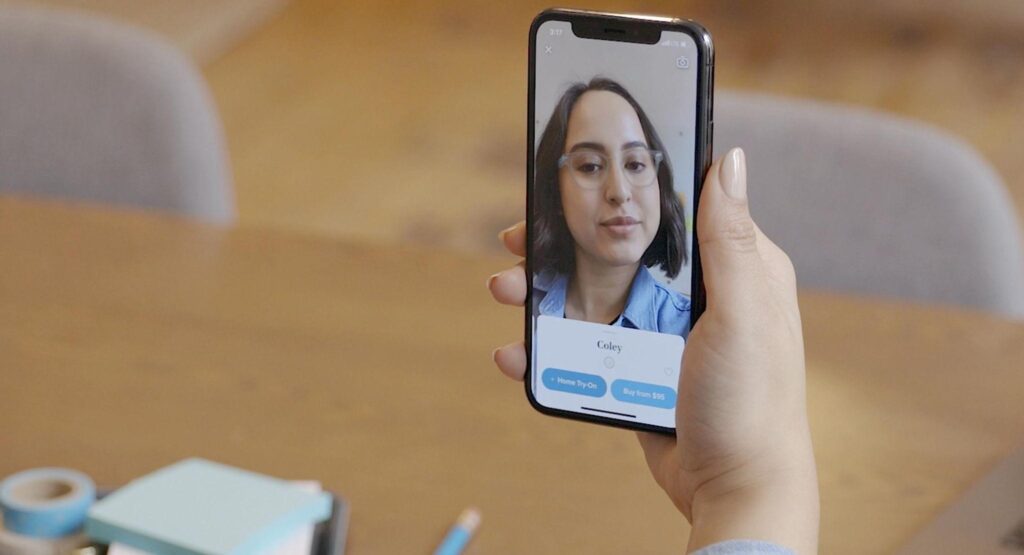 Personalize the app features for a unique shopping experience
Mobile app personalization is a key to escalating user engagement and boosting the installation rate of a fashion mobile app. Users aren't simply looking for products. They want to have a good time shopping. When a customer walks into a store, they are likely to spend more if they like the seller. It works exactly the same for a mobile app. If an app provides highly personalized content that tailors to customer's particular interests and needs, they're willing to spend more time and money.
Here are some tips to help you deliver a personalized shopping experience for customers:
Gather data from customer behavior such as wish list, abandoned cart, etc.
Send personalized offers via push notification and mobile app stories.
Create product suggestions based on shopping history, wishlist, and other data such as lifestyles.
Create mobile loyalty program and increase repeat purchases.
Under Armour did an amazing job in making a personalized experience for its customers. It gathered data of customers who joined Under Armour's MapMyRun app and suggested running gears suitable for customers' specific fitness levels and their location's climate.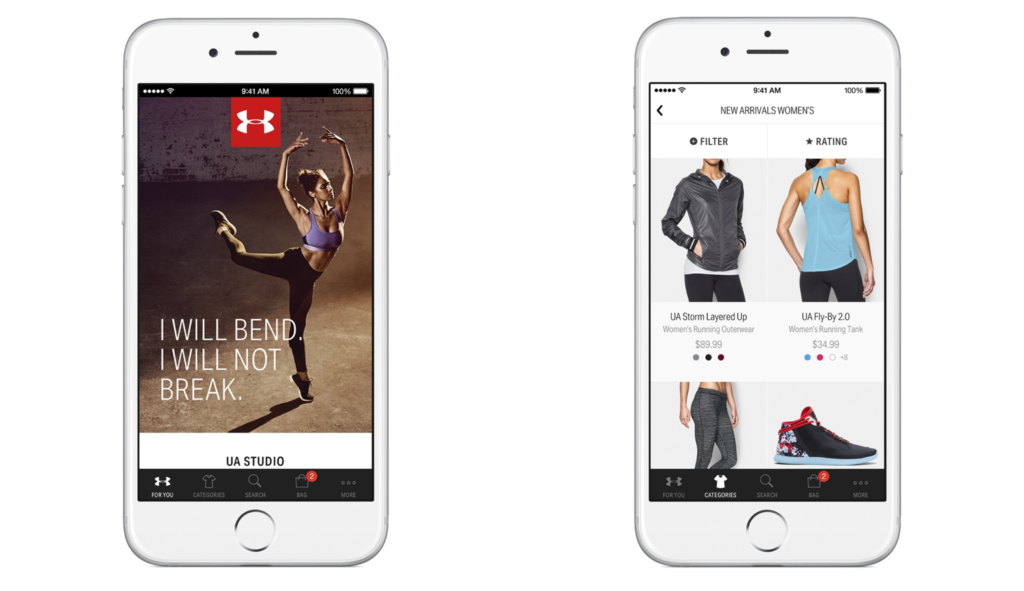 Final words
There is no one-size-fits-all solution for all fashion apps to acquire new users and increase app ranking overnight. Since each app has a different user segmentation, it's crucial to keep testing over and over again. Don't forget to frequently gather customer feedback. Because listening to them is the best way to get real insights so that you can optimize better marketing campaigns.
Recommended Read:
UPCOMING TRENDS IN DIGITAL MARKETING THAT YOU SHOULD NOT IGNORE THIS 2021
TOP 10 DIGITAL MARKETING SKILLS YOU NEED TO LEARN IN 2021
5 BEST ONLINE DIGITAL MARKETING COURSES IN 2021
General FAQs
What is acquisition strategy?
The acquisition strategy is a comprehensive, integrated plan developed as part of acquisition planning activities. It describes the business, technical, and support strategies to manage program risks and meet program objectives.
How do you acquire organically?
Organic user acquisition (UA) is the science of leveraging a set of marketing initiatives to drive organic installs. The definition of organic installs being installs that aren't coming from paid ads but are driven by platforms themselves – the App Store and Google Play.
What is the purpose of acquisition strategy?
The primary function of an acquisition strategy is to document the factors, approach, and assumptions that will guide acquisition decisions related to the investment. The development of an acquisition strategy allows for identification of risks and consideration of tradeoffs needed to mitigate those risks.