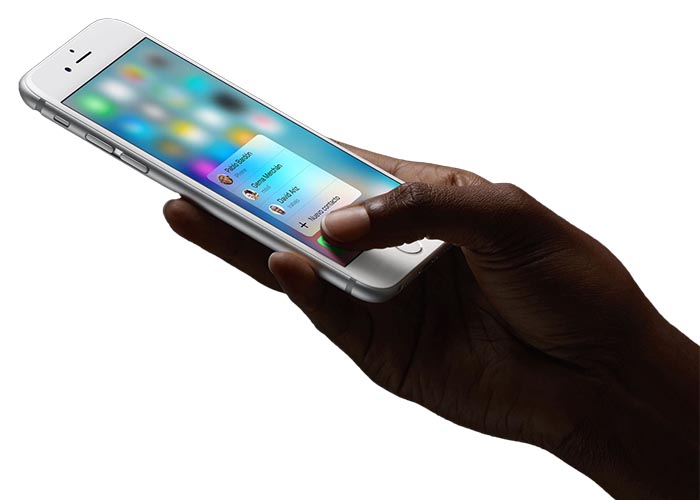 One of the most important changes that Apple made during the presentation of the new iPhone 6S, was the incorporation of a new 3D touch technology, which say the company redefines how the user interacts with your phone. This integrated into the iPhone, technology allows the device to detect the amount of pressure the user applies on the screen even comes with two interesting functions called Peek and Pop.
3D Touch iPhone 6S
All this together adds a new dimension of functionality in the user experience when using the iPhone 6S. In fact, when 3D touch technology is used, the iPhone S6 is able to respond with subtle touches. The new features mentioned earlier called Peek and Pop, which basically allow the user to preview of all types of content and even let you interact with such content without having to access it directly.
For example, the user can press slightly 6S iPhone screen for preview of a mail message in your inbox, while if you want to access the full content simply need to press a little harder for it. In short, S6 iPhone users no longer have to open the mail application to know what is the matter dealt with. In fact, the email content is displayed at the top of the inbox, so if it is a short message, a "Peek" is all that is required to get the preview.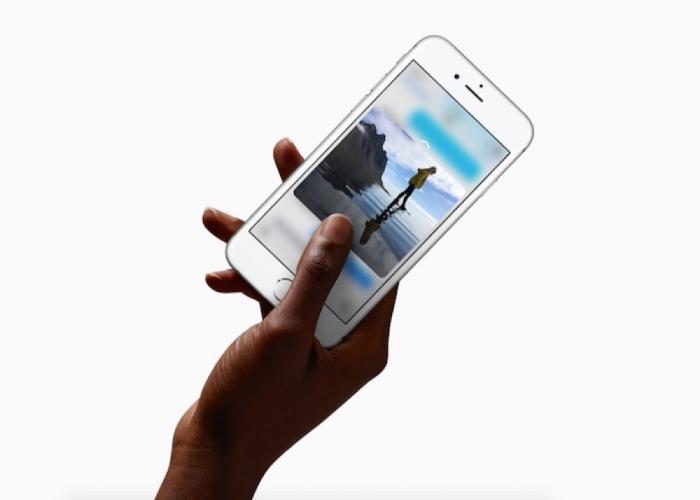 The same applies to web pages, that is, users can take a look at a website without having to access it directly. For example, if a friend sent us a link to a website, you can press lightly on the preview and, without leaving the application that is currently using. The top of the page is displayed above the message as it would appear on the Safari browser. When you release, the user returns to the message again.
This also applies to the pictures because if the iPhone user S6 is taking photos at some point and want to see the pictures you have taken, you can now simply press lightly on the thumbnail to get a pass on all photos. If the user wants to open a photo, just enough to keep down that image and from there you can edit, share or delete it.