Blogging may not be everyone's cup of tea. Those in the blog writing services industry know how much blood and sweat goes into curating a perfect blog post that is unique and SEO optimized.
But those with thick skin strive day and night to create the best content which stands out from the rest. And in the game of writing blogs, only those stand out who know the dos and don'ts of SEO.
SEO can be tricky, but with some practice, you can get a hold of it. A meager 0.16% of the most popular keywords account for 60.67% of all searches. Thanks to some fantastic plugins available out there that will make your SEO optimization a hassle-free task.
5 Best SEO Plugins to Ace Your Blogging Game in 2022 Click To Tweet
You can create an excellent blog post that adheres to all the SEO rules with the following plugins. If you use these plugins, you will have the tools to help you write SEO-friendly blog posts with ease.
So dear bloggers, keep on reading to know the best SEO plugins that you can use to enhance the awesomeness of your blog!
1. Yoast SEO
This is a very beginner-friendly WordPress Plugin to use for creating a well-rounded blog post. It not only helps you learn the basics of SEO but also is hassle-free.
This easy-to-use plugin has vast features, including the green highlighter, which depicts how well your blog is doing in terms of SEO. If it is green, it means that your content is nicely SEO optimized. If the signal is orange, there is scope for you to add more SEO elements.
The signal makes it convenient for newbies to know if their content will improve in the indexing game.
The green and orange signals also appear in the SEO title and Meta Description sections, making it easier to determine the worth of your keywords.
Yoast SEO has been a widely used SEO Plugin because of its simple yet effective features. Research shows that many top websites like css-tricks.com and kinsta.com use Yoast SEO. These sites have a share of 1% and 0.5% overall traffic, respectively.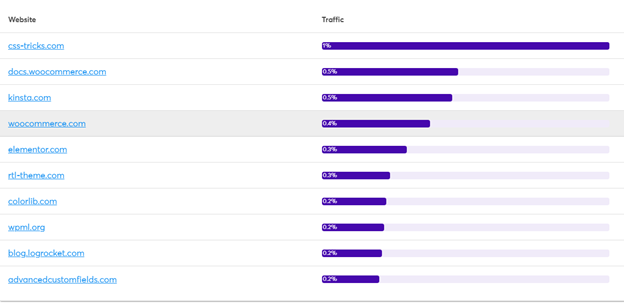 2. W3 Total Cache
W3 Total Cache is a great plugin to use if you want to improve the speed of your website.
It not only helps in caching all the files but also optimizes the server performance.
If you use multiple images or heavy files in your posts, they take up a huge space, making your page loading speed tiringly low. And if you do not know already, page loading speed impacts your SEO to a great extent.
Therefore, it is always good to compress your files so that the speed insights are good.
This plugin is especially recommended for sites getting more than 500 users every day, as it enables them to have a great user experience. Check out the page speed performance of the WrittenlyHub website to know what a good functioning and well-performing site looks like.
W3 Total Cache has more than 1 million active installations currently. Websites like abrazoandcoze.com and psfanatic.com have been long-time active users of W3 Total Cache.
3. Google Keyword Planner
Now, we all agree that keywords form the primary SEO elements in your blog post. Your keyword choice will determine your traffic and ranking. Therefore, it must be taken seriously.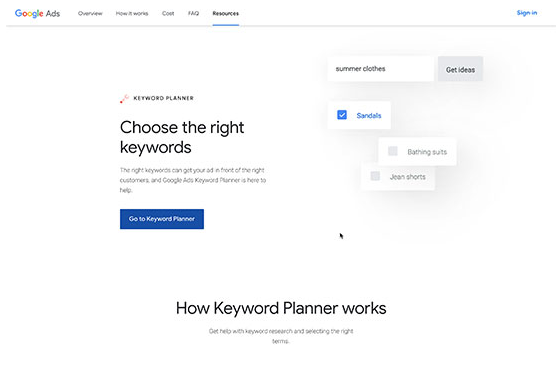 Google Keyword Planner is your go-to plugin for getting the best keyword suggestions. It makes the keyword-finding task relatively easier and effective.
Google, the giant storehouse of information, suggests the best and the most worthy keywords. It gives information about the following;
Search Volume of the Keyword
Number of Results
Difficulty Level or Competition
Using this plugin, you can find the best keywords for your post to help you outrank all other sites in competition.
4. MonsterInsights
MonsterInsights is yet another great SEO Plugin to improve your blog writing format. Apart from helping you in easy SEO optimization of your blog post, it also gives you insights and suggestions on how to write a good blog.
The plugin is excellent for newbies and also for SEO experts. It covers all the aspects of SEO and gives you accurate and relevant information about the target audience.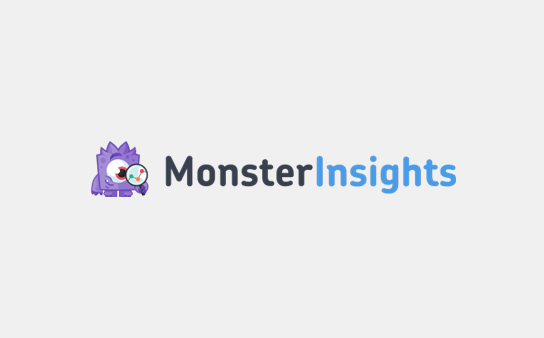 It gives you accurate information about the following;
Your Top Content (Helping You Decide on Topics to Write a Blog)
Top Sources From Where You Get Your Traffic
User Activity
Suggestions for Improvement
MonsterInsights is claimed to be the best SEO plugin designed specifically for WordPress. It also allows the blogger to install Google Analytics in WordPress. This way, the assessment of your content becomes easy and highly effective.
5. WP Rocket
WP Rocket is another speed booster plugin specially curated for WordPress. It helps in caching all the aspects of your site conveniently.
Search rankings are essential, and page speed insights are determinants of that.
In order to keep your site running at the speed of light, regular caching is necessary. But with WP Rocket, you just have to install it and hit the activate button. It will take care of the rest.
WP Rocket is claimed to be the best WordPress caching plugin.
It is an easy-to-use plugin that can be easily set up, unlike W3 Total Cache, which requires lengthy activation procedures. The plugin also allows users to get the task done without delving into any technicalities.
Final Thoughts
SEO is the most crucial aspect of content marketing. It is crucial to optimize your content according to SEO.
SEO optimization helps you in getting noticed on the search engines, which in turn increases your traffic.
As SEO is crucial, it is unavoidable. And it can be a bit tricky for newbies and even for experts!
But the whole ball game has changed since the time we have been blessed with plugins. By using plugins, you can get the hang of SEO in no time. The SEO plugins are convenient and highly effective in making SEO-related decisions without any worry.
The plugins mentioned in this article will help you create top-notch content for your SEO-friendly website.  Using these plugins, you can successfully outrank your competitors in no time. All the very best!
Recommended Read:
TOP 6 DIGITAL MARKETING COURSES THAT WILL PREPARE YOU FOR A SUCCESSFUL CAREER IN 2022
5 BEST SOCIAL MEDIA ANALYTICS TOOLS FOR MARKETERS IN 2022
AMAZING TRICKS TO INCREASE SUBSCRIBERS AND VIEWS ON YOUTUBE IN 2022
General FAQs
Do plugins help SEO?
Generally speaking, any plugin that helps you optimize your pages so they can rank higher on search engines falls under this umbrella.
What is SEO plugin?
SEO plugins are extension modules for content management systems, browsers, and software solutions. An SEO plugin expands the scope of the source software with special tasks and functions which affect search engine optimization, web analysis, online marketing, and other aspects.
Are SEO plugins good?
SEO plugins for WordPress are excellent tools to optimize your strategy and improve your blog or website results. However, you need to make sure you choose a quality plugin that meets your needs. Also, do not overuse these add-ons, as this can compromise the performance of pages.