Investing in outdoor LED signs for your advertising medium is such a smart business move that many now consider it a must, and not simply optional.
Outdoor LED signs have been proven effective in boosting awareness, foot traffic, and sales. They can be used by any type of business, even small and medium-sized companies.
8 Tips for Getting the Most From Your Outdoor LED Display Click To Tweet
They are also easy to install; you can display them outside your establishment or in any area where these are allowed.
Additionally, the size of the screen and high-definition vibrant picture on LED displays in Dubai can promote a business effectively, whether it is a retail store, café, or school.
Outdoor LED screen advertising is also more cost-effective and eco-friendly, particularly when compared to offline advertising mediums such as billboards, radio, flyers, newspapers, and other print materials.
LED screens are low-maintenance,durable, and resistant to damage as well.
However, like other technological systems, LED screens installed outdoors also require maintenance and protection. When they are well-maintained and protected, you can get more out of your digital signage investment.
Maintaining the Functionality and Value of Your Outdoor LED Screens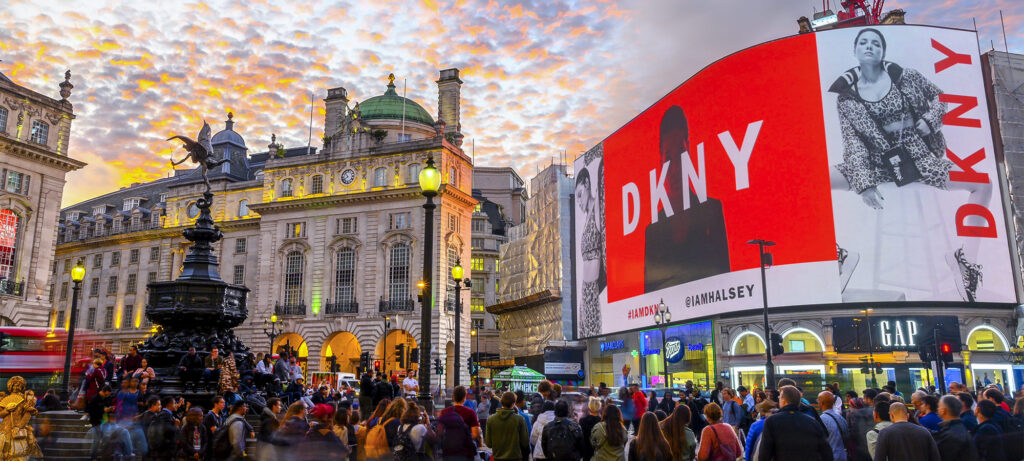 Below are eight tips that can help you protect your digital signage investment and get the most out of it:
1. Clean the display's surfaces frequently.
Although you need to dismantle the screen for a thorough cleaning at least once a year, you have to wipe the surface area from time to time.
Since the LED screen is outdoors, it can accumulate a lot of dust and grime due to exposure to elements on a regular basis. If you don't clean your system frequently, the dirt can clog the data ports, which can cause the internal components to overheat.
To prevent this issue, clean the screen regularly with a piece of cloth slightly moistened with alcohol or a solution of water and detergent.
2. Protect the screen from water and moisture.
Rain, humidity, and snow (if you have harsh winter conditions) are three of the most harmful enemies of your LED display. Because of this, you have to guard your system from these elements.
Your LED screen can get damaged and experience failure when water penetrates the system from the outside. Moisture within the enclosure can destroy your digital billboard.
You can prevent these issues from happening by using a closed-loop air circulation system to enclose the screen. This feature fully isolates the display unit and prevents moisture and contaminants from entering the display and damaging critical parts.
3. Manage possible heating dissipation issues.
Extreme and continuous heat can also damage your digital signage system. Fortunately, there are simple ways to manage this issue.
One of these simple methods is to have a fan installed near the enclosure to cool the system. The inlet and outlet of the fan should be at least 20 to 40mm away from the obstruction from the screen.
Another method is to use aluminum fins. By adding these features to the shell of the unit, you increase the dissipation area of the LED system.
One more feature that controls heat dissipation is heat pipe technology. The heat pipe allows the warmth to travel from the LED display chip and towards the shell heat sink fins of the unit.
4. Regulate the system's temperature.
LED display systems are designed with a set temperature in mind. Although their ranges can accommodate everything from sub-zero climates to intense heat waves, you need to place the unit in a location that is within the stated temperature range.
Failing to do so can cause your screen to develop glitches and issues.
Additionally, know the mean time between failures or MTBF of your LED unit and avoid leaving the display screen running continuously outside the prescribed range. Always give your system time to cool off to prevent issues caused by overheating.
5. Check the power supply frequently.
Regular surges in power can also heat your outdoor LED display screen. When coupled with high outdoor temperatures, your system will likely develop more issues.
Due to this potential danger, you have to ensure that the supply of power to your system is stable. Have an electrician check the power source if you are unsure of this.
Also, ensure that the LED screen's power source has good ground protection.
6. Inspect and maintain the hardware regularly.
Like other types of exterior signage, outdoor LED display screens can also suffer damage from accidents, intentional abuse, animal bites, and normal wear and tear.
To have a fully functioning digital sign, check for signs of these issues and have a professional repair damaged parts or features immediately.
Make sure you inspect the display's seals, foundation, wiring, and timing clock for defects as well to prevent issues from blowing out.
Also, check fastenings regularly to make sure they do not become loose because of any environmental factors.
Lastly, make sure to keep moist elements away from all parts of the system, not just the screen, to prevent component corrosion.
7. Monitor screen health regularly.
The overall condition of your digital billboard also depends on its software. As such, keep an eye on this component, too. You can do this easily if the system comes with a remote monitoring feature.
With remote monitoring alerts, you or your LED digital sign provider will be notified of any issues so they can correct these to prevent bigger problems in the future.
You can also use the LED display's app or platform to monitor the temperature and performance of the system in real-time.
Also, ensure the software is always up to date. Delete unnecessary files and don't forget to update network security systems.
Regular updates to the software ensure that you can manage and monitor your outdoor LED screen remotely.
8. Select the best location for your outdoor LED screen.
Finally, location is crucial for reaping the benefits of having an outdoor digital billboard. It is also important for protecting your LED screen and maintaining its function.
It is best to install your outdoor LED screen in an area away from direct sunlight, like in the space under an awning or somewhere on the west side of your store or building.
If your LED screen is in a high-traffic area, you have to be wary of vandalism. If you are worried about this problem, find out if you can have the display protected with vandal-resistant glass for additional protection.
Aside from focusing on the brand experience your LED display can offer, don't forget to maintain and protect your system to get the most out of your investment.
Recommended Read:
UPCOMING TRENDS IN DIGITAL MARKETING THAT YOU SHOULD NOT IGNORE THIS 2021
TOP 10 DIGITAL MARKETING SKILLS YOU NEED TO LEARN IN 2021
5 BEST ONLINE DIGITAL MARKETING COURSES IN 2021
General FAQs
Which is used for bright advertisement display?
Compared to traditional billboards with a few traditional light bulbs, you can see how someone is much more likely to pick out your content when it's displayed on a bright and vivid LED screen. Mobile LED displays offer ever more flexibility with advertising.
What is an outdoor Led Display and what is it for?
Outdoor led screens are special luminous devices that are spreading more and more around the cities as innovative and high-tech means of digital communication.
What characteristics should an outdoor Led Wall have?
The peculiarity of the outdoor led screens is to be visible and functional in any exposure and climatic conditions, even the most hostile. The reproduced images can be seen in daylight or in the dark, from sunrise to sunset even in strong direct sunlight or at night without glare effects.