Enterprise resource planning (ERP) software is used to integrate main internal systems to aid businesses in managing their operations more efficiently and with accuracy. If you are looking for enterprise resource management software for your business, finding the most suitable ERP software can surely be a complicated task; but it's surely worth it! So, what else can ERP help you with?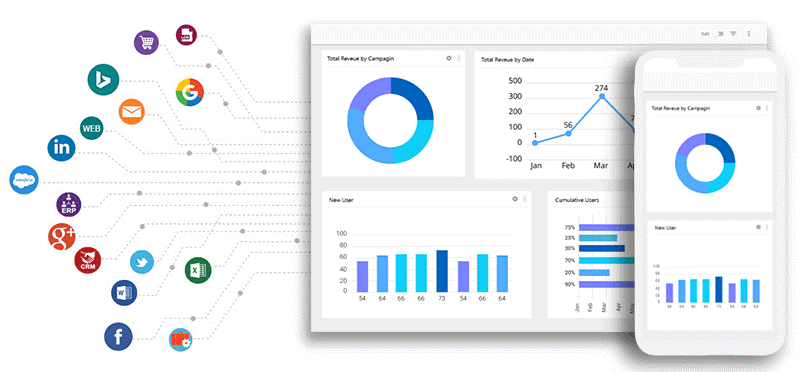 Top 10 ERP Tools to Manage Business Operations Click To Tweet
ERP uses predictive analytics to gain an understanding of an organization's operations. So, your employees will get access to those particular modules which they actually need to complete their job or responsibilities effectively. However, the management will have more access to create dashboards, reports, review data, and some people can have admin rights too. Won't it be a blessing for managing business operations without a hiccup?
Till some years back, only large companies could benefit from such ERP software, as they were expensive. However, now since SaaS was introduced, ERP isn't out of reach. Be it start-up's, small scale companies, or big organizations, everyone can use and gain advantages of such cloud-based ERP solutions. So, discuss which are the top 10, best, and most-trending ERP software that various organizations are using these days to manage their businesses.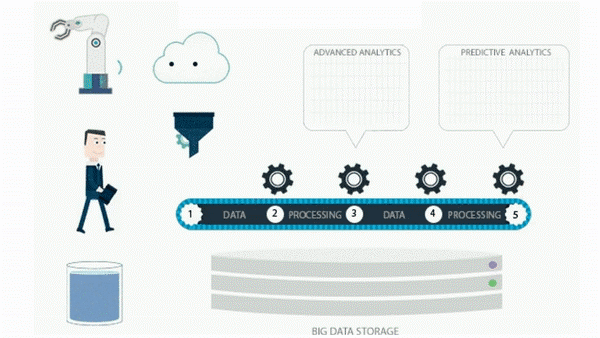 NetSuite: This one is the world's number 1 cloud ERP solution. It helps in all back-office processes – be it eCommerce, accounting, or CRM. You will get benefits like easy reporting, real-time visibility of your organization, and lesser IT costs. Your company can focus on its growth, reduce operational inefficiencies, and concentrate on revenue-generating decisions.
Sage Intacct: With this ERP software, you can take benefit of in-depth accounting functionality. Automate your core financial tasks like functions named procure-to-pay, order-to-cash, and gain clearer visibility of your finances and possible operational challenges. The main feature here is that you can choose for the modules as you need, for example, sales, subscription billing, project accounting, etc.
Syspro: If you are on a lookout for a manufacturing ERP that could help you in sales analysis, inventory management, or supply chain management, then pick this one. You can opt from various deployment options – on-premise, cloud, and hybrid. This software integrates easily with many modes of technologies like artificial intelligence (AI), machine learning (ML), and the internet of things (IoT).
Oracle ERP Cloud: A financial management ERP platform that aids companies of all scales to manage their business risks, enterprise performance, grants, contracts, and a lot more.This software is powered by cloud technology. The powerful blend of automation, functionality, analytics, and security, this software can help you with project planning, financial and risk management, compliance, etc.
Microsoft Dynamics ERP: With this ERP, you can gain a 360-degree view of your organization and remove the current barriers by sharing data easily across departments. This software also offers you with various customer and business insights that can enable you to achieve better results. Boasting of sharp marketing and sales inclusions, this ERP encourages sales leads and helps in developing better customer relationships.
SAP ERP: This holistic ERP system aims to streamline your business processes and operations and manage the supply chain, human capital, finance, product lifecycle, and also customer relationship. This is the best ERP platform for multi-operational enterprises that comprise complex workflows.
Epicor ERP: Now, profitable decisions are possible with this ERP as you can get valuable insights on how you can maximize revenues. The easy and modern interface makes your day-to-day chores easier. This ERP system aids you in managing planning and scheduling, financial management, customer relationship management, governance risk compliance, etc.
Infor SyteLine: If you want to streamline your business operations with tools like forecasting, automated compliance monitoring, and integration of various financial systems, then this ERP is a good choice. You can get a real-time view of how products or materials are moving in your warehouse, create customized dashboards, reports by using this configurable solution.
IQMS ERP: This platform comprises integrated processes such as finances, supply chain, capacity planning, and CRM. If these workflows are connected well, then employee productivity could be enhanced and you can figure out the bottlenecks to resolve them. Pick an on-premise or a cloud-based solution, as is suitable for your business.
eResource Scheduler: The flagship software of Enbraun called the eResource Scheduler (eRS) is collaborative resource management, planning, and scheduling software. This cloud-based software has been specially designed to solve your problems related to resource planning, scheduling, and management tasks, like employees and other custom-defined resources used for various projects or jobs. The client-server architecture helps multiple users to operate as a team while sharing data in real-time. Available in both cloud and installed versions, this ERP has easily configurable fields, forms, views, and an easy-to-use drag and drop functionality. Comprehensive dashboards, email notifications, and detailed utilization and availability reports are some more USPs that make this tool stand out.
Recommended Read:
COST OF BUILDING A WEBSITE IN 2021: A SHORT GUIDE
BEST BLOGGING TOOLS FOR PROBLOGGERS
20 CREATIVE WEB DESIGN TOOLS TO CREATE STUNNING WEBSITES
General FAQs
What is an ERP and how does it work?
ERP is an acronym that stands for "Enterprise Resource Management", the consolidated process of gathering and organizing business data through an integrated software suite. ERP software contains applications which automates business functions like production, sales quoting, accounting, and more.
What are ERP advantages?
Optimization of business processes. Accurate and timely access to reliable information. The ability to share information between all components of the organization. Elimination of unnecessary operations and data. Reduction of time and costs of litigation.
What is the use of ERP software?
Enterprise resource planning (ERP) systems are used by organizations looking to manage their business functions within a centralized and integrated system. ERP is commonly used by companies working within the supply chain to help keep track of all the moving parts of manufacturing and distribution.