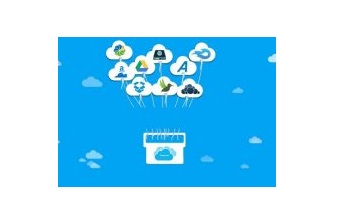 Today it is already possible to send large files over the Internet, without this represents something tedious or even that generates a cost to the user. This is because there are a good amount of storage service in the cloud, where users can upload files of all kinds, with the intention of having a backup in case of loss or simply to transfer files to other computers or devices.
Below we have prepared a list of the top 10 services to share large files that surely will be of great utility, even if what you seek is just a safe place to store your files and can access them at any time and from any device.
1. Hightail
This is not only one of the best services to send large files, but also is also a platform for collaboration and project management, ideal for businesses. Hightail users can upload files in a shared project area called "Space" after goals can name and add context or project. When sharing, files are instantly accessible as previews of high resolution images, video or audio files, all files even views that are shared can be downloaded to your computer. Users can use the "Share" button or also send a link to "Space" so that others can easily access the content even receive feedback or approval.
2. Box
This is also another service for transferring large files over the Internet and to different computers or devices. Box is known for offering the user five sections to work with your files, including Online Store Files, File Sync, Mobile Access, Send Large Files and Online Collaboration. That is, the user can access a capacity of free storage to 10GB, you can synchronize safely files between different devices, access them from your Tablet or Smartphone, share large files via a link, as well as perform collaborative tasks on the cloud. This is a good service if what you want is to send large files.
Related articles: Store your photos and videos in the cloud WhatsApp and saves space
3. Dropbox
Undoubtedly one of the most popular storage services in the cloud, which also allows users to send large files easily. You must create a free user account; Once this is done, there is access to 2 GB of storage to upload files that can then be accessed from any mobile device or computer. Of course with Dropbox you can also transfer files to friends, which is done through a download link or if it is a content like videos or music, these files can be played without downloading. It also offers some collaboration options for you to interact with others and by including a version history for 30 days, you can restore a file to a previous version or recover accidentally deleted content.
With Dropbox you do not need to send large files to friends, colleagues or clients. It is enough to store large files that you need to send, copy the URL and send it to the person you want to access it. So it is another way to send large but without the need to directly transmit information files. ¿I practice, right?
4. ShareFile
With this storage service ShareFile cloud, you can also send large files and access many other useful features. It is worth mentioning that all data is protected with AES-256 bit encryption and SSL / TLS protocols, plus it is very easy to share files and no need to download add-ons, plugins or make advanced settings. It includes integration with email, 24 hour support, content synchronization and mobile applications.
Related articles: Dropbox updated, renewed its logo and edit PDF
5. SugarSync
With this service SugarSync users can sync any or all of your folders so that it supported the information contained in real time and continuously. It offers immediate access at any time and from any compatible device, all your files. is the best thing to edit or modify a file, the changes are instantly available at the same location from all devices. And of course, it lets you send large share files with your colleagues, friends or family wherever and whenever you want.
6. OneHub
OneHub this also is an excellent option to upload large files and share content with others, especially because in addition to storage, also include options to synchronize files between different mobile devices, desktops, laptops, etc., as well as several options for sharing large files, previews, collaboration tools and security. The best thing is that this option to send large files has a free version that you can enjoy before hiring the service. So you can try their features cloud storage to check that you really convinced.
7. OpenDrive
OpenDrive provides an efficient and secure way to send large files, with the advantage that you can access all this content anywhere and anytime. If you want to know how to send large files over the Internet, with this service you will learn to do it easily because besides the storage, also includes options for sending files via email or even on websites or social networks. It provides backup and access my content from different mobile devices. They have a free version for personal use with some limited functionality, but that will surely be helpful to test the service.
Related articles: Dropbox will adapt to Windows 10
8. JustCloud
If you want to send large files with JustClud you can do because it allows you to share files from your computer or your mobile phone, you can even share entire folders and best of all files remain always protected. There is also support for backups in the cloud, online control panel even features a file manager. That is, this storage service in the cloud will serve to almost all the tasks you want to do online.
9. DropSend
This DropSend special service to send large files without worry because the recipient can not access the content or security is vulnerable. The best thing is that there is no need to register to share large files, simply specify the email address of the person with whom you want to share the content, upload the file and send it directly. Free version available.
10. Filedropper
Finally, Filedropper is also a service to send large files without registering or create accounts, simply must select a file from your computer, which can have a size of up to 5 GB. Once the file has finished loading, then a download link that you can copy and paste into an email message is generated, share on social networks or embedded as code on websites or discussion forums for anyone to download the content. If you choose to register and create an account, you can access backups of all files.