Do you think that off-page SEO does not matter? Then this article will change your thinking.
Many people think that off-page SEO is about linking, but it also goes deeper. Different brands mention your site's name without the URL. In fact, they are doing off-page SEO. If you are a content writer or own a website, then you should mainly focus on on-page SEO, but a professional blogger will think about increasing traffic on his website. Off-page SEO helps you build trust, increase awareness of your brand and expose your brand to a target audience. How the search engine looks at your website is determined by off-page SEO. For example, if many articles contain links to your website, the search engine will conclude that your website is worthwhile, and it also provides useful information.Similarly, things that happen away from your website are taken into account by search engines such as Google and Bing when establishing your reliability and authority. In this way, the chances of your website being ranked can increase.
What is Off-Page SEO And How It Helps Your Website? Click To Tweet
What Is Off-Page SEO?
Off-page SEO is something beyond your website, but it helps to increase your website's ranking on Google. It is commonly determined by linking your website to other webpages. Furthermore, there are many other off-page SEO techniques through which you can gain a competitive advantage in ranking your website on Google. These techniques are content marketing, social media marketing, brand building, etc., and it is effective to make a good SEO strategy for ranking your website.
Off-page SEO is not about publishing content on your website or making changes to your website, but your website is hyperlinked to any other website's content. So a search engine determines that your website is helpful for users. Off-page SEO is a straightforward method for increasing the visibility of your website.
This simple formula can be applied in
Your website = on-page SEO
Another site or platform = off-page SEO.
Besides this, on-page seo can help you rank your website. But this formula will simplify the concept of off-page seo.
Off-Page SEO Ranking Factors
Here are some factors that can help you rank your website on Google. Try these if you want to rank on Google.
Domain Authority
Domain authority is the score of your website determined by your website's performance. It is very important to determine the website's score while you are doing off-page SEO. In other words, you can say that domain authority is the quality of your website. Do-follow links from a website with greater domain authority (DA) to a website with lower domain authority (DA) assist the lower domain authority website in improving its page rank and ranking well on search engine results pages (SERPs).
Relevance
It will help your website rank if a high-domain-authority website hyperlinks your website. On the other hand, it is important that these websites be relevant to your website. For example, if you own a website about cooking and you receive high DA from a fashion brand website, then it does not make sense. Furthermore, this irrelevant backlinking can set off the algorithm that can charge a high penalty that is not good for your website.
Traffic to the website
It is important to determine the sites' traffic for different off-page SEO activities such as blogging and forum posting. You should know how much traffic you need on your website. For example, if you are involved in off-page SEO activity such as forum submission, you should determine site traffic. Different tools can help you determine your site's traffic, such as SEO meta in Click, which is a chrome extension. With the help of this extension, the site's traffic can be determined. Once you have determined that the amount of traffic to the site is significant enough, you can proceed with the tasks at hand.
Link Type:
Two types of links also help to rank your website. These links are dofollow and no-follow. These links can help you rank your website.
Inbound Links
The most important factor is inbound links. If there are a lot of links, and quality links, then it can help you rank your website. If you want to rank your website on Google, then you should also focus on off-page SEO. If your website is credible in the view of Google and different websites that contain links to your website, Then it is sure that your website will rank on Google. But you need to follow link-building strategies so that you don't have to face Google's penalty.
Social Shares
Social media plays a great role in ranking your website. Social media will help you identify and tell what the public's views are about you. Furthermore, it will help you increase traffic on your website. There are a lot of social media websites such as WhatsApp, Facebook, Twitter, etc., where you can put your effort to gain traffic on your website.
Domain Age
Domain age is also an important factor in the off-page seo rank of your website. Google did not consider the difference if your website is six months or one year old. But if your website is five to ten years old, then it will also affect your ranking on Google. However, you could not do much about it.
Citations
Citations also help to increase your ranking on Google. Although it is a sort of inbound link, the difference is that these citations come from online directories. If your website is cited by different sources, then it will help to rank your website.
Reviews
Reviews are one of the most important factors for off-page SEO. If positive reviews are given about your website, then Google will give recommendations if a user searches for a particular topic. So try to get as many reviews as you can. But buying fake reviews or paying to get reviews can result in a penalty from Google.
You can use these techniques to rank your website on Google. You can use different strategies, such as increasing brand awareness or improving online presence, to help increase SERPs.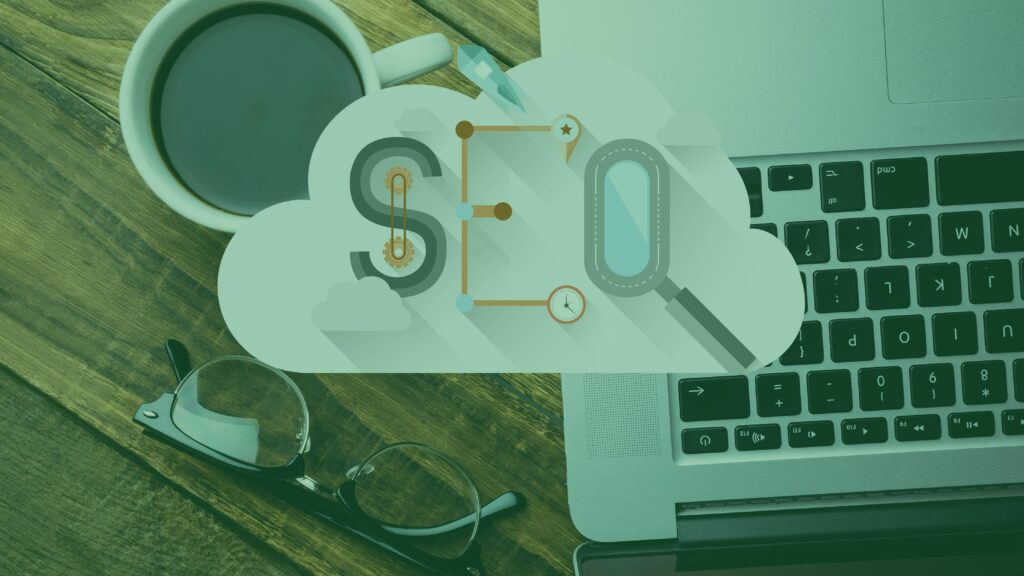 Why off-page SEO is important in digital marketing
Off-page SEO (search engine optimization), which is a critical component of digital marketing, is aided by competitive keywords. If you want your website to appear high on search engine results pages, you should employ focused keywords. It will help to increase the authority of a website. If you want to get your website authorised, off-page search engine optimization is critical.
If you are developing a digital marketing strategy, you should consider using off-page SEO optimization to increase your credibility. Off-page SEO is how Google determines the quality of your website. If your website is linked to from other web pages, it is regarded as reliable by the search engines.
Online purchasing has been increasingly popular in recent years. Customer acquisition is the primary goal of an e-commerce website. Your website will not be rated unless it receives visitor traffic to the website. However, by including off-page SEO into your digital marketing approach, you will be able to not only attract clients, but also increase the number of relevant customers who visit your website. It will boost the amount of traffic that comes to your website, which will in turn improve your sales.
Off-page SEO is important in digital marketing since it helps to develop trust and generate sales. This will, in turn, improve search engine ranking, reputation, and authority in the long run.
The Benefits of Off-Page SEO
Off-page SEO has a number of distinct advantages that should be considered when developing an off-page SEO strategy:
Rankings rise as a result.
Off-page factors contribute to the improvement of your rating. It is likely that your website will receive more visitors if it is well-positioned on Google, which will, in turn, raise your click-through rate.
An increase in PageRank is a good thing.
There is a significant distinction between page rank and search engine results page rank. Your website's home page can be ranked anywhere between 1 and 10 depending on its popularity. This score is determined by a variety of factors, including the entire page experience, the quantity of links, and the general quality of the page. A Google ranking for your page will aid in the improvement of your page rank in Google search results.
Allows for the possibility of exposure
In addition to driving traffic to your website, off-page SEO methods can also help you generate leads as you move down a conversion funnel by directing users to your site from search engines such as Google.
It fosters a sense of trustworthiness.
If your website is rated high in search results as a result of off-page SEO, this will boost its credibility. It helps to build a trusting relationship between the website visitor and the website itself.
Final words
Off-page SEO is a good technique to rank your website on Google. It does not involve detailed knowledge of SEO. You just need to follow some steps for off-page seo. Hashtechblog.com will help you rank your website off-page and also provide different marketing techniques. Hash tech is just a visit away.
Recommended Read:
IS DIGITAL MARKETING A GOOD CAREER CHOICE IN 2022?
5 BEST SOCIAL MEDIA ANALYTICS TOOLS FOR MARKETERS IN 2022
AMAZING TRICKS TO INCREASE SUBSCRIBERS AND VIEWS ON YOUTUBE IN 2022
General FAQs
What is off page SEO and on page SEO?
On-page SEO is a technique that is used for optimizing individual web pages in order to rank higher and earn more relevant traffic in search engines. Off-page optimization refers to technique that can be used to improve the position of a website in a search engine results page(SERPS).
What is the benefit of off page SEO?
More exposure is what you want, since more exposure improves the chances of getting more visitors and more customers. By using off-page SEO to increase your page ranking, which helps to increase your SERP rankings, you'll end up increasing the exposure of your website, thereby drawing even more traffic to your website.
What are the Backlinks in SEO?
A backlink is a link created when one website links to another. Backlinks are also called "inbound links" or "incoming links." Backlinks are important to SEO.