Digital marketing teams during a global pandemic may seem like a luxury, especially for businesses affected by the crisis. But on the contrary, what saved most businesses in the heat of the pandemic was largely due to adopting digital marketing strategies that fit in this new normal economy.
So, instead of cutting back on marketing, businesses need to be more agile and come up with unique ideas on how to engage and connect with their target market amid difficult times.
10 Digital Marketing Strategies Saving Businesses in the New Normal Click To Tweet
We need to balance financial responsibility with the need to keep consumers informed and engaged when things get tough.
In reality, long-term studies show that increasing marketing investment is the right strategy during economic instability.
Most customers are open to marketing at this time. A new survey by the American Association of Advertising Agencies showed that 43% of customers found it comforting to hear from brands. 54% said they enjoyed learning how brands are supporting their communities through the pandemic. Only 15% say they'd rather not hear from businesses.
That said, marketing during these times is still possible, and profitable if done strategically. Digitech innovations for business together with new normal business strategies help boost your brand and keep it strong even through a global challenge.
10 Business Promotion Strategies in the New Normal
1. Take Your Business Online
The pandemic has upended our lives and the way we work. When the COVID-19 hit the pandemic level, businesses had to close to observe social distancing restrictions. Since the pandemic kept going, so did the lockdowns across countries.
Touchless solutions were crucial for business continuity. As a result, businesses that wanted to survive started moving their businesses online.
Forbes reported a rise in companies who create or update their websites and launch new social media campaigns. These marketing efforts target remote workers and eCommerce trends and channels.
It is why now is the time to increase your online presence. You can utilize social media and messaging apps, or amp your email marketing strategies.
Invest in a good CRM (Customer Relationship Management) software to nurture and expand your consumer base. You can engage them in the comments or reviews section, host free webinars, release promotions, or run incentive programs.
The stronger your online presence is, the more engagements you'll have, and the more conversions you will experience. The latter is crucial to stay resilient and even thrive in a time of crisis.
2. Customer Empathy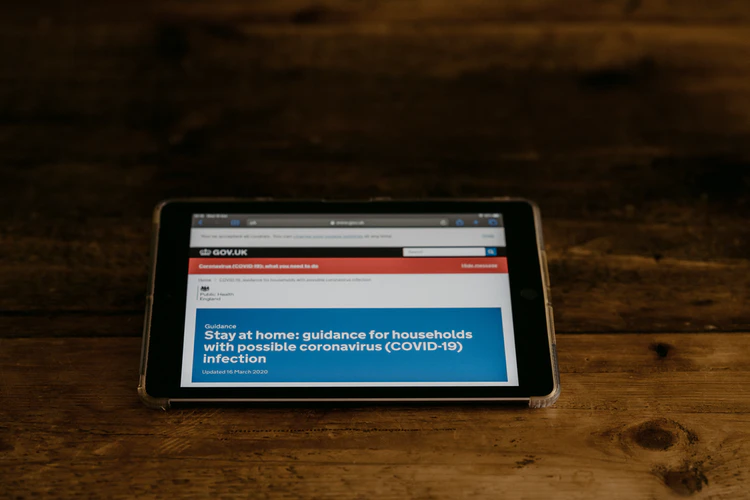 The pandemic caused 76% of consumers to pick up new habits, routines, and behaviors. Out of this group, 89% responded that they will be keeping these new habits.
Sales for new products also increased, which consumers plan to keep using amid the pandemic.
It is why eCommerce business owners need to be quick in picking up the latest trends and demands brought about by their target market. Gartner mentions that CMOs need to be proactive in tracking these changes to customers buying behaviors.
Currently people feel vulnerable. Empathy is very powerful. Consumers are also looking for brands that show empathy towards their plight during this trying time. Increasing your efforts on customer engagement and social media listening.
In this way, you get the best insight for what is needed by your consumers at the moment.
3. Corporate Social Responsibility (CSR)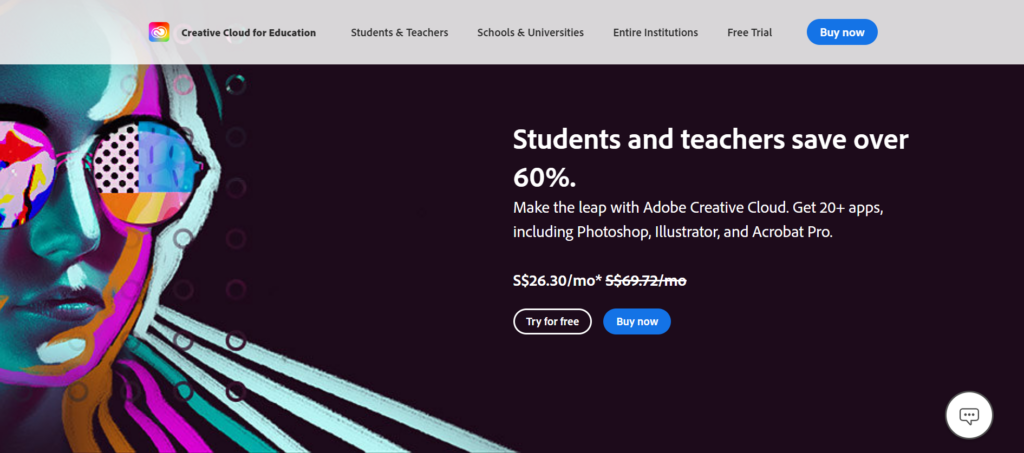 Corporate social responsibility (CSR), also dubbed as corporate citizenship, is a self-governing model that lets a corporation or organization be socially accountable to itself, its stakeholders, and the public. Through making ethical decisions, businesses will be mindful of the effect they are having on the economy, culture, and the environment.
Simply put, CSR associates your brand with good. It means a company's activities are viewed to enhance society and the environment.
When people are in crisis, they recall brands for their acts of genuine heart and kindness. Adobe, for example, immediately made Creative Cloud available to K-12 institutions, knowing this was a moment for generosity rather than profit-mongering.
People will remember how manufacturing giants Ge, Ford, and 3M collaborated to repurpose their facilities, give jobs to people, and make respirators and ventilators in the fight against the pandemic. A lot of adult beverage companies in the US also repurposed their factories to manufacture hand sanitizers.
Feel-good material that decreases anxiety and sends a constructive message can go a long way. However, consumers are also quick to recognize if a company's efforts are genuine or not.
4. Use Media More Flexibly
To pivot rapidly to new concepts, marketers can develop rapid-response operating strategies internally and in partnership with agencies. Nike acted quickly and changed their slogan from "Let's play outside." to "Play inside, play for the world."
Businesses carry an influence that they can use for greater good in times of crisis. Be agile in utilizing media to carry out the right information, spread awareness, and encourage positivity. Use different channels to reach as many people as possible, from web to social media, print to to digital, even mobile and gaming apps.
5. New Ways of Working in the New Normal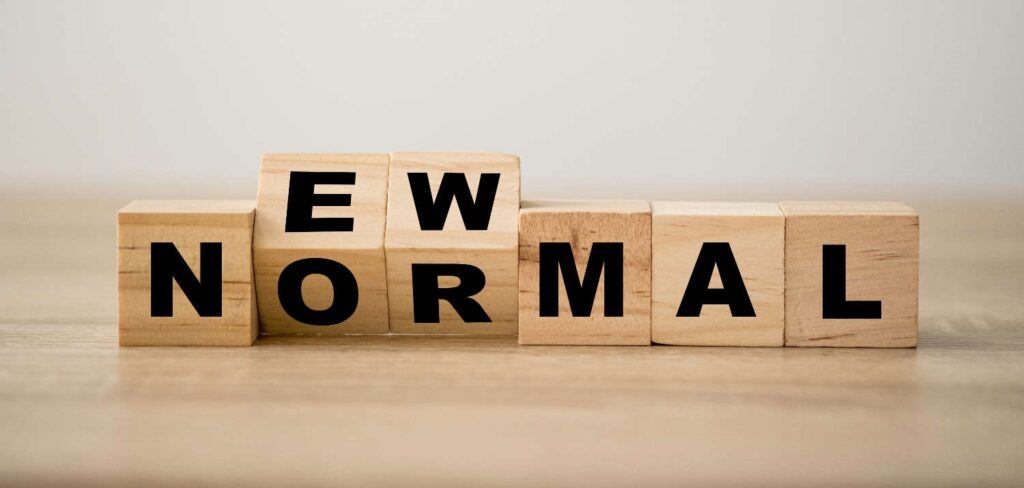 The new normal ushered in new ways of doing things. Companies who used to operate in physical locations suddenly went remote. Students also had to do distance learning, and social gatherings have been reduced significantly.
New technologies needed to be set in place for all these changes. For instance, Zoom rose to the top of messaging apps and had to tighten its security while expanding its services. It became the premiere app for businesses, companies, and most importantly, schools and universities.
Collaboration technologies became the norm as well, seamlessly providing chat services, file sharing, and the like to keep teams connected and productive.
Even the tourism industry that took a big hit financially is now helping keep people's spirits up by offering virtual tours.
Virtual happy hours are also increasing as a new avenue for team building. Sales calls are also virtual, even real estate property viewings and the like.
Leaders have to be able to re-organize their business in the new normal, and preserve their brands and consumer experiences as much as possible.
6. Create Compelling Campaigns with Storytelling
Use storytelling strategies to launch attention-grabbing campaigns, especially if you are launching or relaunching your business online. People not only follow your brand but the story behind it. You can include multimedia elements like stunning videos or pro-grade images.
Dove, for instance, created an ad highlighting frontliners' courage and dedication. Burger King released material emphasizing the need for social distancing and staying at home. Storytelling is a great way to pay it forward to consumers and followers of your brand by giving value to them and the community.
Coca-Cola company also released a couple of online films celebrating perseverance and the power of the human spirit amid the pandemic. The films were shared via social media and other digital channels where the pandemic is decreasing and societies are returning to a new normal.
The company titled the films, "For Everyone," or "Por Todos" in Spanish, and runs across Africa, Asia, Spain, and Latin America. The second film is titled, "To the Human Race," which revives a 2010 spot, showing in Asia and Latin America.
Video Source: For Everyone / The Coca-Cola Co.
Video Source: To the Human Race / The Coca-Cola Co.
7. Use Facebook Ads
More people spent time at home and on social media, thus the ROI on web advertising increased considerably. As part of a relaunch strategy, this does a good job of reminding people that your business is alive and well and that you aim to remain a "mainstream" industry.
Facebook ads in particular are quite affordable—even for local businesses—and can help you showcase any changes you have made to your business or any COVID-19-exclusive discounts or promotions you might be offering.
You can advertise your business more affordably and easily by using advertising on the internet. You can target unique customers based on preferences and geographic location with Facebook, which is a tremendous targeting tool for marketers.
The pandemic also reduced the CPM (cost per thousand impressions) on advertising, since businesses do not have a very large marketing budget to contend with. This is a good time to invest in a good Facebook Advertising campaign that can help draw leads and sales.
8. Select Paid Advertising Channels Strategically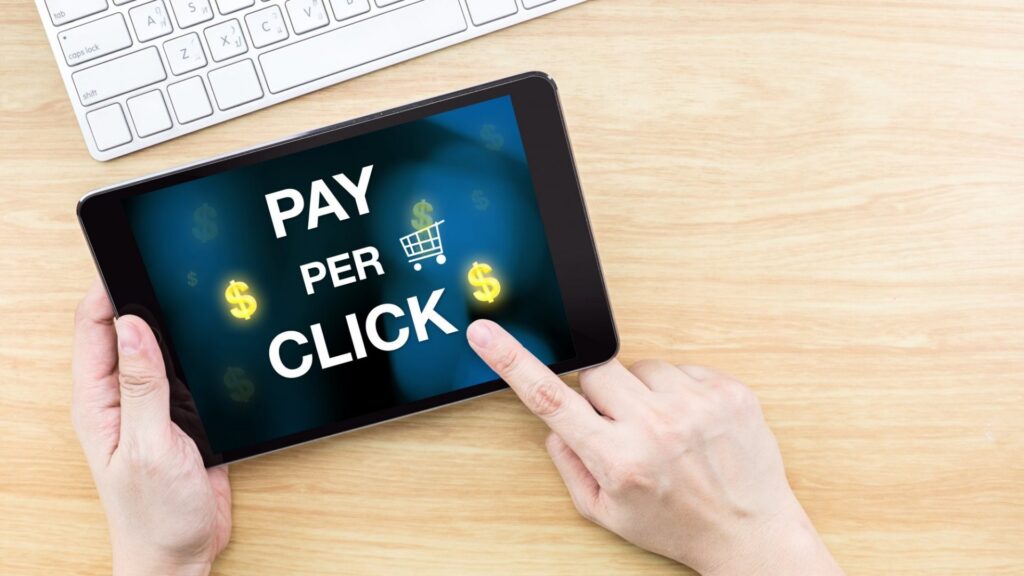 You do not have to avail of all paid advertising channels. Only select the ones through which you can target your market the most.
PPC ads are still effective, and so are Google Ads, LinkedIn ads, Facebook and Instagram ads, and Twitter ads. Choose the ones where your consumers frequent, to optimize your paid ads investment.
For instance, if you are a cosmetics or fashion business, your target market is generally on Instagram. If you are a micro-SaaS company in the new normal economy, keyword research tools like PPC or LinkedIn to promote your business the most.
9. Track and Monitor Trends and Build Scenarios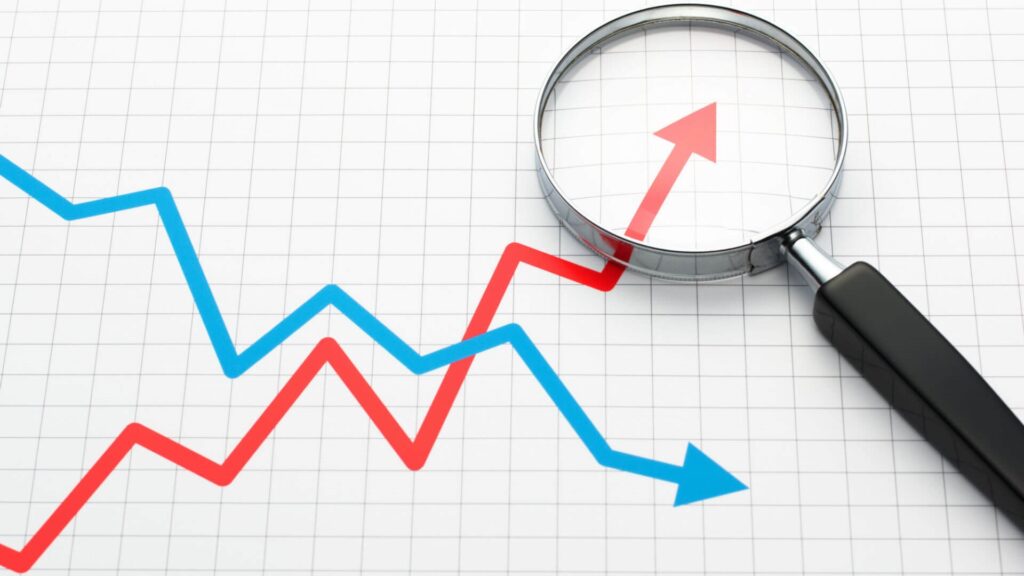 Regularly monitoring user behavior helps brands get more accurate insight for their marketing campaigns.
Digital marketers will then be able to adjust their strategies based on consumer trends, and capture people's response with their brand. Tracking includes conversations and engagements through social media channels, community forums, and eCommerce product pages.
In order to provide insights to executives who are increasingly concerned with marketing decisions, marketers may also want to consider developing deeper relations with their C-suite colleagues.
Depending for how long the crisis lasts, the marketing team must also work closely with finance and operations to predict various scenarios and future responses. Doing all this preserves the profitability of businesses in the midst of an extended global crisis.
10. Adjust Your Communication Strategies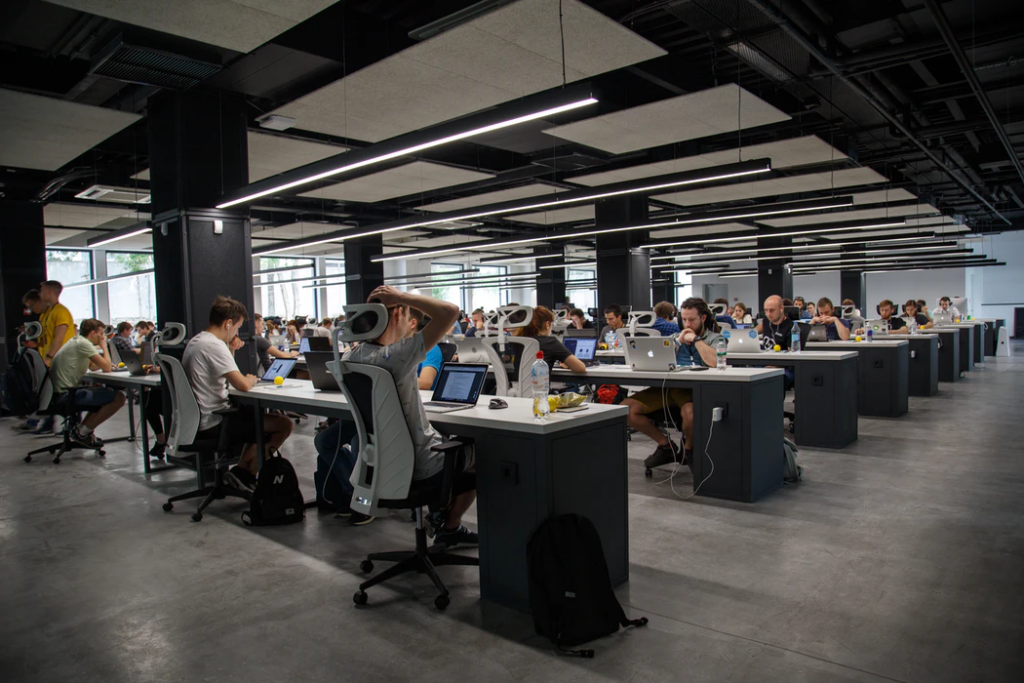 As people's priorities and way of life has drastically changed, old communication strategies may no longer be the most apt to use. Adjust your content marketing plan, accommodating changes that have to be made cin your content and delivery, whether it's via blogs, social media, emails, and the like. product launches, and so on.
Concentrate on content that appeals to current concerns and queries surrounding our current situation. Having lost your pandemic clients, you need to get to know them.
Determine current pain points, consumer goals by sending an email survey or taking a social media poll. Use this to improve your brand's contact approach and provide more meaningful consumer experiences.
Redesign ads, images, videos, webinars, podcasts, and the like, to remain relevant to your target market. Paying attention to the clients' needs at this time would have a lasting effect beyond the pandemic to your credibility, authority, and brand positioning.
Conclusion: Be Prepared for the New Normal
The prevailing thinking is that things will return to normal really soon, but experts predict some level of social distancing still need to be observed until 2022. It is definitely unwise to put marketing on hold until the crisis is over, since we do not know when that would be.
The pandemic has also created lasting and irreversible impacts on society. It has changed the business landscape in the consumer industry. It has also leveled the playing field for both big and small enterprises and businesses.
Health organizations want to avoid involving consumers in research at this time. However, Gartner's Frances Russell notes in a recent article that many marketers have seen actionable results from surveys pertaining to COVID-19.
People are responding to our surveys and conversations to understand the human impact of the pandemic.
In a nutshell, more fresh data and accurate insights are always important. In these uncharted times, instinct alone is risky. You and your team need to adjust quickly, engage more than ever before, and strategize with considerable insight. Business solutions for the new normal like these will keep companies thriving in a new age of business and eCommerce. 
Recommended Read:
HOW CONTENT MARKETING BUILDS YOUR BRAND IN 2021
10 SKILLS EVERY DIGITAL MARKETER NEEDS IN 2021
5 BEST ONLINE DIGITAL MARKETING COURSES IN 2021
General FAQs
How digital marketing can help small businesses?
Effective digital marketing helps small businesses learn the online habits of customers so they can better target ideal customers. It relies on solid market research to inform the next course of action. Smart small businesses do not make assumptions.
What is digital marketing business strategy?
A digital marketing strategy is a plan that helps your business achieve specific digital goals through carefully selected online marketing channels such as paid, earned, and owned media.
What is needed for digital marketing?
Tomorrow's digital marketers will need to be well-versed in how data shapes and drives the customer experience across platforms and channels. They will need to master several tools including Google Analytics, Google Ads, Facebook Ads Managers, and various ad exchanges.