You won't get rich. But if you want to gain a steady stream of additional income from your website/blog, then you will want to consider becoming an "Amazon Associate."
It's like any other affiliate program. You promote products and services on your website and blog, with links for making purchases. When something is purchased via your links, you receive a commission.
15+ Marketing Tools & Tips for Amazon Affiliates Click To Tweet
The Amazon affiliate program is free, as are most other affiliate programs.
How You Become an Amazon Affiliate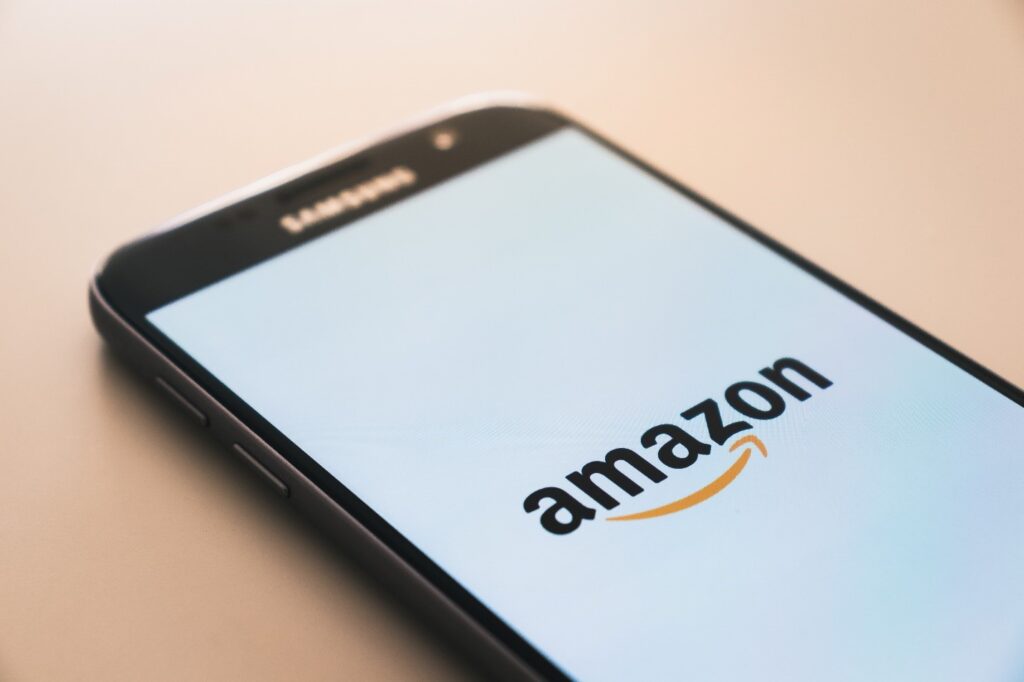 The process is quite simple, really:
Your first create a website and a blog (WordPress is probably the best – more on that later). You have to have a website, a blog, an app, or even a YouTube channel. It should contain content and be active so that visitors and Amazon see it as genuine. One of the things that Amazon requires is a description of the purpose of your website or blog, so be sure that you have that identified and clear in your head before you address this part of the profile. Amazon wants to know who your audience will be and how you intend to bring traffic in.
Go to the Amazon Associates Homepage. Here is where you set up your Associates account and build your profile. You will be taken through your set up, step-by-step, even though establishing your payment method and your tax ID.
3.    Creating Affiliate Links. Now you will need to search for the products you will want to link to from your website/blog/etc. You can search via specific products or categories that will be related to what your website/blog is all about. Some affiliates focus on a large array of products under a website titled something like "Cool Products for Modern Lifestyles" or you may want to focus on a specific category like fitness, health, and beauty, electronics, clothing, etc. One word of caution here: focus on what you are passionate about and in an area where you have some expertise, as demonstrated on your website and in your blog. If your passion is lawn and garden, for example, then those are the products you will want to link to, not home furnishings or pet supplies.
Once you have found a product you want to promote, you can use your personal account dashboard to "Get Link" and customize title, colors, etc. Then you can copy and paste that link to your website or blog.
Your initial account will be approved for 180 days. During that time, you must make at least one sale for your account to remain active. If your website/blog is new, this can be a heavy lift, and you will need to build a following quickly. Many get friends and family to make purchases in order to remain "open" during their building time.
And that building time means that you will need a strong marketing strategy with lots of good tools. Here are 15+ of them.
Tools for Marketing as an Amazon Affiliate
Marketing campaigns and strategies are key to success as an affiliate, whether for Amazon or any other company. The goal is to drive traffic to your website or blog, and you have to use all of the "tools" available to marketers today.
Think of yourself as the "owner" of a company that markets certain products and services, whether they are those you yourself create of those that others have created. You want to generate sales and thus revenue. You do this by crafting content on your site and blog (and even on social media) that engages your selected audience.
So, here are ___ tools you should have in your "box" to generate visits, followings, and enough "buzz" that your audience grows.
1. The Topics
If you believe you have the writing skills to produce your own content, then there are tools you can use to come up with compelling and popular topics in your niche. You can search keywords in your product/service niche and identify those that are most popular. Moz is a good resource for this, and their basic service is free. You will get suggestions for topics, as well as popularity rankings of specific keywords/keyword phrases.
Generating topics is a never-ending process, and you cannot sit back and rest on the laurels of some good sales figures. There are new products in your niche all the time; there are new features of existing products; there are competing Amazon affiliates who are vying for your followers and potential followers. You have to stay current in the topic area, and you must be the expert that your audience sees as the "go-to" person for information, education, even entertainment, and inspiration. Jim Clark, Marketing Director and Content Editor for BestWritingAdvisor, puts it this way: "The writing service industry has become one of the most competitive sectors into today's 'web world.' We must dig in our heels every day to find topics of value so that our clients and potential clients see us as the experts."
2. The Audience
If you are new to marketing in general, you may not understand developing a "persona" – your typical customer. Traditionally, this has taken a lot of time, effort and research. Today, there are data gathering services that can help develop your ideal customer – age range, demographics, even when and where they hang out online. You can get insights into their senses of humor, what they value, and much more. Google Analytics might be a great place to begin. Once you have that persona complete, you have a solid idea of your audience's needs, what they value, and even the tone and style of content that will resonate with them.
3. Content
This is by far the most important "tool" that you have and must use. Without amazing content, no visitor to your site or blog will stay. What you present to readers/viewers must be engaging, compelling, and provide value. You must be an expert in your niche, and your visitors must believe that you are.
Writing compelling copy is one of the biggest challenges business owners face. Most affiliate marketers do not have a staff of content writers and must figure out how to become creative marketers on their own. There are, though, plenty of reputable freelance websites or paper writing services with creative copywriting departments that can handle website content, blog posts, and social media presences.
4. If You Write Your Own Affiliate Marketing Content – Tools/Tips
There are Amazon affiliates who do write their own content. Usually, these are individuals who have had websites and blogs for some time, have an audience, and have now decided to monetize their content through affiliate marketing. If this is you, you have a "leg up" on newcomers to this activity.
Still, whether seasoned or a newcomer, you will need to up your game, if you intend to make money this way. Here are some awesome content/publishing tools and tips.
●      WordPress. If you do not already have it, WordPress is probably the best tool for your website and blog. And if you already have WordPress, you need to explore all of the amazing features that can be used for affiliate marketing, if you have not already.
1. Yoast SEO is an absolute must. This plugin was first developed in 2008 and has continued to be improved. The goal is to maximize search engine rankings of websites. It offers a huge number of features, including templates for meta-descriptions, sitemaps, extensions for video and other visuals and graphics, readability analysis, previews of how content will look on any device and any social media platform, optimization for synonyms to keywords/phrases.
2. X Theme: This gives you a great and easy page builder – add buttons, columns, etc.
3. Elementor: Here you can build pages via drag and drop features.
4. Automatic Post Scheduler: If you write a lot of posts (and you should), you can schedule them to be spaced out automatically. Followers of your blog expect to see new content on a regular basis – don't disappoint them.
● Google Webmasters Tools. Here you will be able to track the performance of your site or blog and use featured tools to improve it.
● Build relationships and connections with website owners/bloggers in related niches. Write guest posts on their blogs with backlinks to your content. This will also help Google search results.
● Write longer posts – search engines see these are more valuable, so long as the content is fresh and updated often. Imbed lots of visuals and media, especially video which has become a major marketing tool.
● Be certain that the meta-description you craft accurately describes exactly what is on the page and is compelling. Use active voice only.
● Create great images and other media by using tools such as Canva or any number of WordPress plugins for photos and videos, many of which are drag and drop.
● Amazon International Links (and geni.us) You can reach a global audience by signing up on all of Amazon's international affiliate programs. Geni.us is a tool that will automatically direct a foreign customer to the right Amazon store.
● Pinterest. Many affiliate marketers do not think of Pinterest as a key tool. But consider this: It is primarily visual and a great way to showcase products you are selling through your Amazon Affiliate program. There is actually a WordPress plugin that will automatically publish your posts on Pinterest. Use it when you have a lot of images in a given post.
5. SEO Tools/Tips
WordPress Yoast has already been covered. But here are a couple of other tools that will give you an SEO boost.
●      Use Google Search: Let's say your niche is electronic toys for kids. And you have decided to create some content related to such toys for teens and you are looking for topic ideas. If you conduct a search titled "electronic toys for teens, skip down to the "related searches" topics. Here is what you will find.
Now you have topic ideas that Google thinks are worthwhile and can rank well if the content is great.
●      Ahrefs. This is a fee-based tool, but it is pretty amazing for anything from brainstorming article ideas to analyzing your competitors' top-ranking pages. You can use it to find the keywords and phrases that are ranking in the top positions on Google. And then use those to create really relevant and most current content. Ahrefs is a tool you should consider once you are realizing some solid and consistent income because it costs $99/month. If you want to explore all that it offers, take the free trial.
● Cloudflare. Content delivery is critical to the performance of your site/blog, and this is a great CDN tool. You can set up a free account and immediately improve both performance and security. With the premium version ($20/month), all of your images will be compressed automatically.
●      Hosting. Do not scrimp on hosting. You want speed and that "https" tag. Google will rank you based upon these things, so get a reliable host. Several that you should consider are WPEngine, Flywheel, Kinsta or any number of others with solid reputations. Your goal is to give your visitors/followers an amazing experience and streamline their conversions. Getting the right host will do this for you.
There You Have It
This is a lot to absorb. There is just a multitude of tools out there to make you Amazon Affiliate program a success. But using them successfully takes a lot of motivation and some "dig in your heels" work. If you pick a product/service niche for which you have some passion, get yourself set up, and then use the tools that will result in great content and SEO optimization, you can ultimately realize a nice and steady income stream, perhaps with great seasonal and holiday boosts. There's a lot of competition out there, but there is no reason why you cannot meet and beat it.
Recommended Read:
HOW TO SET UP A WEBSITE FOR BUSINESS?
5 BEST ONLINE DIGITAL MARKETING COURSES IN 2021
SEO V. PPC: WHAT'S THE DIFFERENCE?
General FAQs
How much do Amazon affiliates make?
It depends on your website quality traffic. You can make from $100 to $25000 from an Amazon affiliate website. Not a single penny you can make if your site has poor traffic. And, you can earn more if there's a big number of visitors coming to your blog. With multiple successful channels, the income can be pushed to a higher position.
Who is an Amazon affiliate?
Amazon Associates is an affiliate marketing program that allows website owners and bloggers to create links and earn referral fees when customers click through and buy products from Amazon. It's completely free to join and easy to use.
Does Amazon affiliate pay for clicks?
Commissions are paid based on clicks that lead to a sale (within 24 hours) on Amazon through an Amazon affiliate link. For example, if your affiliate link points to a product that costs $25 and has a fee of 5%, your affiliate commission will be $25 x 5% = 1.25$.