At times, you may notice that meetings that used to be productive are now dragging, or some projects are taking too long. This may take a toll on the employees and ultimately affect their productivity. So, how can a business solve these issues? By constantly improving the efficiency of a business.
6 New Business Initiatives to Increase Efficiency in 2021 Click To Tweet
Here are 6 new business initiatives to increase efficiency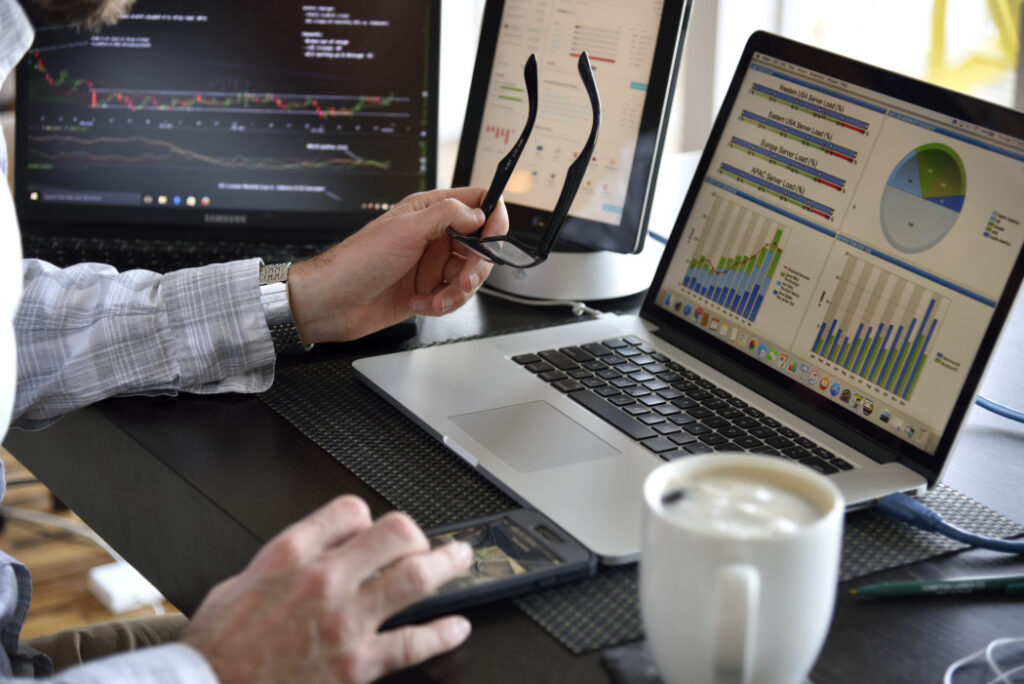 Ensure There is Open Communication
For your workforce to be productive, there has to be continuous communication. It would help if you let your employees know what you need, what they should do, and by what time. Communicating openly with your employees also ensures that they are comfortable enough to plight their woes.
A new business can create such a platform where employees are free to air their concerns, give ideas, and also where they can communicate with other departments. Moreover, the company needs to hold at least one meeting per day. Open communication encourages workers to be part of the efficiency process, which improves the productivity of a business.
Hire Qualified Persons
Employees are the backbone of the business, and its success depends on how well they execute their tasks. As a new company delegating duties may be one of the most challenging parts, and you want everything to run smoothly. Therefore, you should ensure that you prioritize quality which starts by hiring the right personnel.
If you deal with people who have the right qualifications, you can trust that they will execute the tasks well. Moreover, they will gain skills that will, in the long run, benefit your business.
Incorporate A Time Management Software
You need to track your employee performance from time to time. Ensure that they complete their tasks at the right time, and you also need to manage their attendance often. To achieve this, you need to incorporate a time clock software that will help you manage your employees time from any location and at any time.
Tracking your employees' attendance and time management will help keep them on their toes and be more productive. With this software, you can record and edit the attendance and time of your employees using payroll systems such as QuickBooks. Ensure that you also reach out to employees who seem to be having more off-days or are overly unproductive.
Automate Business Processes
If there are tasks that you can automate in your business, then go ahead and do so, rather than employing a person. Such may Include sending receipts to vendors or when paying your workers.
Automating some tasks helps in saving time in the business and more so your employees time. As such, they can be able to focus on more significant tasks that require the most attention. So, while implementing automated tasks may be costly, it will, in the long run, help the business cut its costs.
Make The Business Goals Clear
Ensure that from the word go, you are clear with what you want to achieve. Then, communicate the same to your employees. Give them clear assignments so that they know what you expect from them.
Clear goals will make the employees more productive and do what they can to achieve it. Objectives need to be specific, measurable, attainable, realistic, and timely. If this is the case, then your employees will be able to focus on achieving them.
Limit Interruptions
If you want to get more work done, you have to ensure minimal interruptions, especially among your employees. For example, if you set the meeting time to be 9 am, stick to that time. If lunch is at noon, ensure your employees adhere to this time.
Employees may not be able to complete tasks on time if you constantly interrupt them. Where there are no interruptions, then your employees' focus will be much better, and consequently, the efficiency in your business will be much better. Improving efficiency in a new business can go down to ensuring that there is a particular culture that your company follows. Moreover, it involves mainly ensuring that your employees are okay with the scope of management to be more productive, which consequently increases efficiency. Then, you can implement the above tips in your business for better results.
Recommended Read:
UPCOMING TRENDS IN DIGITAL MARKETING THAT YOU SHOULD NOT IGNORE THIS 2021
TOP 10 DIGITAL MARKETING SKILLS YOU NEED TO LEARN IN 2021
5 BEST ONLINE DIGITAL MARKETING COURSES IN 2021
General FAQs
What increases efficiency?
Varied factors can influence workplace efficiency. These include exterior factors such as the physical work environment, and interior factors such as job satisfaction and how well co-workers get along. Calm, efficient leadership and management stability can also increase workplace efficiency.
What is the different between effective and efficient?
The difference between efficiency and effectiveness is that efficiency refers to doing things right, while effectiveness refers to doing the right thing. Efficiency focuses on the means, while effectiveness focuses on the end result.
What is the key to business success?
The key measure of business success is customer satisfaction. Your ability to satisfy your customers to such a degree that they buy from you rather than from someone else, that they buy again, and that they bring their friends is the key determinant of growth and profitability.