With digital marketing flourishing like wildfire, especially after the turmoils of the pandemic faced by every business worldwide, people are trying to find newer ways to get recognized more.  
But, SEO has become a prominent part of the tool in the last decade since the internet has skyrocketed. With eCommerce businesses opening at every corner of the digital space, everyone is finding ways to better themselves from their competitors through more usage of Search Engine Optimization.
A Simplified Understanding Of How SEO Works: By Digital Marketing Professionals Click To Tweet
It is about how unique your content is but at the same time, SEO determines how helpful it is and whether they are reaching the desired audience. It is a vital organ in the marketing body, and there are still marketers worldwide who are confused about their functioning.
So, the question remains.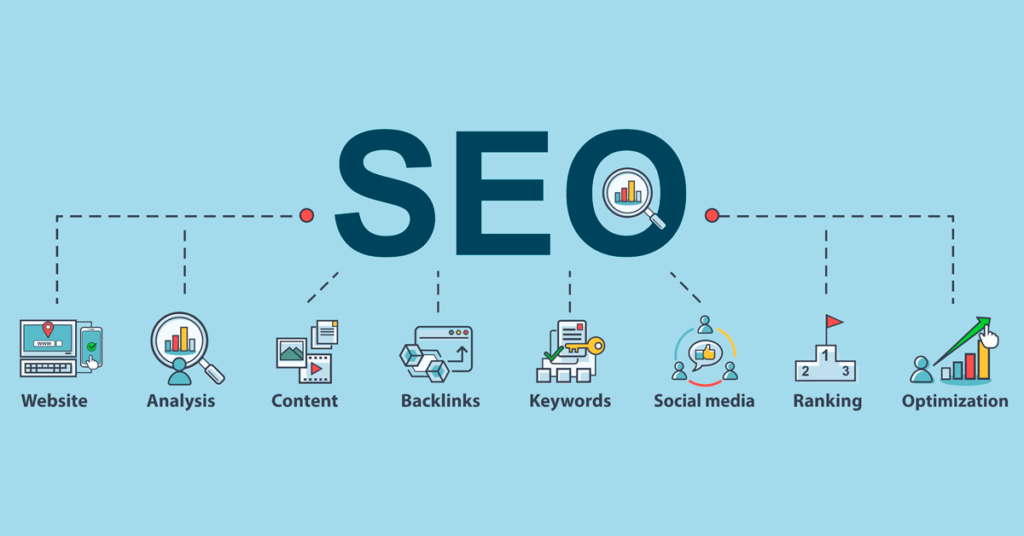 What Is SEO?
Before we get into all the technical jargon, it is mandatory to answer this question first.
What is SEO in a non-technical explanation?
If deciphered in the simplest form, SEO involves a lot of keyword play. Through this method, you can discover the current needs of your audience. But, most importantly, when they browse the internet what they are looking for.
Now, with the strategize usage of those keywords, you can launch your brand to recognition, gaining most of the organic traffic.
This does sound easy because the definition was simplified. That being said, one shouldn't automatically perceive that it is not easy. However, there is more to learn in order to understand the method in its entirety.
Here are different elements of SEO, simplified to viewer comprehension.
Keyword
This is the 'word' that started it all; however, SEO has excelled into many other dimensions now. Some of the tools that are highly effective if utilized in your content are,
Organic Keyword: Organic keyword is responsible for bringing organic target audiences since they are the ones searching with the aid of these keywords. It makes it easier for them to find your website.
Focus Keyword: One word or phrase that the entire web page or article is subjected to.
Keyword Density: This is the number of times the focus keyword has been repeated in the entire article. Fair Disclaimer: Using it too many times might seem like a plan to get more relevance; however, Google's algorithm will mark you as spam if not repeated in a healthy amount.
Tags: Tags are unique questions or prominent topics that might help people find your brand website. For example, if someone searches for baby food and has an article including the health benefits of baby food, they will automatically have less difficulty finding you.
Backlinks
Keywords are essentially the most important part, but it is not all that SEO holds. We also have backlinks.
These are links that we put in one source to organically redirect the audience to a different website.
This is an example in order to simplify this concept. For instance, you are a business management service provider. You can tie up with another source that is known to write articles on the same subject. Over here, you can simply make a deal to put your website's link on that article.
Now, every time a viewer reads that article, there will be visits to your website as well.
Similarly, you can also add other content links from your own website to familiarize the audience with your ecosystem.
Content
If your blog is artistically created with an aesthetical masterpiece, and yet it is failing to gain the traffic it deserves. Then the problem might not be the article you wrote.
Organic traffic is denoting to the audience who are finding you automatically but, at the same time, you also have to show them the path to discover you.
Therefore, if your blog is on a small cosmetic business that you have just opened; rather than advertising it heavily, you can try writing content based on the subject. These are things that people are looking for on the internet and this can easily redirect them to your blog.
To Conclude
SEO is simple if simplified; rather than advertising it heavily, it still takes practice to master this art. It will take a little time and a lot of brainwork.
Make sure you don't get too upset or impatient with the initial results. Because once you get a hold of it, this is a tool you can keep for your entire business lifespan.
Recommended Read:
5 BEST SOCIAL MEDIA ANALYTICS TOOLS FOR MARKETERS IN 2022
AMAZING TRICKS TO INCREASE SUBSCRIBERS AND VIEWS ON YOUTUBE IN 2022
7 EMAIL WRITING MARKETING MISTAKES AND HOW TO AVOID THEM IN 2022
General FAQs
How does SEO works in digital marketing?
SEO stands for 'Search Engine Optimization', which is the process of getting traffic from free, organic, editorial, or natural search results in search engines. It aims to improve your website's position in search results pages. Remember, the higher the website is listed, the more people will see it.
What is the importance of SEO in marketing?
SEO is the practice of increasing the quantity and quality of traffic to your website through organic search engine results. A higher ranking when someone searches a term in your industry increases your brand's visibility online. This, in turn, gives you more opportunities to convert qualified prospects into customers.
What is SEO marketing strategy?
An SEO strategy is the process of organizing a website's content by topic to improve the likelihood of appearing in search results. Essentially, it is the process you follow in order to maximize the opportunity to gain organic traffic from search engines.