It's easy to overlook the many advantages of using PayPal. Since PayPal has been around for more than a decade, many people overlook the features and benefits. You should take a closer look at the best reasons to start using PayPal.
Advantages Of Using PayPal Click To Tweet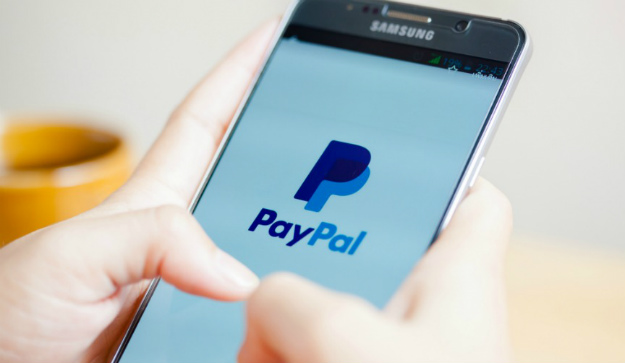 It's Easy To Use
Even if you're not tech-savvy, you should be able to use PayPal without much of a problem. PayPal is designed with user-friendliness in mind. You'll be able to get started on PayPal in a matter of minutes. Once you've successfully linked PayPal to your bank account, you can start making purchases.
Payment processors have a fairly steep learning curve, but PayPal isn't one of them. Using PayPal is incredibly simple. Virtually anyone can use PayPal and take full advantage of the security features that it offers.
It's Highly Secure
When you're shopping online, security should be one of your top priorities. You won't want your financial information to be compromised when purchasing or receiving funds. When you use PayPal, you won't have to worry about that. PayPal is known for its stringent security.
Thanks to the encryption that PayPal uses, your transactions will be fully protected. No one else will be able to access your information. PayPal also offers two-factor authentication, which can keep your account from getting hacked.
There Are Ways To Avoid Fees
Although PayPal does charge fees, there are many ways to save money on PayPal exchange rates, allowing you to use PayPal for free. As an example, PayPal charges a fee if you want to instantly send money to your bank account. However, if you choose the slower option, you won't have to pay a fee, and you'll still receive your funds.
PayPal exchange rates are largely avoidable. Even when you have to pay fees on PayPal, you can take your fees down. It's an affordable option, especially when compared against some of the other options out there. Using PayPal can be a great way to save.
PayPal Offers Consumer Protection Services
If you have an issue with a purchase, PayPal can help you to resolve it. The only thing you'll need to do is file a dispute through PayPal. The PayPal customer service team will provide you with the assistance that you need.
When you use PayPal, you won't have to spend a lot of time worrying about a problem with a purchase. Instead, you'll be able to rely on the extensive protection that PayPal offers. Using PayPal can make things much easier for you. It can give you peace of mind when you're shopping online.
PayPal Is Incredibly Popular
Another major advantage of PayPal is its popularity. PayPal has been around for a long time, and because of that, it's accepted on many sites. In fact, some online retailers use PayPal exclusively. Not only can you use PayPal online, but some brick-and-mortar stores accept PayPal.
If you choose to use a lesser-known payment processor, you won't have as many options as you would with PayPal. You'll benefit from PayPal's popularity. It's also important to remember that PayPal is popular for a reason!
You Can Get A Debit Card Through PayPal
Many people essentially treat PayPal like their bank. You can get a debit card through PayPal that you can use to make purchases at many stores. This isn't a service that you have to pay extra for. It's something that you can get for free.
If you're not happy with the bank that you're using right now, you may want to start using PayPal instead. It won't take long for you to get your PayPal debit card in the mail, and once you have it, you can use it for several purchases.
PayPal Gives You Tools That Will Help You Save
Do you struggle to save money for the things that you want to buy? If this has been an issue for you in the past, PayPal could help you become better at saving. PayPal has a feature that allows you to set aside the money you're putting towards a particular goal. For example, you could save money for a new car.
When you put money towards your goal, that money will be removed from your PayPal balance. While you can release the funds at any time — even if you haven't reached your goal just yet — sometimes, having the money out of sight can make it easier for you to save.
There are so many advantages to using PayPal. PayPal has a long history, and it offers features that many similar services are lacking. If you're not using PayPal right now, you should try to make a PayPal account as soon as possible.
Recommended Read:
UPCOMING TRENDS IN DIGITAL MARKETING THAT YOU SHOULD NOT IGNORE THIS 2021
TOP 10 DIGITAL MARKETING SKILLS YOU NEED TO LEARN IN 2021
5 BEST ONLINE DIGITAL MARKETING COURSES IN 2021
General FAQs
Why is PayPal so successful?
As the world's top processor PayPal has to handle transaction from around the world. PayPal is available in 202 countries, able to receive money in over 100 currencies, and can withdraw funds from 56 currencies.
How does PayPal make money?
PayPal makes money primarily by processing customer transactions on the Payments Platform and from other value-added services.
Is there a monthly fee for PayPal?
There is no fee when family and friends use the PayPal send and receive money service to transfer money to you.