Blogging needs to be a part of your content plan and digital marketing strategies. Blogging helps to generate more leads, build trust with your audience, and boost your search rankings.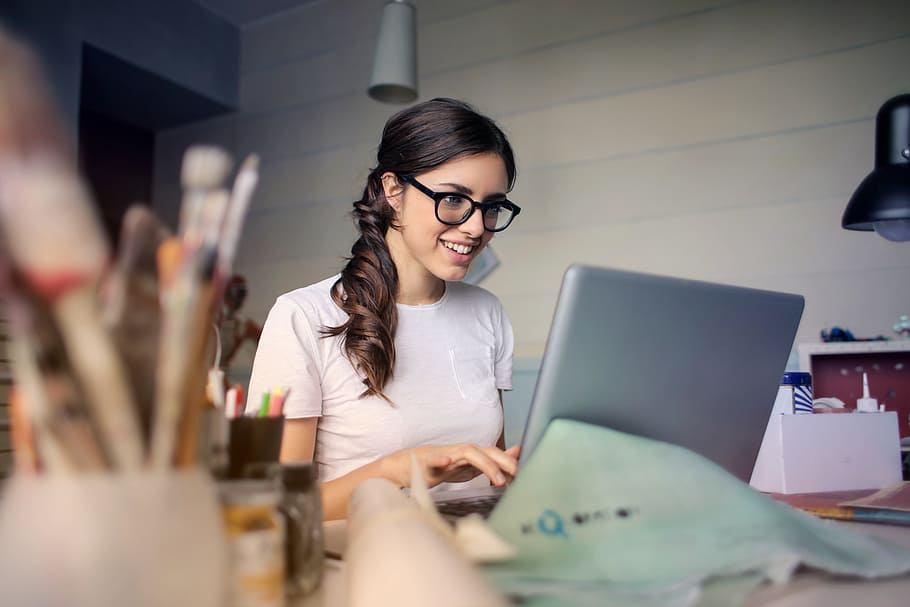 Image Source: Pxfuel
However, blogging takes time and effort. What is impressive is that you do not have to be bogged down by blogging. At every stage of the blogging process, from the planning stage to SEO, web design, and promotion, you will find a plethora of tools to assist you in your blogging efforts.
Best Blogging Tools for ProBloggers Click To Tweet
Here are some of the best tools to help you create high-quality content quickly, publish in no time, and get better SEO ranking on search engines.
20 Pro Tools Every ProBlogger Needs
1. WordPress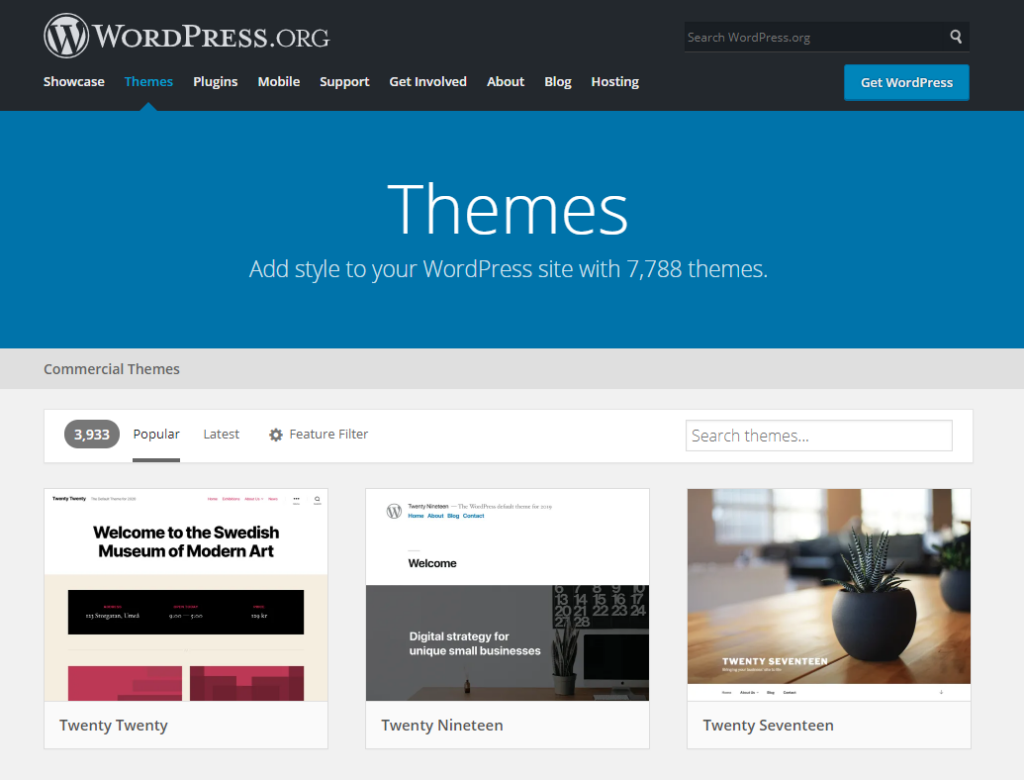 WordPress is an open-source CMS (content management system) platform for bloggers of all genres. It is excellent for amateur site-builders, but professional bloggers love this platform for its flexibility and the plethora of choices they have to customize their blog to the tee.
WordPress drives more than two-thirds of the web. Any blogsite from basic websites to blogs, complex portals, business websites, and even apps, is built up quickly with WordPress. Also, its thousands of plugins expand its functionality so its features are almost infinite. You also have full control over your site.
2. BlueHost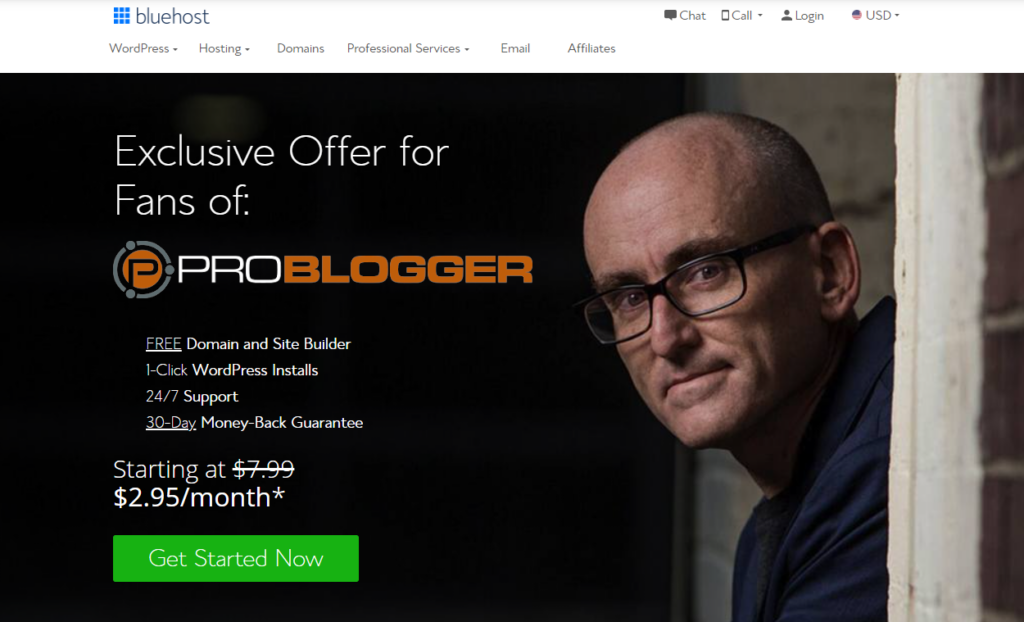 BlueHost is currently powering more than 2 million websites globally. It is popular among professional and new bloggers alike because of its features like One-click Installs and the integration of MOJO Marketplace into your website account, so you have instant access to the most popular resources on the web.
With BlueHost, you also enjoy unique advertising opportunities from Google, Microsoft Advertising, Yahoo Advertising, and the like. It integrates with WordPress.org, updates automatically, and has a free SSL Certificate to make your blogging site secure.
3. Microsoft 365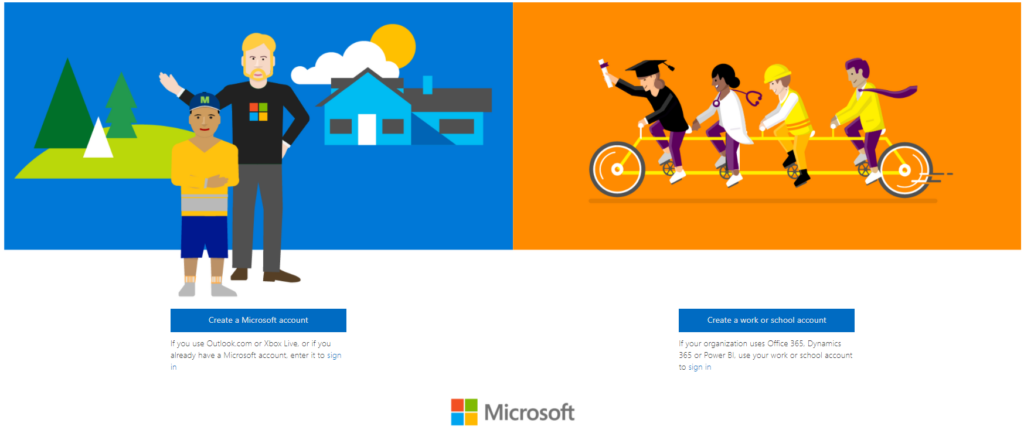 Who does not love Microsoft 365? It is one of the most flexible productivity tools you can also optimize for your blogging needs. Getting a genuine Windows OS does not come with a Microsoft 365 software, so you need to get this separately.
When you start a new document, the best way to blog from Microsoft Office Word is to use the blog template. Word guides you through the one-time setup process to publish documents like blogs.
4. Canva

Blogging is more than writing words. You need engaging images to make your blog more engaging. It is where Canva comes in handy. It is an online design platform for designing graphics like a pro. But this is not just for amateurs.
Even professional bloggers swear by Canva because it simply makes design tasks much more straightforward. Why spend hours on a simple blog image if you can do it in minutes? Web design tools such as Canva are reshaping web design as it can help augment the lack of skills or professional tools like Photoshop or InDesign.
5. PicMonkey

PicMonkey is similar to Canva. It helps you power your blog with amazing photos and designs. You can create skim-stopping images on your social media accounts using this app. You can add advertisements, logos, and even use your stock photos or select a stock picture. Adjust exposure, edit photos, and add effects. It also has a one-click Background Remover.
With trendy articles, advertisements, cover photos, and more, PicMonkey helps you promote your blog on Facebook & Instagram to boost your blog's engagement and follow-up. If your blog connects to a YouTube account, use PicMonkey to create attention-grabbing thumbnails and cover photos.
6. 99Designs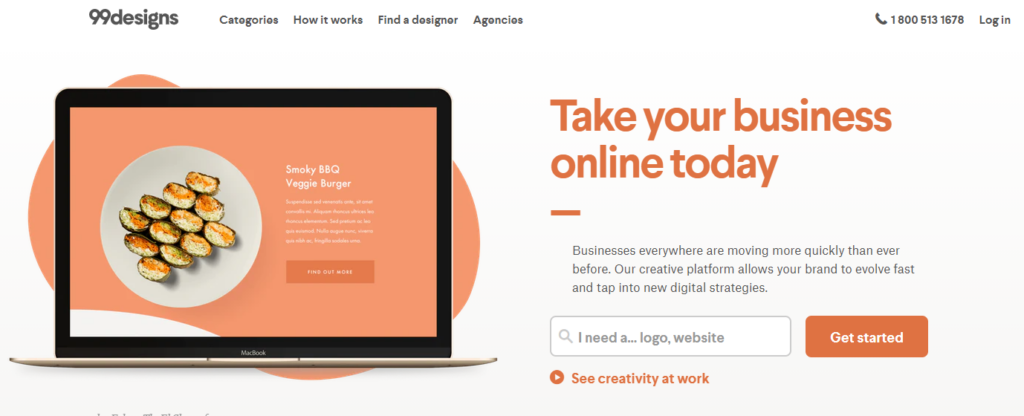 For bloggers who do not want to dabble with graphics, 99designs makes it easy to get fast, affordable, professional designs for your business. This tool is another useful blogging tool for creating visual content for your blog to integrate graphics, logos, and other design elements. You can pick from designers from around the world to deliver you the best custom design. You can entrust your blog design to experts and be guaranteed with excellent results.
7. ConvertKit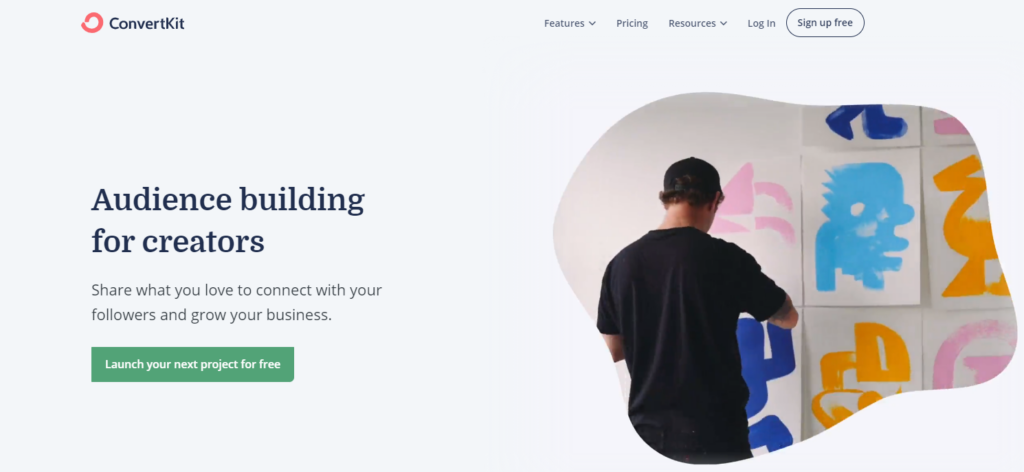 ConvertKit is an audience building tool for bloggers and creators so you can share what you love, connect with your subscribers, grow your blog, and even monetize it. This email service is perfect for beginners, intermediate, and ProBloggers. You can check it out on its free plan for up to 1,000 subscribers that includes landing pages, lead magnet delivery, tagging, automation, and tutorials that help you optimize the tool.
8. Drip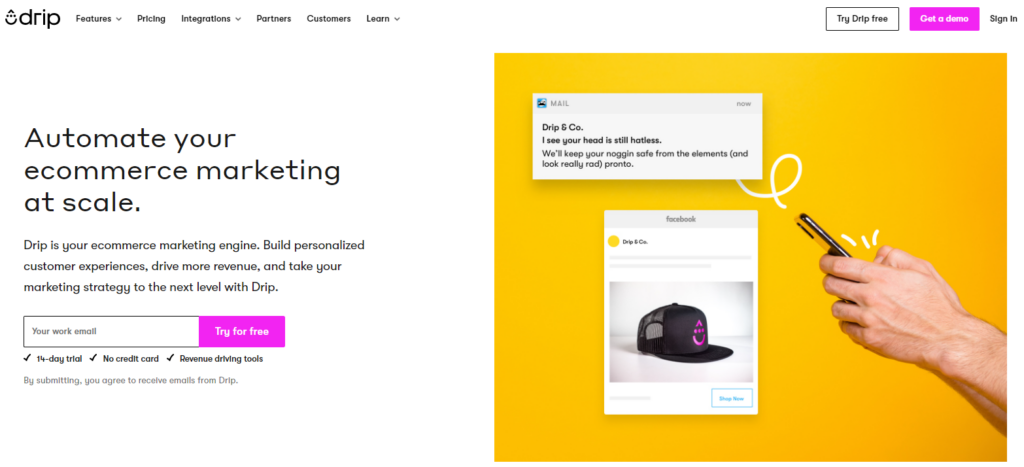 Drip is a ProBloggers-preferred email service provider that easily links your eCommerce store to your blog site. This tool helps to monetize blogs and to improve your promotions on email marketing.
With Drip, you can automate your eCommerce marketing at scale and create personalized customer interactions, drive more conversions, and take your marketing plan to the next level. Backed by powerful segmentation, you can quickly reach your target market on multiple platforms, track revenue and email engagement analytics to understand how your ROI is doing visually.
9. OptinMonster
OptinMonster is a tool that lets you customize your WordPress website email list by enabling you to incorporate the use of forms on your blogs to get your subscriber's vital information. Numerous templates are available to select from. OptinMonster combines well with most email marketing tools like Campaign Control and Continuous Touch.
With OptinMonster, ProBloggers can build various form types like lightbox popups, slide-ins, sidebar forms, and floating bars for your website. It is excellent for lead generation so you can grow your blog subscription list, and integrates well with email marketing tools like Mailchimp, GetResponse, InfusionSoft, Constant Contact, and AWeber.
This tool comes with Exit-Intent Technology, a popup to discourage cart abandonment or get visitors to leave their email or click a social share button before exiting.
10. MeetEdgar
MeetEdgar helps bloggers put their social media on auto-pilot. It is efficient social media automation and scheduling tool that takes the social media stress off of ProBloggers.
Experience social media success with MeetEdgar's features that eliminate time-consuming managing tasks of all your content on multiple networks. With MeetEdgar, automate content on Facebook, Instagram, Twitter, LinkedIn, and even Pinterest accounts.
11. SproutSocial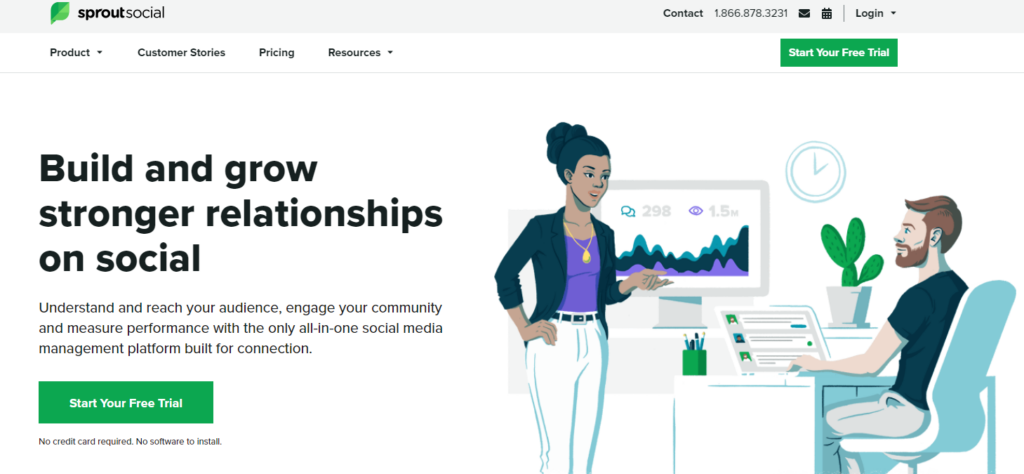 SproutSocial is a ProBloggers tool that can help you build stronger relationships with your audience on your social media platforms, understand your audiences better, and improve your community's social engagements. With SproutSocial, you can also analyze your performance all in one social media management platform trusted by more than 20,000+ global brands and enterprises of all sizes.
This tool is easy-to-use and provides consistent customer support. With SproutSocial, you can achieve customer satisfaction, increased ROI, and improved user adoption.
12. AnswerthePublic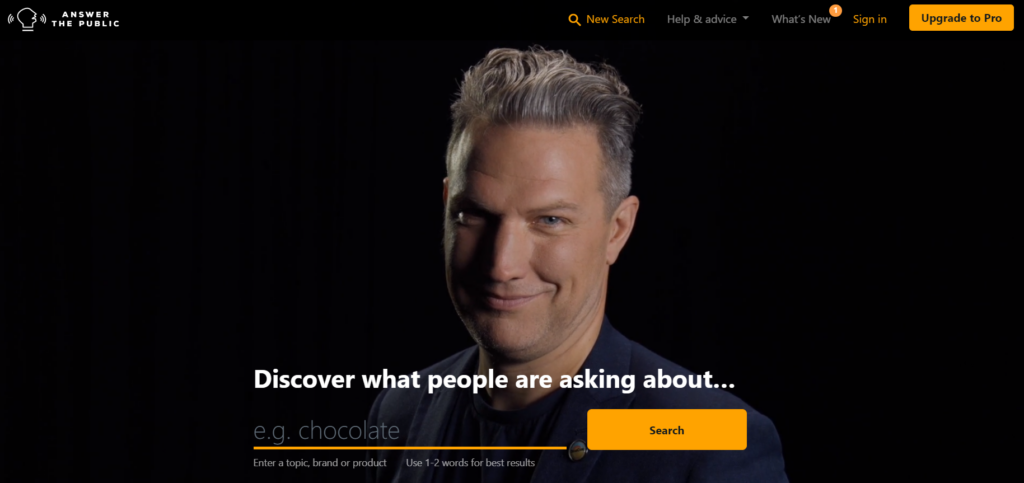 AnswerThePublic is a great free tool for generating great ideas about any keyword. It helps you create long-tail keywords and questions around your seed keyword to write a high-quality blog to cover them in your blog posts.
ProBloggers could explore an untapped rich source of content ideas from search engine data such as Google, quickly spin out any useful phrase and questions trending around your keyword.
13. Google AdWords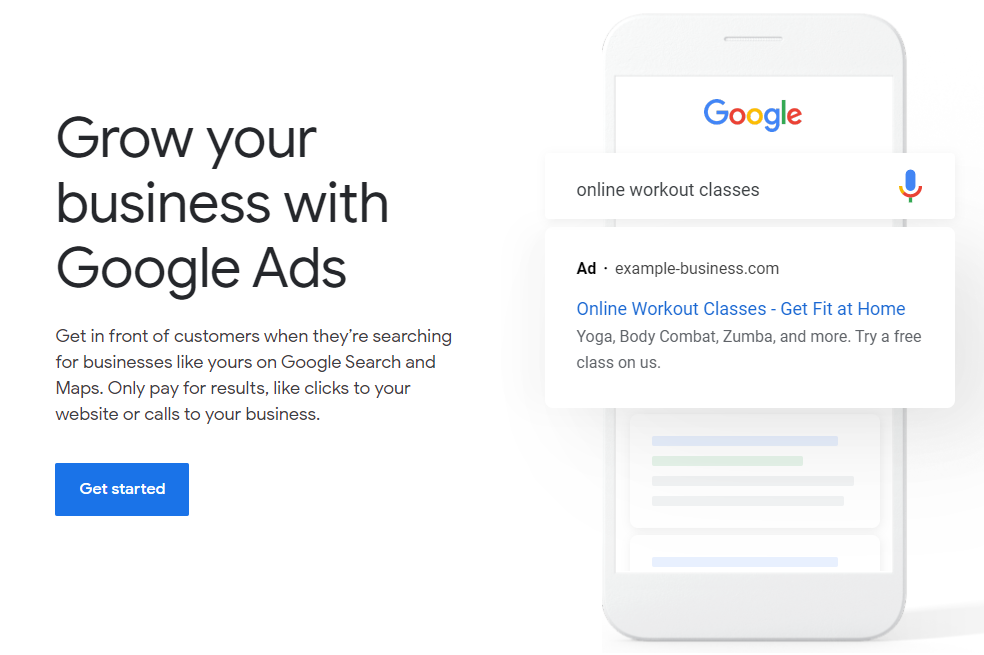 Google AdWords is free and runs on a pay-per-click (PPC) model so that you can expand your blog with Google Advertising risk-free. It's a versatile tool that helps you rank on Google SERP to get on Google Search and Maps. In this way, you get in front of customers looking for products and services you offer in your blog. That is the only time you have to pay when someone clicks through to your blog site or contacts you.
This tool also has the Google Keyword Planner, so ProBloggers can find the keywords they want to promote PPC advertising.
14. SEMrush SEO Writing Assistant
SEMrush has a WordPress plugin called SEMrush SEO Writing Assistant that is simply one of the best WordPress plugins packed with the best SEO toolkits available. To use their free features, open an account with SEMrush. The free version, however, only gives you access to one template. To unlock more, you must switch to the premium plan.
The plugin analyses your content and guides you to improve its ranking and turn it into an SEO-friendly content. To help you optimize the keywords you are targeting, SEMrushs SEO Writing Assistant provides suggestions on boosting your content in line with your targeted keywords.
15. Yoast SEO
Yoast SEO is an outstanding WordPress plugin which is free to install and use. You can already generate SEO-worthy high-quality, and readable content with the free edition. It increases the potential for your content to rank high on search engines. You can also manage titles, alt tags, meta tags, and the like for SEO optimization.
Yoast SEO Premium has Keyword optimization, an intelligent word forms recognition that can automatically take plurals and word forms into account. ProBloggers can easily add synonyms and related keyphrases while keeping the content natural. Yoast SEO Premium is also available in various languages.
16. Grammarly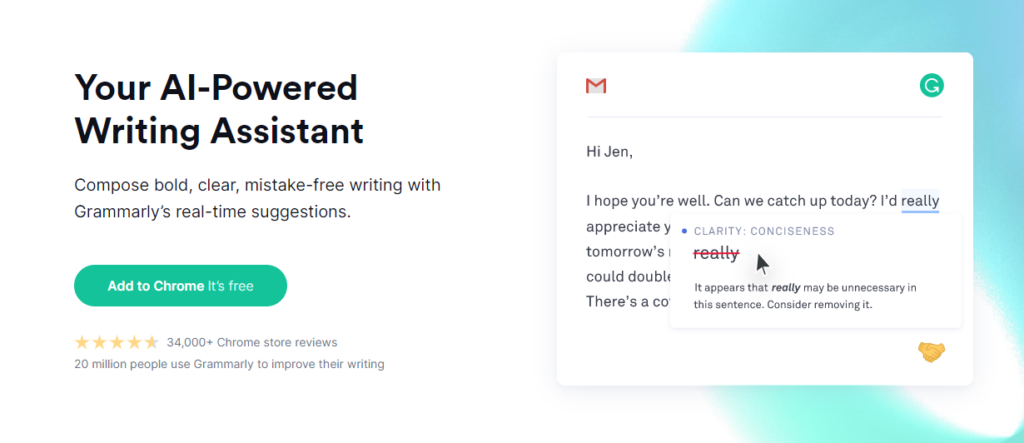 Grammarly is an AI-powered writing assistant that lets you compose bold, clear, mistake-free professional content. Grammarly provides real-time suggestions based on the article goals you set, like the audience, tone, and the like.
This tool is a must for every ProBlogger. It conveniently adds on Google Chrome and Microsoft Word, apart from being able to do edits onsite.
17. Ahrefs
Ahrefs is a powerful all-around SEO tool preferred by marketers from some of the world's leading companies. This all-in-one SaaS (Software as a Service) tool provides data and efficiently tracks your SEO efforts.
The information that Ahrefs provides includes position tracking, keyword research, backlink analysis, competitive analysis, technical SEO, on-page optimization, content planning, link building, and organic traffic analysis.
18. Buffer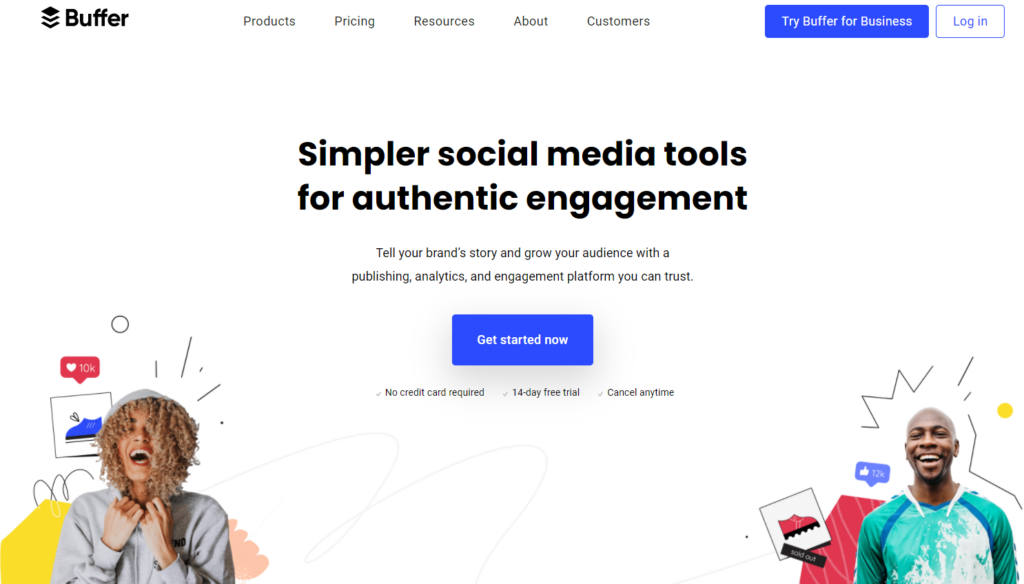 Buffer helps ProBloggers handle in one location all social media campaigns. Its interface is simple, intuitive, and very user-friendly. It comes with several advanced features to boost your blog and your social media tasks linking to it.
Using its smart analytics, you can also monitor post results and use the social media inbox to connect with followers effectively. You should mix and match Buffer's several tools to create the perfect social media strategy based on your workflow. You can automate the posting of content through all your social media platforms and use your campaigns' most current Instagram tools.
19. MailChimp

MailChimp is an email direct marketing (EDM) and social advertising platform for quick automation and publishing email campaigns. While email marketing does not directly affect your website's SEO, it still indirectly helps improve it. Effective email campaigns will funnel leads and increase your clickthrough rates (CTR) into your blog site.
You can monitor the traffic of your campaigns in an easy-to-understand visual page. Mailchimp integrates well with multiple SaaS companies. This ProBlogger's tool increases your drip campaigns and boosts your subscribers' engagement through professional-looking, beautiful, branded emails.
20. BuzzSumo
BuzzSumo is a content analysis and tracking platform that identifies key trends and connects you to other ProBloggers and influencers like yourself. Produce high-performing blogs and social media posts quickly for your target audience. From there, it's also easy to track the metrics of content and social mentions, so you can assess whether your content is performing well or not.
Conclusion: ProBloggers Need Pro Tools
If you are a ProBlogger, you know that tools help create high-quality content that also brings in leads, conversions, and greater subscription opportunities. Choosing the right tools sets the difference between a blog that makes it on SERP and a blog that barely gets by.
So choose the best tools to create high-quality content, optimized for SEO, and making a mark online through high web traffic, engagements, conversions, and ROI. ProBloggers need pro tools, and for sure, you will not be disappointed with the pro tools in this list.
Recommended Read:
20 CREATIVE WEB DESIGN TOOLS TO CREATE STUNNING WEBSITES
General FAQs
What are SEO tools?
SEO tools investigate the potential of Web pages for high placement on search engine ranking pages. They provide information on backlinks and keywords as well as insights into SEO competition on the Internet.
Why is blogging valuable?
Blogging helps to get more website traffic from search engines. Blogging helps journalists to share personal views on the cause with their fans. Blogging helps politicians to connect with citizens. Blogging helps students to explore a new solution to the old problem.
Why do people read blogs?
People read blogs to be learned. While people crave knowledge, they also like to be entertained. Each day, people might read blogs that tell interesting stories, make them laugh, or intrigue them in some other way.