If you are a blog writer, there is a high chance that someone has surely tripped upon your blog post. But without even reading, has clicked away from your blog articles. This even happens to the best of writers.
But would it be satisfying for you to know that only formatting your blog post could increase the chances of readers reading your blogs more. Good formatting is what helps the readers understand an article more clearly.
Engage Your Readers With Proper Format Your Blog- Must Read! Click To Tweet
While you've written the perfect headline and quality content but if your formatting of the article is all over the palace, then it is likely that the readers are going to bounce off that site without even giving your blog post a fighting chance.
Here Are A Few Formatting Tips For Your Blog Posts
These are a few blog formatting tips that should be used in your blog posts to make them more attractive to the readers. So, format your blog accordingly.
1. Write Shorter Paragraphs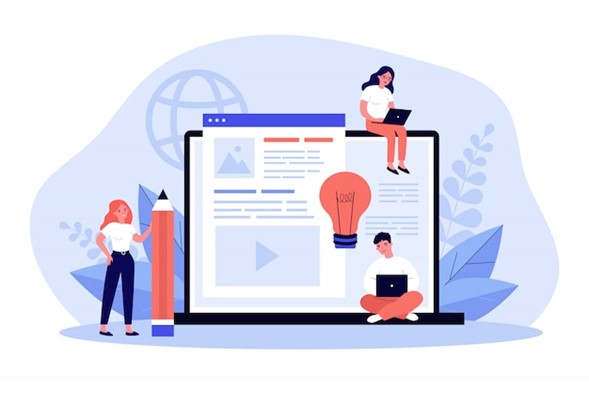 If you are habituated in writing long essay-type articles, then writing small paragraphs is something you have no idea about.
But in blog posts, writing in smaller paragraphs helps in increasing the whitespace in the blog; it is the space around your article. The lack of enough whitespace can make the article claustrophobic.
Though there is no hard and fast rule about the length of a paragraph, a maximum of 3 sentences is good enough.
2. Good Writing Style
To hold the interests of readers and visitors, your writing style plays a huge part. That is the main thing that keeps the readers engaged with your blog post. You should write an article after knowing how the article should be written.
A gossip article will be different from a law article in its tone and type of words being chosen. So you should write an article knowing first your target readership and your topic.
3. Proper Headings
While reading an article, have you ever seen multiple headings there breaking the flow of the article? Why do you think it is used?
Headings are used in articles and blogs to break up the text and increase the whitespace of the article. It also helps you read the article with as much information as you can.
By adding headings to your article, it helps your readers have a quick scan of the article and read the headings to know what it is about.
To have a good SEO ranking, you need to know how to properly utilize headings.
These are the following headings you should use:
4. Break Up Text With Bullet Points
While writing an article, you should always take care that you don't write long essays, as it can be difficult for readers to read or be interested in.
Readers are always interested in reading small, bite-sized articles, or else holding on to the interests of readers would be difficult.
So to make it easier for the readers to read, adding bullet points and adding a break-up of texts would be helpful to the readers to read.
5. Evaluate Your Typography And Color Palette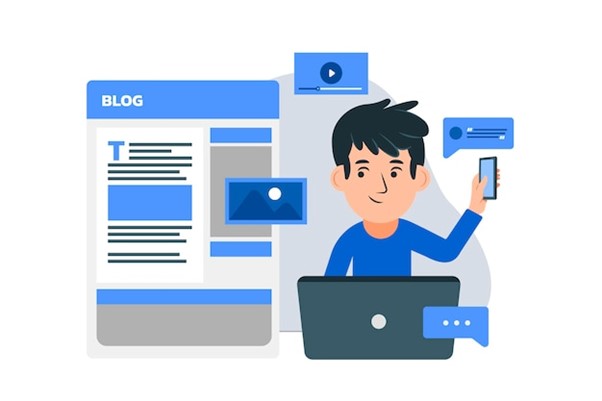 If you are a writer, it is possible that you may not be able to design your article in a colorful writing style. But making your article or blog look attractive and beautiful is actually important to make it attractive for readers or visitors.
The two main things you should keep in mind are:
Typography, means the font that you use to write your article. The correct font helps you to attract more readers to your blog site.
With your letter size and font selected, now you should consider what color your blog should have. The color of your blog or article makes it easier on the eyes of the readers. But if you want to be on the safer side, add black text on white background.
6. Emphasize Your Call-To-Action
Call-to-action is used to guide your visitors every step of the way. So, the call-to-action in your blog guides your readers and visitors toward the next step from your blog.
Choosing the right CTA is very important, your blog post should have the correct CTA, which should be very clear and concise in its information.
Conclusion
If you are a blog writer, it is very important for you to know how to format your blogs for a better engagement and traction of visitors.
To keep your readers attracted to your blog, to have a proper format of your text is very important and also needed.
If you are a freelance blogger, then you can even sell your article to popular content writing services in exchange for a proper amount.
Here, digital marketing also plays a big role. Blog writing is used in digital marketing on an everyday basis, as it generates leads by about 67% to 97%. But having that perfectly formatted blog is important.
Recommended Read:
TOP 6 DIGITAL MARKETING COURSES THAT WILL PREPARE YOU FOR A SUCCESSFUL CAREER IN 2022
5 BEST SOCIAL MEDIA ANALYTICS TOOLS FOR MARKETERS IN 2022
AMAZING TRICKS TO INCREASE SUBSCRIBERS AND VIEWS ON YOUTUBE IN 2022
General FAQs
What is the correct format for a blog post?
Bold specific words or sentences to draw readers towards the main idea. Italicize titles, foreign words, or proper names. Use header tags to divide sections and organize your reader's journey. Add block quotes from interesting figures to support your writing.
Why is the format of the blog important?
A great format can help guide your reader from the beginning to the oh-so-important call-to-action within your post.
What is a blog style of writing?
In ordinary writing, each paragraph develops one idea and includes many sentences. But in blogging, the style is less formal and paragraphs may be as short as a single sentence or even a single word.