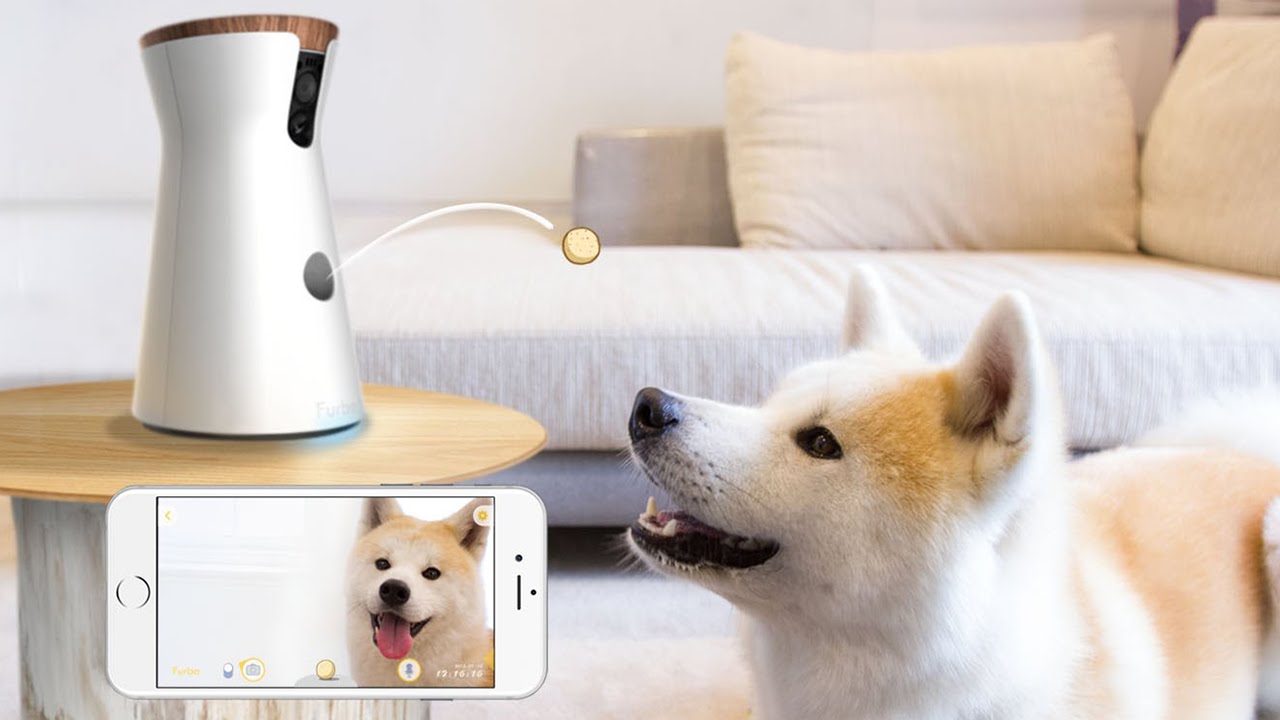 No one discusses the fact that dogs are very friendly and loving pets, even many people establish very strong bonds of affection and consider them as one more member of their family.
But dogs also have a troublesome side particularly when they are left alone at home. It is common that when they are not under the supervision of their owners, dogs begin to bark, break and tear furniture. 
Throughout the digital world, there are appearing an endless interesting gadget for pets, as we discussed in the previous article TrackR, a tracker that will help your dog never miss.
Furbo, the gadget that accompanies your dog when you're not at home
Click To Tweet
If we focus on the time our pets are alone, it is a particularly difficult topic for those working full time or for those living in an apartment building. The good news is that if you do not want your dog to cause damage to your home during your absence or even disturb the tranquility of your neighbors, you can now turn to an ingenious gadget called Furbo, which in fact is a remote controlled camera that Offers additional functions of great utility.
Although Furbo in principle seems to work like any conventional webcam, it is actually a wide-angle 720p camera that can be synchronized with the phone by installing a companion application. This allows users to remotely record video on everything their dogs do while not at home directly from their phone. 
But as we mentioned, this is not a traditional webcam, it comes with an infrared function, so even in low light conditions the user can see what his dog does at home. And not only that, Furbo can also detect every time the dog is barking and at that precise moment sends an alert to the user's phone so he can talk to his pet through an integrated microphone.
Related article: What happens when smart devices record a crime?

But even if the user's voice is not enough to calm the dog's anxiety, he can also resort to Furbo's most advanced feature: his ability to throw candy at the dog. In this case they are treats of 1 centimeter in diameter that are thrown through a space that is located in the middle part of the base.
The goal then is to make the dog understand that there is nothing to fear when its owner leaves home since Furbo will always be present even if he is very far from home.
The Furbo Dog Camera can be purchased through Amazon.com for a price of $ 249.