From the time both the internet and globalization have become a new normal for the modern era, we are witnessing a rise of small businesses, and this trend will continue to rise in the future as well. Gone are those days when small businesses used to deal with many issues while entering into an industry as in the modern era, you can start running a business completely online and there will be no need of having a brick and mortar shop. But the modern day small businesses are growing at such a fast pace because they are making the most of the technological solutions out there and one such technological solution that can turn out to be a magic wand for small businesses is big data.
How big data can turn out to be the best companion of small businesses? Click To Tweet
We are living in an era that is being driven by data and you will be completely surprised to know that in the modern era, 2.5 quintillion bytes of data is being produced every year and this figure will keep on increasing in the future as well. We can thank the rise of the internet for the increasing amount of data being produced in the modern era as even when you visit a website for a few seconds, you leave behind useful data.
Big data is basically the large amount of unstructured data that can be used by businesses of every size and type in order to get in-depth information and details. And if you are thinking that big data is too big for small businesses then you are wrong. There are many ways small businesses can use big data and this is what we are going to discuss in this blog post in a detailed manner.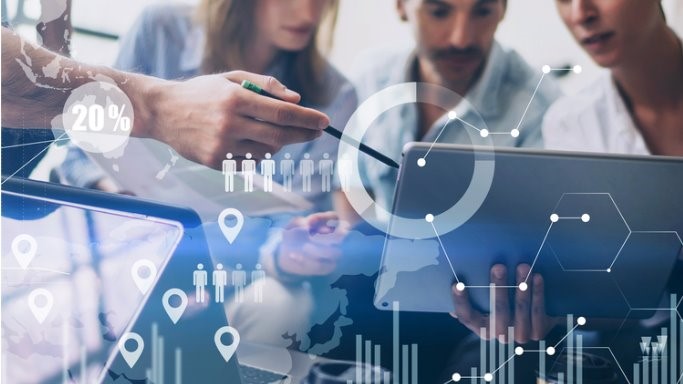 Reducing overall cost
Small businesses always have to deal with a limited budget and this is why they can't keep on spending their money on everything they see. Well, in order to reduce the overall expenses, small businesses will have to stay effective and efficient as this is the only way to keep running the business with a limited budget. Well, this is where big data can prove to be highly useful for small businesses.
You should know that when small businesses will start using big data then they will get necessary information that will be required to pinpoint inefficiencies in their different operations and thus they will be able to solve the issues in a much better way. For example, by using big data, small businesses can find out that none of the customers are interested in opting for gift wrapping during checkout and thus the small business can remove this option in order to become effective.
Increase in sales and revenue
Small businesses out there are always on the hunt of increasing their sales and revenue and you will be surprised to know that small business out there can use big data in order to increase their sales and revenue in many different ways. With the help of big data, small businesses can gain significant insight into the benefits and shopping preferences of their customers and if a business will have more information about its customers then it will be able to pitch the right product to them, thus increasing sales and revenue.
Big data will allow small businesses to get various kinds of information regarding customer preference and then small businesses can use this vital information for tailoring the products or services they are offering in order to make it more enticing and useful. This is how big data will help small businesses in increasing sales and revenue.
Competitive advantage
If you are running a small business then you will have to start looking for different ways to gain a competitive advantage in the market as there are maximum chances that your industry must be having a neck-wrenching competition. But thankfully, big data is there to give you a competitive advantage over your competitors. With the help of big data, you will get the opportunity to focus on the preference of your local customers and this is what others will lack.
You should know that data tools will take the guesswork out of zooming into the local market and then it will start providing you insights on different types of buying behaviors. Once you will get a solid idea of how the customer thinks along with what they like or dislike, you will be able to add a personal touch to your approach.
Improved pricing decision
The way you will price your product and services will play a significant role in whether you will be successful in your industry or not. If a small business will not be able to use the right pricing system then there is no way it will be able to get past the competition but big data can help you in this aspect as well. With the help of data tools, comparing the pricing of your own company with your competitors will become easier and you will even get insights related to what the customers are willing to pay.
Thus, if you will use big data in the right way then you will be able to price your products and services in a much better way and thus you will have maximum chances of success.
Big data is surely going to prove a magic wand for all the small and medium sized businesses out there. So, if you are planning to become successful as a business then you should start using big data as soon as possible.
Recommended Read:
HOW CONTENT MARKETING BUILDS YOUR BRAND IN 2021
10 SKILLS EVERY DIGITAL MARKETER NEEDS IN 2021
5 BEST ONLINE DIGITAL MARKETING COURSES IN 2021
General FAQs
How small business can use big data?
Big data allows small businesses to gain significant insight into the beliefs and shopping preferences of their customers. With this information, businesses can understand how to tailor their products and services in order to provide customers with exactly what they want – leading to more sales.
How big data can help in developing Business Intelligence?
Through big data, BI can now deliver insights that enable businesses to better understand their customers, improve marketing techniques, make personalization possible and identify issues and opportunities that emerge in real-time. Marketing strategies no longer have to a shot in the dark.
How can data analytics help small businesses?
Data analytics provide SMBs with incredibly detailed insights into all aspects of operations. For example, data analytics provides a detailed analysis of customer behavior. In turn, allows business owners to learn what motivates consumers to buy their products or services.