Digital marketing has become a formidable strategy, especially in this new normal economy where competition online is as tough as can be.
Users log on the internet because of a search intent. That search intent is the driving force of digital marketing campaigns. Imagine a group of sales people wanting to get in front of a customer, and beat competitors by grabbing that customer's attention first, pitching their product with gusto to drive that customer in making a sale.
How To Know The Effectiveness Of Your Digital Marketing Campaign Click To Tweet
That's no different with what digital marketers do. A digital marketing campaign is a form of brand promotion through online web traffic, engagement, conversions, and revenue. The campaign ties in with the primary goals of the organization and includes one or more digital channels in the process.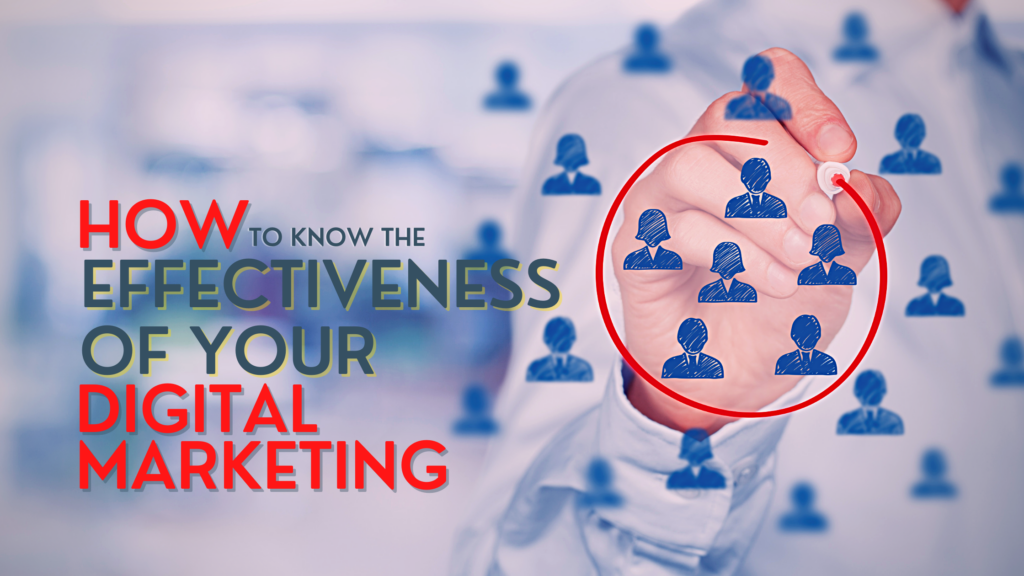 Digital Marketing needs to be Measurable
Digital marketing campaigns need to be measurable, or else you will never know if you are doing a good job or not. It's not just about churning content and including stunning imagery or amazing research. No matter how awesome your content is, if it is not producing the results you need, then it is not effective.
There are many ways you can measure the effectiveness of your digital marketing campaign, but the greatest indicator and one you should aim for the most is ROI (Return of Investment). There should be conversion happening because of your campaign, translated into more subscriptions and sales.
There are other KPIs you can use, but in reality, ROI is like a giant umbrella where all other KPIs fall under. Whatever metrics you are using to gauge your campaigns, the bottom line is increasing your company's bottom line. The goal is to increase ROI, whether you use one metric or all of them.
According to leading digital marketing experts at Igloo agency, it is imperative that learnings and findings be broken down into data, figures and statistics. Doing this helps in understanding which strategies are showing results and which are not. It also allows for faster course correction that can help reduce wasteful expenditures in strategies that are not showing results.
Different KPIs to use in Assessing Digital Marketing Effectiveness
The key to optimizing any method is measurement. You can easily see what works and what doesn't when you develop and evaluate key performance indicators (KPIs) for your marketing campaigns. To achieve marketing success, you can then focus your marketing expenditure into the most productive campaigns.
For each of your campaigns, here are some of the popular KPIs you should calculate, regardless of the kind of content, and the medium or platforms used.
1. Return on Investment
Perhaps the most significant indicator in your digital marketing strategy is the ROI. It answers if your digital marketing activities are working. By calculating ROI, you get to know if new digital marketing leads to new sales.
ROI as a Key Performance Indicator (KPI) helps to allocate increased revenue to promotional activities. If your ROI shows a strong connection of new sales to online marketing activities, you know your efforts pay off.
The formula for measuring ROI from your digital marketing ROI is:
ROI = (Investment Profit – Investment Costs) / (Investment Costs) × 100%
As a marketer, you need to focus on how to provide solid, measurable data to gauge the output of your marketing campaigns. Knowing the close approximation of your ROI helps you adjust marketing strategies to achieve maximum results.
2. Conversion Rate
Another KPI you want to watch is your platforms' conversion rate. The conversion rate is a percentage of people completing your CTA set desired action on a digital advertisement or CTA (call to action).
The CTA can be anywhere from signing up, leaving their email address, subscribing, or purchasing.
Tracking conversion rates helps you understand your marketing campaign's success. You may decide how effective your digital marketing strategy is in getting viewers to complete an action.
Your conversion rate is a great gauge to assess the effectiveness of your campaign. Again, if your content campaign is not bringing leads and increasing conversions not effective and something needs to be adjusted.
Your conversion rate is a great gauge to assess the effectiveness of your campaign. Again, if your content campaign is not bringing leads and increasing conversions not effective and something needs to be adjusted.
If you get a thousand visits, but only two visitors complete the action, your promotion is also ineffective. Impressions do not bring revenues, conversions do.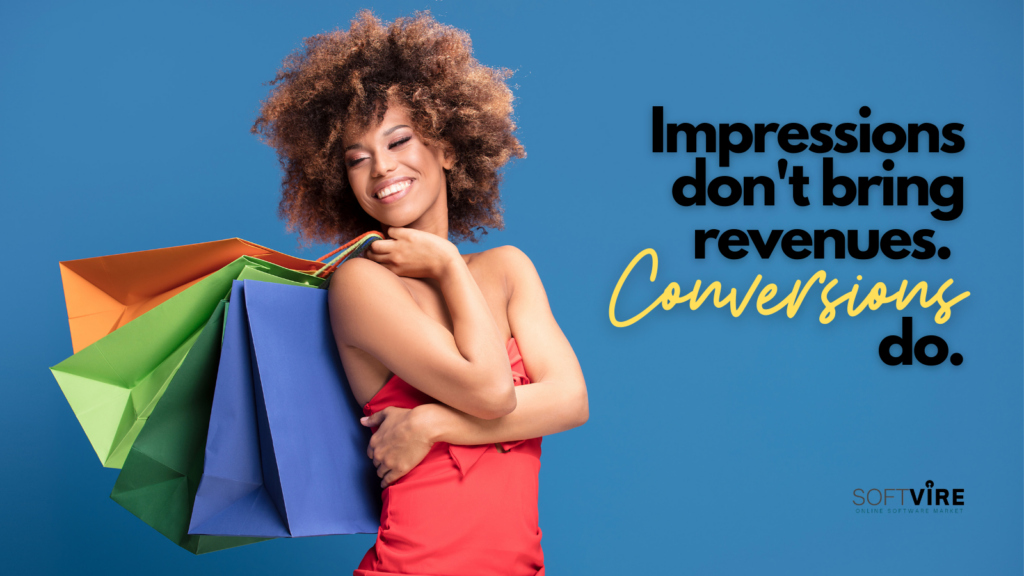 Measuring the conversion rate on your display ads, social media campaigns, and email marketing efforts can also push your digital marketing campaign's success even further.
Only by testing conversion rates through your digital marketing media can you tweak each to get the desired result, resulting in higher sales.
3. Cost and Revenue Per Lead for Every Source
.After reading about a lead source that worked well for other marketers, most marketers will throw money at the same strategies without proper testing if those strategies will fit their campaigns and goals. Although it can succeed for a while, it can backfire resulting in drastic losses in market share.
Facebook was declared as one of the most successful digital marketing platforms. The high traffic figures on Facebook forced advertisers to get on the bandwagon of Facebook marketing. But not everyone who did had a successful return of their investment and efforts. Those who were not as lucky did not get their money back and lost a majority of their earnings.
Numerous posts from unsatisfied marketers show that the effectiveness of a marketing platform or lead source still need to be tested, even if it is as famous as Facebook. Not all brands are the same, and strategies that worked for one brand may not necessarily work for others as well.
To completely and effectively obtain the most from your digital marketing efforts, you'll want to track all the costs and revenue from the leads. You should run some conversions to check the effectiveness of any digital marketing campaign and its conversion rate.
The rule of thumb should be minimized costs but maximized revenues.
4. New Sessions
Monitoring new sessions on your website is another metric for assessment of your marketing campaign. If you are currently monitoring new sessions using specialized tools such as Google Analytics, tracking this metric gives you a rough picture of how well your digital asset performs in maintaining customers and gaining new ones.
The information to be accessed on the Google Analytics dashboard is so comprehensive, that's why websites love using it to calculate digital marketing metrics.
Tracking new sessions is an extremely critical KPI in your digital marketing plan as it gives insight into how social media, search engines, email, and other platforms can attract new clients. These metrics allow you to evaluate the effectiveness of your marketing campaign.
Based on the metrics and insights you have acquired, you can then restructure the website pages to suit the behavior and usage needs of your targeted customers to maximize your revenue.
You can measure new sessions and decide which website layout has the most new visitors and the least returning visitors. Your digital marketing strategies become more effective as the research offers a data-driven perspective for both new and returning visitors.
5. Bounce Rate
Bounce rate defines the percentage of users who leave your website before visiting other parts of the site. High bounce rates mean that visitors spend little time on the site. f you are getting more visitors but your bounce rate is high, you're probably not making any conversions.
Measuring a website's bounce rate is extremely important in digital marketing. A bounce rate lets you know which parts of your site need to be altered in order to make your site more user-friendly. If your bounce rate is really high, you can optimize your content to lower the bounce rate and increase dwell time of visitors to your site.
Google is concerned that having a high bounce rate will have an impact on your online marketing strategies. There are a variety of actions you can take to improve your bounce rate.
There are situations where a high bounce rate is not bad. If visitors found what they were looking for, gaining you a subscription, repeat visitor, and eventually a conversion, then it is a good thing. With your content, you were able to provide something that they could truly benefit from immediately. They will likely return to your website whenever they need this information in the future.
6. Mobile Traffic
After looking at your mobile traffic metrics, you should be able to see how many of your site's visitors are accessing your site via a mobile device. And most of all, check your visitor's average dwell time on a site via mobile devices, and how deep they go on a mobile device.
If these numbers are way lower on your mobile devices than the non-mobile page counts, this might tell you that your users are not that interested in your mobile web sites.
7. Customer Lifetime Value
By using the following formula, Consumer LifetimeValue calculates the lifetime value of your clients by utilizing the following formula:
Customer Lifetime Value = (average sale per customer) x (average number of times a customer buys per year) x (average retention time in years for a typical customer)
If you look at all the customers you acquire through online marketing efforts, you can calculate the CLV (customer lifetime value) to help you see which of the marketing channels produce the best customers.
Conclusion: Let the Core of Your Marketing be About Helping People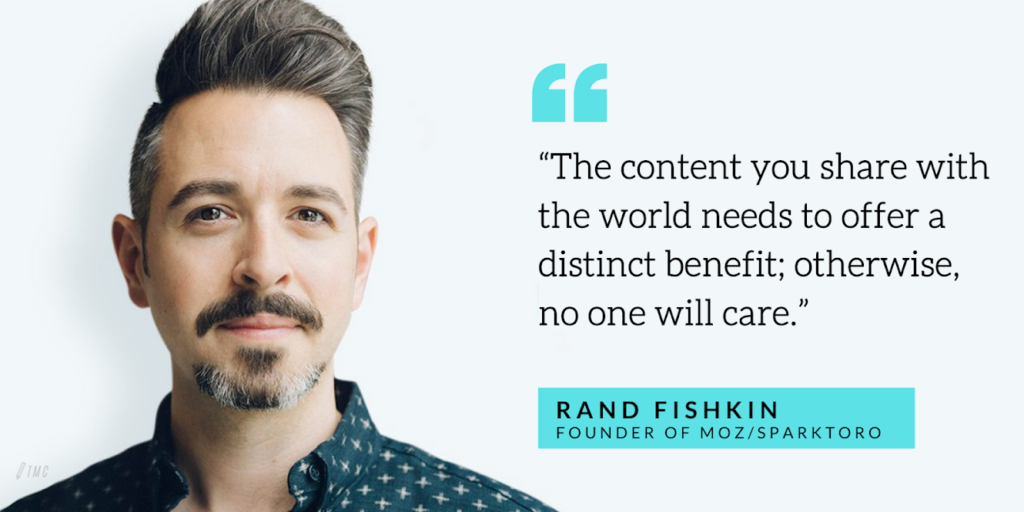 As Rand Fishkin, founder of Moz says, "The content you share with the world needs to offer a distinct benefit; otherwise, no one will care."
These key performance indicators (KPIs) are useful for showing the effectiveness of web marketing campaigns. From the data you gather from these KPIs, you can easily create a marketing strategy that brings you to your marketing goals.
The core of every digital marketing campaign should be about adding value to people's lives and meeting their needs. Your digital marketing campaigns can help you connect with your audience more efficiently and provide meaningful customer experiences.
It drives leads and conversions better, in the leads to long run, and can turn your customers into your most loyal ones. Conversion is like feedback in a communication system. Without feedback, this process may fail to achieve desired results.
If your ROI is minimal, stand back and assess if you are meeting people's needs, or if you put a hard-selling style on your product or service. that you use in your campaign that matters, but the intent of your campaign, that seeps through whatever platform or type of content.
By serving customer's needs, you will receive the assistance of customers to return to buy from you again and again.
Recommended Read:
HOW CONTENT MARKETING BUILDS YOUR BRAND IN 2021
10 SKILLS EVERY DIGITAL MARKETER NEEDS IN 2021
5 BEST ONLINE DIGITAL MARKETING COURSES IN 2021
General FAQs
What is a good digital marketing campaign?
Campaign goals should not only be specific, measurable and realistic, but they should be purposeful and align with real business objectives. Getting more "likes" is great, but to be truly valuable it must deliver more meaningful results.
What are the 5 D's of digital marketing?
Digital marketing revolves around these 5Ds: digital devices, digital platforms, digital media, digital data, and digital technology.
What makes a marketing campaign successful?
A marketing campaign is essentially a promotion created to reach a specific goal with a beginning and an end date. Planning is everything and, while no two successful marketing campaigns will be exactly the same, they all follow a fairly logical and predictable set of characteristics: The audience. The content.