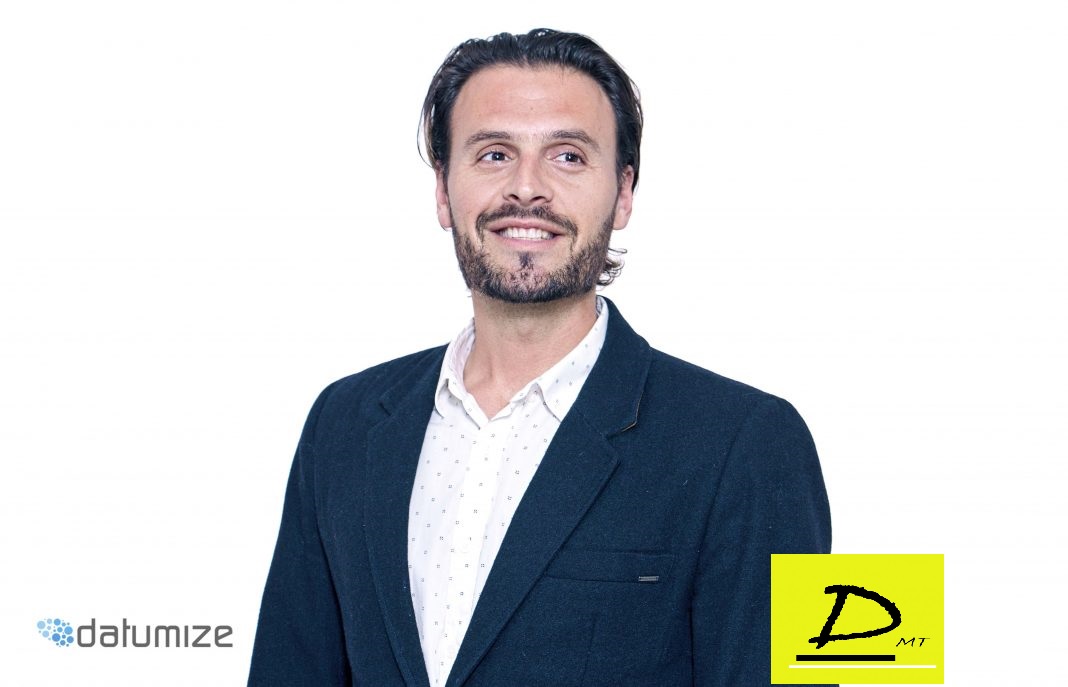 Today we have as guest author Adrian Hinrichsen, Marketing & Business Development Director of Datumize. Adrian has extensive experience in business development, is an expert in leading innovative projects that grow rapidly and become successful businesses. Team motivation, customer satisfaction and product quality are the three pillars that guide their work.
The Internet of things also connects with the dark data
In recent years there have been numerous advances in the Internet environment things (Internet of Things, IoT, in English), a concept proposed by the turn of the millennium that refers to the digital interconnection of objects Internet. Technology has become an essential part of everyday life, and the advantages of connecting devices that are used at work, home or to manage spending free time are becoming clearer.
The fact that the industry has grown is indisputable. Internet of things has gone from being an embryo to become a catalyst with a potential to be present in all spheres of everyday life platform.
Experts have long been talking about the progress the IoT technology would make it possible:
Facilitate the development of smart cities.
Live in homes connected.
Promote intelligent energy management.
Travel in cars with autopilot
Working with autonomous robots.
The success of the Internet of Things is because it covers current needs of people.
Currently, there are a number of factors driving this phenomenon. First, consumers demand greater convenience, demand immediate delivery, and lean towards customization of goods and services consumed. On the other hand, infrastructure costs are shrinking: the sensors are becoming smaller and cheaper, and the battery life is improving. And, in turn, innovation platforms cloud computing and the emergence of specialized services on the Internet of things have enabled the collection and analysis of data necessary for deployments and large-scale installations more accessible.
Related articles: How Has It Affected Digitization Traditional Businesses ? Interviewed Lorenzo Todeschini
Moreover, there is no doubt that the number of connected devices is growing rapidly: according to recent data, later this year will be 6,400 million, 30% more than last year. This means that 5 million new devices will be connected to the Internet daily.
At the end of 2016 will have 6,400 devices connected to the Internet, an increase of 30%
All these conditions create fertile ground for the implementation of IoT technology at various levels.
Internet of Things Fact or future?
Currently, Internet of things is booming and is a current trend. McKinsey & Co predict that its economic impact could be between 3.9 and 11.1 billion annually by 2025, a large number considering that the industry was born 16 years ago.
I constantly ask, "What sectors he could get more out of the Internet of things?". The main industries where it is used are home / leisure, utilities / energy and transportation / automotive.
At management level of so-called "dark data" shall mean data inaccessible a prior that can be captured and converted into relevant information to better understand the internal processes of the companies, all these sectors are of interest to developing projects that allow better understand users and their needs. The Internet of things also generates large amounts of data often not collected and that could increase profits and optimize business.
There are still barriers to the connection possible
Our environment changes daily, sometimes without us noticing, but, however, our lives are becoming easier to adapt to it. Nevertheless, there are still certain barriers to the connection possible. On the one hand, there is the concern for safety, and the fear that the devices, when connected, can be usurped. But there are other factors more technical in nature, related to operating systems, prices and the current offer of devices. All these factors have to be overcome to reach a higher level in the development of smart cities and connecting objects.
Data is the key to the Internet of Things
Internet of Things is a concept that not only is discussion at technical level, but you hear on the street in the day. Certain industries have adopted this technology more than others, for example, the domestic sector, leisure, utilities and transportation. Now, speaking of management, data is the key to the IoT, and while organizations apparently want to keep in the dark data in your hands, do not stop to see clearly what to do with them once you have them or how to convert a value for your business. This is where obstacles appear when the necessary resources have not been implemented in the infrastructure, and this will not happen until companies do not understand the value of these data.
Related articles: How To Search Google To Advance Level With These Tricks
Internet of things is potentially the most exciting technological revolution that has happened in a long time, and if we can help businesses and consumers to connect in a smarter, get precious data and help build resources and infrastructure to support this new environment, then the way we live and work forever changed in a very positive way.