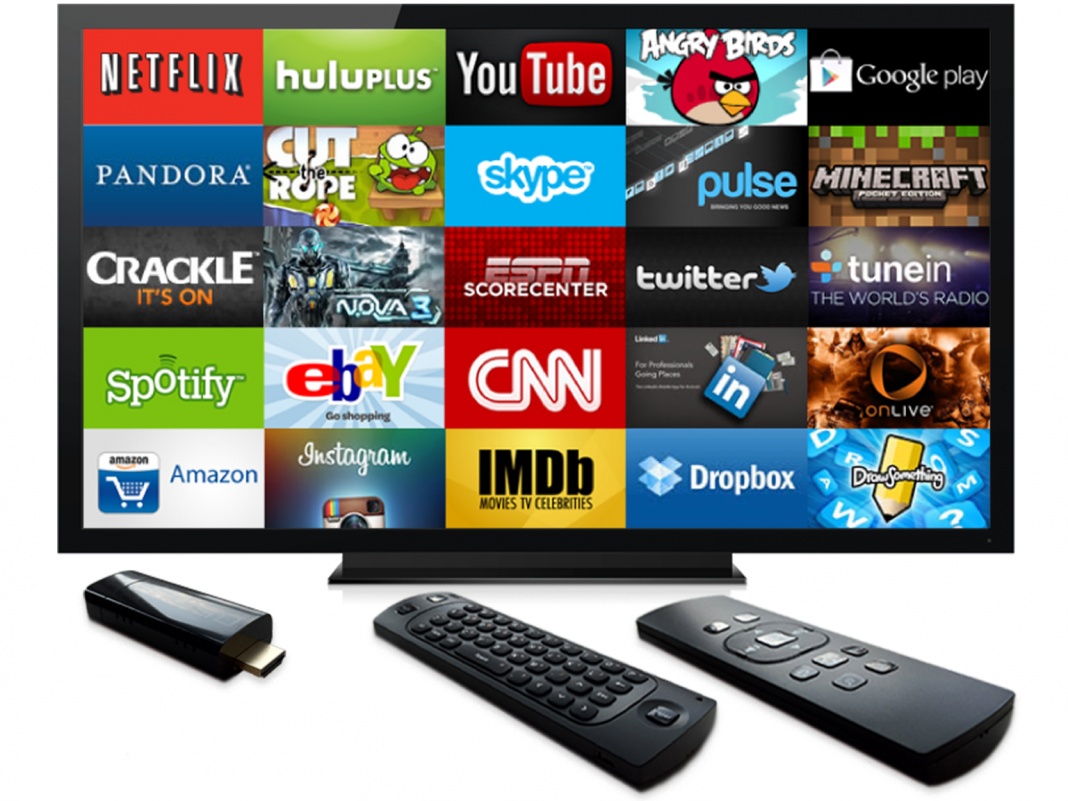 What is a Smart TV and what are its benefits?
The way people watch television content is changing rapidly and now the top trend are smart TVs or Smart TV that allow access to multimedia content based on the web. Services streaming media on demand as the case of Netflix, YouTube with online movies and other entertainment companies are betting heavily on this type of content that is only accessible through this type of televisions and that not only includes series and movies, but also sporting events, live music concerts and even the use of applications.
Generally speaking, you can define as Smart TV or Smart TV, any TV that has incorporated Internet connectivity, thereby allowing access to a wide range of online services such as the case of video on demand, instant messaging, social networks, etc. Many Smart TV indeed have its own integrated so that users can browse websites in a similar way as they do on the computer web browser.
Obviously if you want to enjoy all the additional features offered by Smart TV, people must have an Internet connection at home. We must also say that most of this type of Smart TV have an Ethernet port located on the back and allows direct connection to the Broadband Router. In some cases there are also models that are compatible with WiFi wireless networks through integrated hardware or via a USB dongle.
Now, not only you can connect a smart TV to the Internet just to watch TV. If users connect to the Web, there are plenty of benefits of the Smart TV and of which we speak below:
Related articles: Top 10 Tricks You Do Not Know Whatsapp
Applications. Applications in smart TVs usually come pre-loaded or available for download and installation through an application store. In most cases, this type of TV you can install applications services such as Netflix, Amazon, BBC iPlayer, Facebook, Twitter, among others.
Web browsing. Similarly, smart TVs have mostly support for web browsing through an application that functions as a web browser that lets you access pages on the Internet, view photos, videos, etc. It is clear that the same functionality as when navigating from the computer, however it is certainly one of the great benefits of Smart TV is not reached.
PC interface. Most current smart TVs allow you to connect a computer to the TV so that it can be used as a large monitor and work as if it will be a normal PC. Obviously this also has the advantage that users can play movies and videos for viewing on TV with all the benefits that entails.
Additional services. Different brands of smart TVs offer additional services to differentiate itself from other competing brands. Many feature a home screen where you access all settings, while others show recommendations based on the preferences of the viewer and some even have their own app stores where you can browse and access the contents of a form quickly and easily.
What you need to use a Smart TV?
A Smart TV can be used with any provider of cable or digital television, however, to take advantage of all its features and functions, its true value is that it can connect to the Internet. Let's look at the two essential elements needed to use a smart TV:
Related articles: How To Search Google To Advance Level With These Tricks
Internet. It requires an Internet connection to access the multimedia content based on the web, however should not be any connection; it is advisable to be a broadband connection. Much of the current SmartTV are compatible with wireless WiFi, so you can easily connect to the router or wireless modem. Many come with integrated WiFi antenna, but others require an adapter to receive the signal and may not be supplied with the TV.
Excellent speed broadband connection. This is essential if you want to watch online videos on your smart TV. In fact, when you want 4K Ultra HD broadcast content services like Netflix, you will need at least one speed Internet 15 Mpbs to get the best experience. Ideally you opt for unlimited broadband package to avoid any additional changes if the limit is exceeded during data transmission content.
The best brands of TVs Smart TV
Let's talk about Smart TV brands currently available on the market. To start you should know that this type of televisions are manufactured by leading consumer electronics manufacturers as the case of Samsung, LG, Sony, Panasonic, among others. As mentioned above, each of the brands try to add features and distinctive features intended to differentiate themselves from others and in turn earn consumer preference.
Samsung Smart TV. The current range of Samsung Smart TV is known for using UHD technologies and nano crystals with incredible contrast and clarity and superior color and detail in Full HD. The screens may be flat or curved and in sizes up to 88 inches.
LG Smart TV. The South Korean manufacturer also has high quality smart TVs compatible with Internet and WiFi. The most recent use OLED screens with full HD resolution curves, infinite contrast and 3D technology. TVs also support 4K Ultra HD, operating system WebOS 2.0 and Ultra Surround.
Sony Smart TV. Sony smart TVs are also very popular and use cutting-edge technologies. Most of these SmartTV Sony HDR support 4K Ultra thin design are also run on Android TV. The Triluminos technology can enjoy a much broader spectrum of color, while the 4K X1 processor, allows precision mapping colors, optimizing each color individually.
Panasonic Smart TV. The Smart latest TV Panasonic incorporate a feature called 4K Pro Studio Master UHD, which maximizes image quality thanks to color management professional quality, a wide range of colors more original nuances and details are achieved.
The online content sector is undergoing major changes. Among them, the big trend of video content. How to contribute Smart TV in it ?. We hope your comments.