While artificial intelligence is still considered to be in its infancy, many organizations around the world are quickly making waves for its early adoption. Big tech giants like Amazon, Apple, Facebook, Google, and Microsoft have already become heavily invested in developing AI for the greater masses.
Industry experts and leaders are quite excited about implementing it into the corporate sector as more are becoming aware of its extraordinary benefits. From sales and marketing to R&D and IT operations, the presence of AI continues to grow across the globe.
Technology Connects Business | How AI Advanced Shape of Business Click To Tweet
According to a recent study by AI Multiple, the AI industry is projected to be worth more than $15 trillion by 2030, with more than 80% of emerging technologies having an AI foundation by 2021.
Furthermore, 37% of organizations in 2019 were already reported to have been using AI at workplaces, and this was a 270% increase from 2015. Moreover, 59% of organizations named 'shortage of data science talent as the primary barrier to realizing the value of AI for their big data technologies.
In light of this information, let's take a look at some of the ways AI will help in advancing the shape of businesses.
· Deep Learning Capabilities & Use Cases
A subset of machine learning, deep learning is part of artificial intelligence that has networks capable of learning in an unsupervised environment from data that can be unstructured or unlabeled. When we take this into industrial applications, the outcomes are tremendously encouraging and exciting.
Not only does deep learning hold the potential to identify automatic recognition of patterns in data surpassing human capabilities, but it can also resolve the limitations of traditional algorithms. Take the example of automobiles, where AI-driven vehicles have increased tremendously in the past couple of years.
Self-driving cars like Tesla X, Google Waymo and self-driving trucks like Bharat Benz are great examples of deep learning put to the test. Another example of deep learning can be the hospitality industry, where customers can be provided with competitive prices, predict seasonal demands, etc.
Additionally, with smart industry 4.0, knocking on our doors, deep learning can deliver smart manufacturing with analytical tools to provide diagnostic research and forecast future volumes of sales.
· Interactive Environments
We live in the Zettabyte Era, where back in 2016 according to Cisco Systems, the global IP traffic achieved an estimated 1.2 zettabytes. Let's put this into perspective, one zettabyte is equal to 1 million petabytes, and one petabyte equals 1,024 terabytes (or 1000 gigabytes).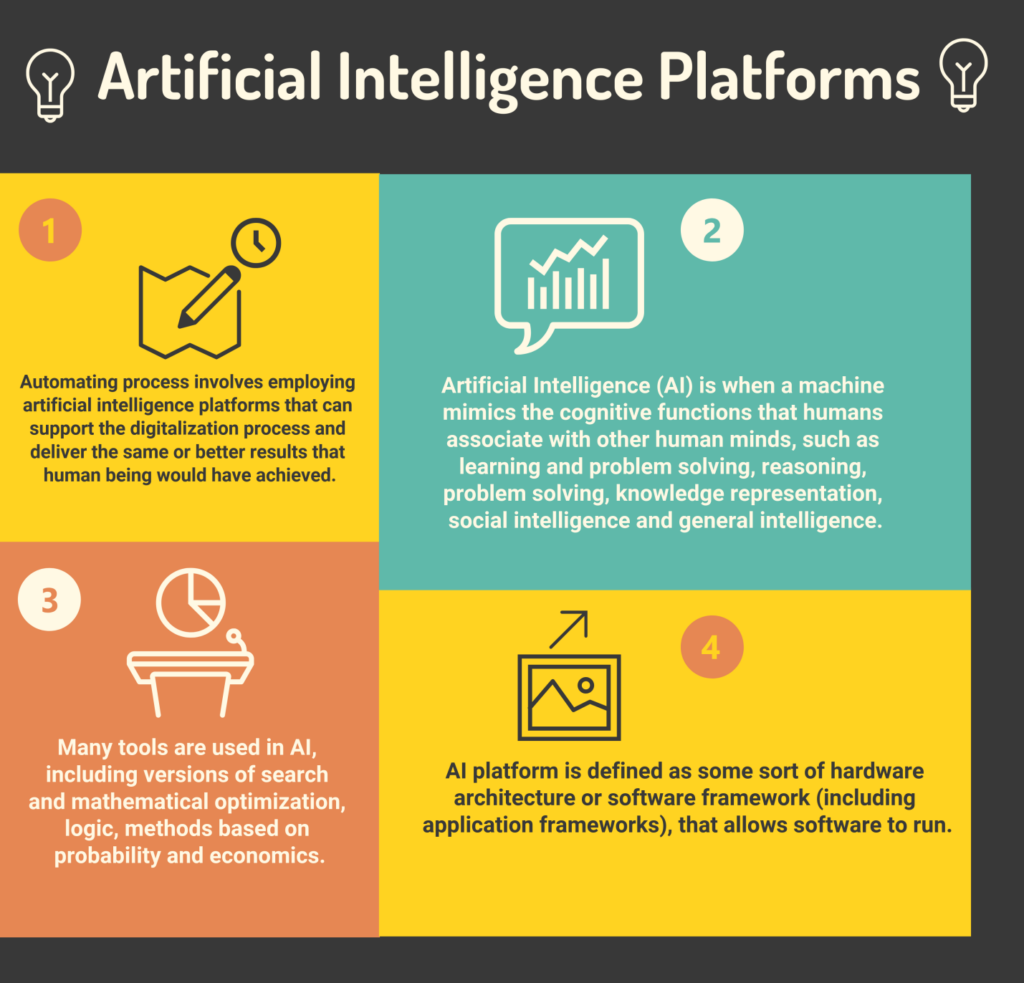 Hence, with the passage of time, we see how our workplaces and even our homes are becoming interconnected through wireless connectivity and IoT (Internet of Things).
All of this could help AI to deliver interactive environments where you are always connected and engaged with your surroundings. One fine example is that of AI2-Thor. This is an open-source visual AI platform based on the Unity 3D Game Engine that provides photorealistic environments.
· Personalized Services
These days customers and people, in general, are looking forward to personalized experiences from brands and businesses that can deliver custom-made and tailor-made solutions for them.
This is what AI can do exactly where reliance on data sciences can be utilized to analyze user behavior, check for preferences, study past feedbacks as well as predict user behavior based on their characteristics.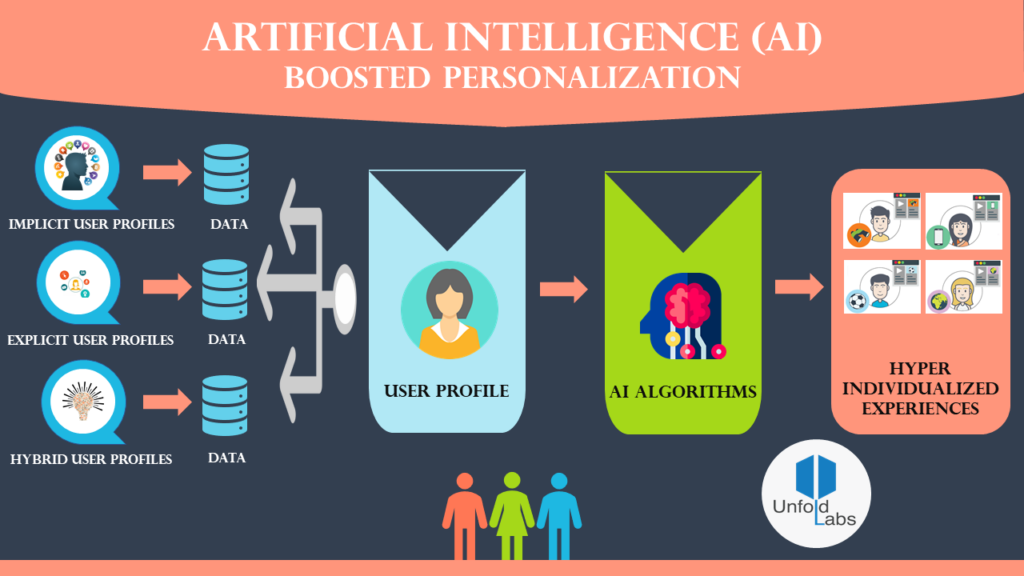 This will great allow you to deliver scalable personalized experiences along with terrific ROI (return on investment) and improved relevancy of marketable content. Take Spotify, for example, where AI-powered personalization can be experienced through a tailored playlist created just for you based on your listening habits.
· Faster Processes via Cleaner Data
One of the greatest beneficiaries of AI's implementation in present times is none other than healthcare and medical support services. Nursing students looking for HND assignment help are quite well aware of how AI is shaping the future of the healthcare industry.
Due to AI's incredible tenacity to consume gigantic chunks of information and deliver meaningful insights, the healthcare industry is reaping incredible benefits, including:
Augmented diagnosis of diseases, for example, PathAI using machine learning techniques to drive faster and more accurate diagnosis of ailments.
Boosting the decision-making process, such as CDSS (Clinical Decision Support Systems) and PCCDS (Patient-Centered Clinical Support Systems), helps doctors take corrective actions.
Collection and analysis of patient data, such as BAM Lab® Smart Bed, that delivers accurate patient data with automated documentation.
Developing medicine & cures, for example, Aladdin Healthcare Technologies and their AIDD (AI-Driven Drug Discovery) platform for commercial use.
· AI and Supply Chain
Much of Supply Chain Management these days deal with finding less costly ways to buy, store, and distribute inventory, which takes a lot of planning and supervision. Accounting for unforeseeable events is almost impossible, and this can dampen the effectiveness of any supply chain resulting in headaches and migraines for managers who simply cannot afford to overspend on resources.
Hence managing the supply chain well is extremely challenging, and the stakes are high plus not to mention rivals that are always ready to tug at your leg and pull you down. In the wake of such a competitive market, AI can jump in and offer you resounding solutions.
Today we already know how RPA (Robotic Process Automation) is aiding the likes of Amazon, Alibaba, and DHL to accomplish automated warehousing. Young learners who opt for dissertation services UK and studying supply chain know for a fact how AI software and RPA together hold the key to unlocking new and better opportunities for the future.
· AIOps & the Future
When it comes to information technology and systems management, analyzing IT operations holds immense value since this is more like an audit of how your IT department is functioning. This is why report data for IT operations can help you identify and spot loopholes within your current system and work towards improving existing shortcomings.
AIOps is short for artificial intelligence for IT operation. This refers to a multilayered technology platform that automates and enhances your IT operations along with finding pitfalls that are hurting your organization. Some of the best AIOps tools include the likes of AppDynamics, Dynatrace, PagerDuty, and Splunk Enterprise, to name a few.
· AI Powered Ecosystem 
AI-powered ecosystems are what businesses and the corporate world can accomplish with the greater implementation of AI across various operations.
The more integrated AI becomes with day-to-day tasks, the more diversified the use cases become, eventually transforming your current business ecosystem powered with the help of AI itself.
From face and speech recognition to enterprise-level cybersecurity, there is a lot that AI can achieve for your venture. However, for a true transformation, a lot of training, time, and capital is surely required. Consider this as the end goal towards a new beginning for business around the globe.
Conclusion
As an ending note, I would just like to say that is neither a complete nor an exhaustive list of how AI can boost your venture's operations and shape the way we do business.
With the passage of time, as technology progresses greater use case of AI will soon emerge, and at that point in time, some ethical usage of AI and its governing policies may also be introduced around the world.
While the future remains uncertain, there is no question that with the release of 5G wireless communication around the planet, the flow of data and communication between interconnected devices will increase tremendously. This will further create the drive for the deployment of AI and machine learning into our everyday lives. That's it for now. Cheers, and all the best for your future endeavors!
Recommended Read:
UPCOMING TRENDS IN DIGITAL MARKETING THAT YOU SHOULD NOT IGNORE THIS 2021
TOP 10 DIGITAL MARKETING SKILLS YOU NEED TO LEARN IN 2021
5 BEST ONLINE DIGITAL MARKETING COURSES IN 2021
General FAQs
How can AI transform your business?
AI can support three important business needs: automating business processes, gaining insight through data analysis, and engaging with customers and employees.
How will artificial intelligence shape the future?
Artificial intelligence is impacting the future of virtually every industry and every human being. Artificial intelligence has acted as the main driver of emerging technologies like big data, robotics and IoT, and it will continue to act as a technological innovator for the foreseeable future.
What is the impact of AI?
Artificial intelligence can dramatically improve the efficiencies of our workplaces and can augment the work humans can do.