Local SEO is crucial for small businesses that operate on a regional level in specific locations. The priority of local SEO ranking services is to appear on search engine results pages (SERPs) in any particular area or location.
Top 5 Ways To Improve local SEO Ranking in 2023 Click To Tweet
Research says that ninety-seven percent of search engine users search online for local information. For instance, it could be looking for a car repair service centre, pizza shop, or salon in a locality or region. Therefore, local business SEO services help you secure a good rank in search engines to gain valuable traffic and potential customers. So, to grow your business and stay relevant in the market, it is high time you optimize your local SEO to generate more leads and conversions.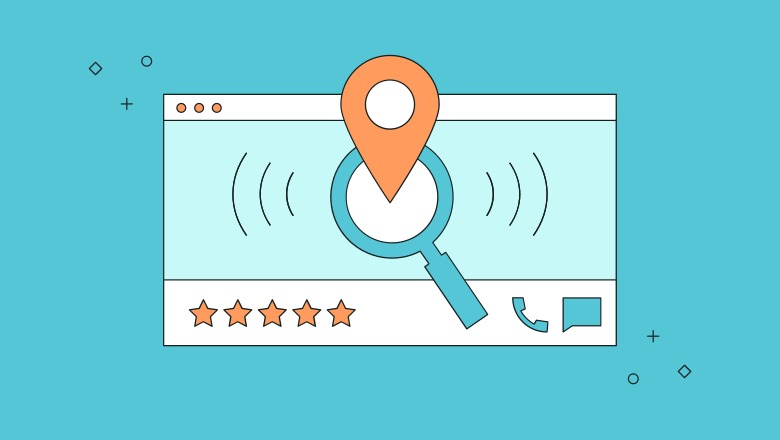 How local SEO marketing agency help to optimize websites for small businesses in 2023? Watch this Video!
1. Optimize your Google Business Profile
Once you create and verify your Google Business Profile (GBP) with the help of your local SEO marketing agency, it becomes your perfect tool to help your business meet Google's needs.
The following are some of the features to add to your GBP-
Include the questions and answers features. The feature will help customers submit questions. Once the question is answered, the information and the engagement will be there for all in the future to see.
Upload details of your products in the GBP product listing. It allows potential customers to view your products on both mobile and desktop search results.
Activate Google Business messages to allow customers to message you directly.
Encourage customers to share online reviews.
In short, keep updating your listing with all new relevant attributes as soon as they are launched by Google.
2. Focus on geo-specific keywords
The local SEO marketing agency will conduct keyword searches until they make an exhaustive list of as many relevant and localized keywords. Simultaneously, also check for the keywords your competitors are targeting.
Combine these two sets to determine the competition level and search volume. Add geo-specific keywords by adding your location to the keywords you want to use. Do not forget to search for variations of the products and services you offer and the different areas you serve.
3. Simulation of local SEO
You may opt to incorporate one of the following parameters-
Include the 'near' parameter in the URL. As soon as a query has been input, SEOs add '&near=cityname into the URL. It will show up in the results if your business is near that location.
Incorporate the 'uule' parameter. Each search query can be attached with a base64. It is the encoded form of a location's 'canonical name'.
Use software that targets GPS coordination. Using an algorithm is an accurate way to geo-target your keywords.
Once the list of the desired keywords has been finalized, start generating the content, targeting keywords specifically with low competition. Next, add them to your HTML tags and anchor text.
4. Check out local marketplaces and forums
If you understand what your audiences are looking for, you must know how local marketplaces and forums work. Make sure you register your business in local directories and forums to hear what your perspective customers are talking about.
Check out platforms like Facebook for marketplaces relevant to your products and location. For instance, if you sell handmade craft products in your store, you will get a fair idea of how much customers are willing to pay for products by seeing what similar items are sold for in your town's Facebook Marketplace.
Similarly, joining forums can help you understand what local customers say about you and your competitors and how likely they are to support local independent businesses.
5. NAP consistency
The correct name, address, and phone number (NAP) of your business should be consistent on every website it is listed. You can oversee your citation by using rank-tracking software. If you find any inconsistencies in your NAP, immediately contact the site owner of that particular domain and ask them to correct it. NAP is an integral part of both the local listing rankings and local organic rankings.
Conclusion
SERPs can make or break a business. Therefore, focus on every aspect of local SEO strategies; if you want your business to do well with local audiences. Make sure you develop a robust local SEO strategy in 2023.
Recommended Read:
MUST-HAVE ONLINE TOOLS FOR DIGITAL MARKETERS IN 2023
HOW AND WHERE TO LEARN SEO IN 2023?
HOW DO COMPANIES USE BTL MARKETING AS A GROWTH TOOL IN 2023?
General FAQs
What is the future of SEO in 2023?
Machine Learning and AI are going to be huge for SEO in 2023. It's already being used in various aspects of SEO, from content optimization to link building and keyword research. Even artificial intelligence content is already being created today.
What is the new strategy of SEO in 2023?
An SEO strategy is the process of organizing a website's content by topic to improve the likelihood of appearing in search results. Essentially, it is the process you follow in order to maximize the opportunity to gain organic traffic from search engines.
Why is local search important in the future?
Local search is an integral part of any SEO strategy targeting customers in a specific region, city, or neighborhood. Simply put, local SEO is where you focus to improve your rankings and visibility in local search results such as Google's Map Pack/Local Pack.