Following a good SEO strategy is an ideal way to promote your business. Using correctly optimized content on your website can make your business known in the marketplace. However, SEO efforts need to be done correctly to ensure proper optimization. It requires that your company keep track of your marketing campaign and SEO practices and follow accepted SEO tips throughout your marketing campaign. 
What Most People Get Wrong About SEO? Click To Tweet
A great way to achieve this is to hire an SEO company to promote your goals and interests by using the right keywords in the right place. Below are some SEO tips to help your marketing efforts avoid mistakes in your SEO strategy. Using the tips will help your marketing plan prevent errors in your SEO and get the most out of your marketing efforts.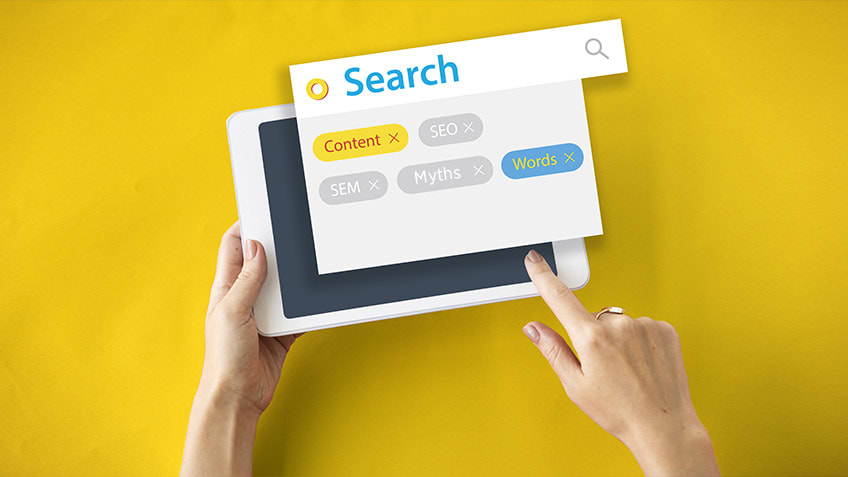 Publishing of poor quality articles
The most common mistake seen on websites is also the most obvious. Grammar, sentence structure, and spelling errors are uncomfortable and reduce the credibility of the site and the entire company.
Discriminatory viewers will notice any of the punctuation marks or misspelled words. No matter how urgent you need to post certain content on your website, no matter how brief that content may appear to you, you must read and reread your content before you hit the publish button.
At the very least, run your article through a spell check to hide common spelling mistakes. Then review each sentence carefully, making sure that the word usage and sentence structure are correct. It will save you any embarrassment in the future if someone else notices the errors and comments on them.
Use a lot of Flash and other scripts on your website.
It is very common, but it's the biggest mistake a beginner SEO can make. Many website operators make every effort to make their websites attractive with a Flash page that is not optimized for search engine crawling.
Since there is little content for the search engine to index your first loading page, the search engine will have no interest in your site and rank your page low. While using Flash can make your website more attractive, you should design your Flash page with some text and graphics that are search engine optimized so that the search engine can read and index your content.
Fill your content with lots of keywords.
Keyword strategy is the fundamental way to get higher SEO results. Still, the truth is that if you put too many keywords in your content, you will find yourself in a difficult position: search engine robots will lower your page rankings if they are your Page is crammed with lots of keywords; Your audience will stop reading your articles because they are of little value to them; What's worse, they will never come back, and your time, efforts will be sucked down the drain.
Ignoring search engine guidelines
Remember to read the guidelines of the major search engines constantly. For example, the search engine giant Google Search is constantly changing its search engine algorithm, and if you do not adhere to the principles laid down there, the ranking of your website will be affected.
You need to read the Search Engine Guidelines carefully and avoid using SEO practices considered harmful or fraudulent, or you will be penalized by the search engine.
Forget about adding ALT tags to your images.
ALT tags have initially been created to describe an image that was difficult or impossible to access due to a poor internet connection. Even though your web connection is much better today, using ALT tags in your images is also helpful as it will improve your SEO results. Ensure to include some keywords in your ALT tags as both humans and search engines can read them.
Ignore algorithm changes
Nowadays, search engines are changing their algorithms to improve the ranking of websites. The idea is to identify scammers who are manipulating the system. In the past five years, Google's algorithms have gone through many significant changes.
As a result, Google is pursuing a different method of ranking websites these days. Hence, if you want great results, be sure to keep track of the latest updates. If you don't have time to read up on this change, we recommend hiring an SEO specialist such as SEO services Bangkok.
Use of irrelevant inbound links
Search engines like the website with lots of inbound links. The links must be relevant to your website. Irrelevant inbound links can decrease your website's page rank. SEO novices usually focus on finding as many inbound links as possible, which is entirely wrong. SEO pros prefer to focus on getting links from high-ranking websites with relevant content.
Some links from high-ranked websites are much better than thousands of links from low-ranked websites. Internal links are also crucial for better rankings. You need to link your blog posts or articles to the top-performing sites and vice versa.
However, make sure that the articles you link to are relevant. Again, please don't overdo it, or you may face punishment. In short, make sure you don't make these mistakes when following SEO techniques.
Not hiring an expert
Search engine optimization takes a lot of time. You also need to understand current trends, algorithm changes, and strategies. Today, many marketers know the basics of search engine optimization.
Therefore, you can optimize your website yourself. However, most of them embark on this adventure without knowing the basics. It is where they end up making grave mistakes. If you don't have the right skills and tools, we recommend hiring a professional such as SEO services Thailand.
Believing in unrealistic promises
If you want to hire a professional, make sure you choose one who uses safe methods. There are no shortcuts when it comes to ranking your website. Remember, you can't fool big search engines like Google into getting better rankings for your desired keywords.
Search engines are ingenious these days. In other words, you should never try to defraud the system, or you could be punished. Therefore, you should hire a provider who makes realistic promises.
Conclusion
Of course, several other SEO mistakes are significant to avoid, but the mistakes described above include the mistakes we've made, the most common. They will have a considerable impact on the success of your blog and your potential rankings.
It doesn't matter if your blog is created for personal or business reasons – if you want to be successful, you need to familiarize yourself with each of the SEO mistakes mentioned above and avoid making them in your posts.
Recommended Read:
UPCOMING TRENDS IN DIGITAL MARKETING THAT YOU SHOULD NOT IGNORE THIS 2021
TOP 10 DIGITAL MARKETING SKILLS YOU NEED TO LEARN IN 2021
5 BEST ONLINE DIGITAL MARKETING COURSES IN 2021
General FAQs
What negatively affects SEO?
Pages with longer load times tend to have higher bounce rates, a lower average time-on-page, and a negative impact on conversions. A slow page speed also means search engines can't crawl as many pages using their allocated crawl budget. In turn, your site index might not be complete.
What are the common on page SEO mistakes?
Only Focusing on On-Site SEO. Overlooking Page Titles & Meta Descriptions. Not Running Regular Website Audits. Leaving Old URL Structures in Place When Redesigning A Site.
What are technical SEO issues?
When we talk about technical SEO, we're referring to updates to a website and/or server that you have immediate control over and which have a direct (or sometimes indirect) impact on your web pages' crawlability, indexation, and ultimately, search rankings.