Shifting to digital marketing should be an easy decision for digital marketers. Although traditional marketing can still be relevant and impactful, promoting a brand through digital marketing is now the norm.
It rings true much more today, as the pandemic that upended our lives also grounded us in our homes most of 2020. Many establishments closed down, and even businesses and essential services needed to have an online presence to keep serving the bulk of the population staying at home.
Findings in the SmartInsights survey, released in the year 2020, said that almost half of the businesses do not have a well-established digital marketing plan. However, the rest of those who did include it have failed to incorporate it into their business plan.
5 Reasons You Should Shift from Traditional to Digital Marketing in the New Normal Click To Tweet
Though nearly 12% of people are already using digital documents in the beginning stages of the plan, these documents will begin to be absorbed into one system over time.
How Traditional Marketing Differs from Digital Marketing
● Medium Used and Audience Familiarity
The manner of delivering a marketing message is the most significant difference between traditional and digital marketing. Traditional marketing uses standard media. It includes print media like magazine or newspaper ads and features, brochures, flyers, posters, billboards, and the like. It also includes broadcast media like TV and radio ad placements, direct mail, and telemarketing.
On the other hand, digital marketing uses websites and social media sites, content marketing, banner ads, PPC (pay-per-click) ads on Google, and video marketing.
Traditional media has proven strategies with high success rates. The general public is also more familiar and accepting of traditional marketing strategies. You can also easily measure the success rate of traditional media through ratings and other metrics.
Whereas in digital marketing, not all age groups are adept in technology or use the same platforms. And since online campaigns and strategies are ever-evolving, add to that the spread of intrusive and spammy ads, not all audiences fully respond to online marketing promotions.
● Cost
Traditional marketing campaigns do not come in cheap. A 30-second TV or radio ad placement alone costs a lot, especially if you want it shown on primetime hours. Meanwhile, the most significant benefit of digital marketing over traditional marketing is the reduced cost of brand building.
For instance, marketers can choose to boost social media posts initially, which costs way lower than placing a TV, radio, or print ad. The audience reach is also more widespread. You can target audiences both in your locality and globally, at almost a fraction of the cost of traditional ads.
Marketing costs are reduced by approximately 61% when done with digital marketing platforms. Search engine-friendly and website optimization mean being presentable is critical to gaining a lot of revenue and attracting new visitors.
However, we see many traditional marketing mediums using modern digital platforms simultaneously, which cuts costs. For example, you can now place digital billboard ads programmed and controlled remotely.
The initial infrastructure costs, repairs, and replacements may be expensive. Still, once it is in place, you can show digital billboards ads continuously, change the ads with less fuss, and easily remove ads that are not converting. You cannot just do that in traditional marketing.
● Reach, Communication, and Feedback
There is a big difference when it comes to communication between traditional and digital marketing. In traditional marketing, communication is usually one way. Customers and clients are unable to respond directly to the advertisement. Moreover, usually, one product or company targets a vast number of people. Digital marketing, on the other hand, uses a multi-directional strategy in which the company directly communicates with consumers and partners in an individual interaction.
One more advantage of digital marketing over traditional marketing is the quick response and even instant feedback from its target market. Since it's easier for people to respond and engage with campaigns, metrics can be easily gathered, even minute by minute.
However, traditional marketing still plays a vital role in people's lives. Even if it's traditional, it can give a refreshing take on marketing campaigns, especially with the need for people to disconnect from the digital world now and then.
Traditional marketing strategies are also more tangible so that they can hit closer to home with the audiences. For example, the difference between flipping through actual pages of a magazine, and the tactile encounter with the ad or feature you place, still beats digital ads any day. Radio and TV ads are more immersive as well because you can see and hear them.
It is why adding videos to your content is very important when it comes to digital marketing. It brings sensory experience into online campaigns, increases engagements, and boosts the conversion rate of that particular campaign. When you engage the audience's senses, they remember your ad campaign more, even several years down the road. Subconsciously, you people connect to your brand and keep your campaign at the forefront of your audience's mind.
Digital marketing can also replicate the effect that traditional marketing has on its audience. It can produce more engaging content that appeals to emotions and prioritizes engagement.
One of User Experience (UX) trends and UI (User Interface)designs include Custom 3D/realistic graphics and animations, realistic textures, data visualizations, and authentic representation, among many others. These designs attempt to heighten a viewer's encounter with the imagery of the campaign. Here is an example below: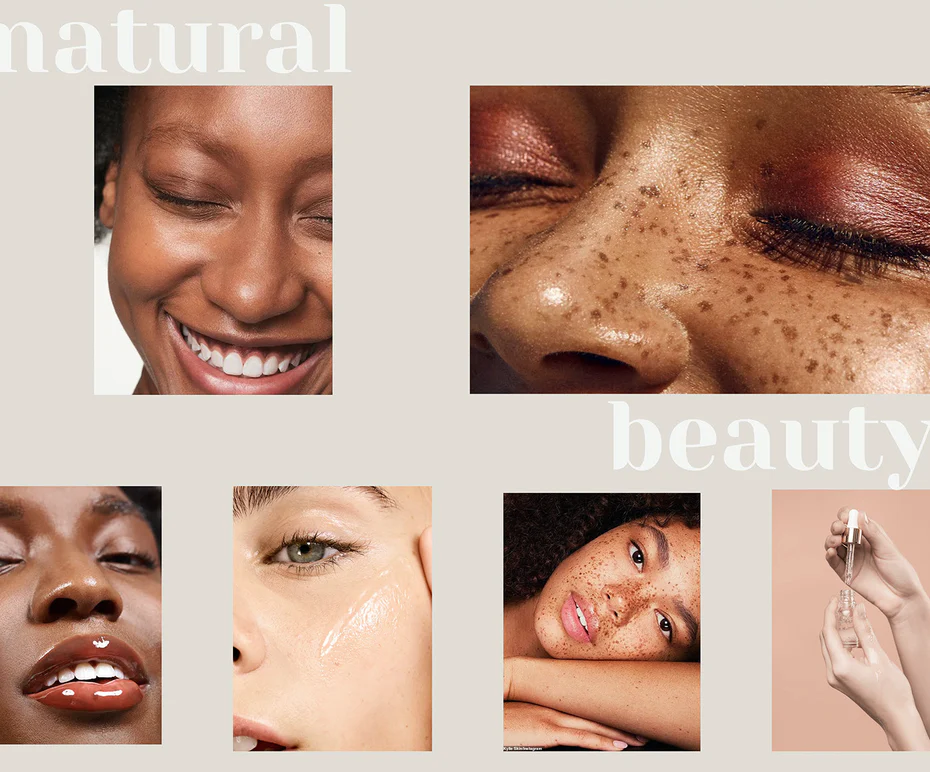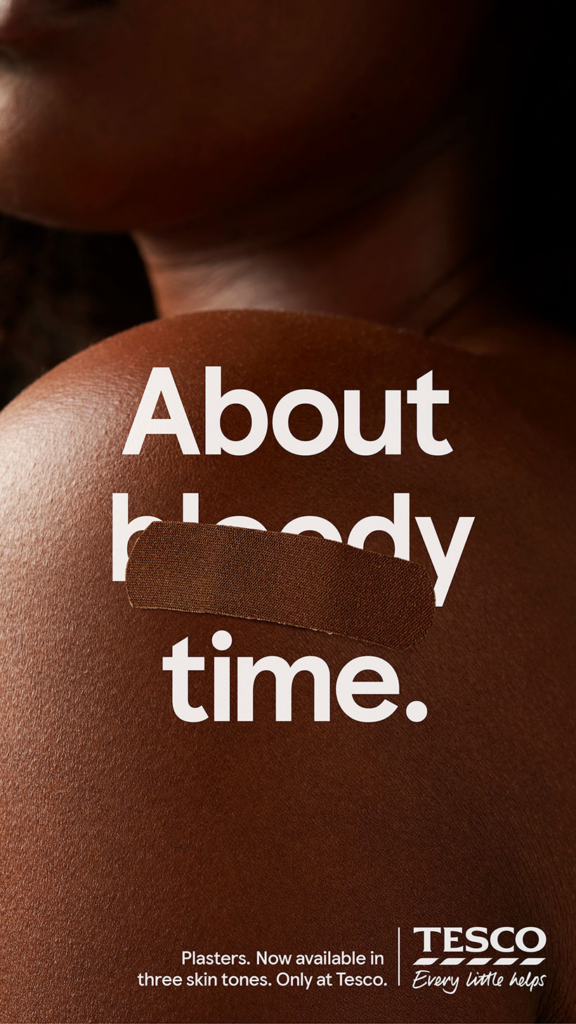 ● Personalization
In the same way, digital marketing is just as crucial as traditional, if not even more so. It uses every touchpoint of your daily use of the internet to reach you. As I mentioned above, it involves a multi-directional strategy that aims for personal engagement with consumers.
If you are google searching for recipe ideas, you will probably see personalized ads relevant to your search. Moreover, using the internet for several hours each day is a normal part of most people's day-to-day life. Currently, there are 4.66 million internet users of the internet, at a 59.5% penetration with the entire global population. Digital marketing just uses this to its advantage by cleverly weaving in marketing communications into every digital channel.
● Platform Restrictions
One slight advantage of digital marketing over traditional marketing is lesser restrictions on all platforms. However, this is also changing rapidly as governments demand more significant data privacy and security restrictions.
As a result, search engines and social media platforms continue to improve their policies, data collection transparency, and advertising.
For instance, major social media sites like Facebook and Instagram have skeletal teams manning over problems and issues. It is why Facebook and Instagram Advertising takes time to be approved. In addition, Facebook is now banning ads for "global topics," like the pandemic, racism, and political issues.
The goal is to prevent inciting mass hysteria, social engineering or manipulation, and altering user behavior drastically. Web and social media platforms are careful not to disseminate inaccurate data, distorted, incomplete, or outdated information.
But even considering all that, it is still easier to post ads and release campaigns through digital marketing. Since traditional marketing has been here for a while, rules on ad restrictions, censorship, and the like are already well in place. These are not just mere rules as well. Laws have been passed to govern over media and advertising, and so violators may suffer punishments more than just their website being taken down for a day or week. Lawsuits against violators also cost time, money, and reputation.
But as I mentioned, the digital marketing arena is rapidly shifting as governments take active roles in governing digital media and protecting their citizens' rights, privileges, and identities online.
● Popularity
Because of the time we live in, it is not surprising that digital marketing is taking over traditional marketing in terms of popularity. For instance, the ever-increasing social media trend further catapults social media marketing as one of the digital marketers' premiere strategies.
The amount of screen time active users have is also increasing. Everybody wants to keep in touch with his or her friends and acquaintances. The increase in the need for social media sites also skyrocketed amid the pandemic. Digital marketing companies and freelancers are in demand with businesses that need someone to manage their social media pages.
Sponsored advertising is also a staple now in social media marketing. In addition, there are more mobile users than desktop users. It continues to drive the popularity of social media, which is easily consumed and enjoyed better through mobile devices. All this continues to push the popularity of digital marketing over traditional marketing.
Conclusion: More Businesses Are Moving Online and Relying on Digital Marketing
As businesses continue moving online or starting online, more digital marketing becomes a need for digital marketers and business owners alike. Not only has the digital footprint increased drastically, but even the demand for it has increased dramatically.
Conventional companies, such as small businesses that also depend on selling by foot traffic, word of mouth, or conventional advertising, now must focus on the internet as a significant source of their success is limited by the small customers or prospects. Now is an excellent time to establish brand awareness through digital marketing. It can save businesses in the new normal. It can help bring continuous lead generation, conversion, and growth in the midst of changing and challenging times.
Recommended Read:
UPCOMING TRENDS IN DIGITAL MARKETING THAT YOU SHOULD NOT IGNORE THIS 2021
TOP 10 DIGITAL MARKETING SKILLS YOU NEED TO LEARN IN 2021
5 BEST ONLINE DIGITAL MARKETING COURSES IN 2021
General FAQs
Will digital marketing replace traditional marketing?
Given the growth in technology, at one point digital marketing will replace traditional marketing. Although at this particular time, they work to supplement one another. While the world is becoming more interconnected, ways of targeting clients are also becoming more pronounced.
Why are companies shifting from traditional to digital marketing?
Through strategically designed websites, optimization, content creation, SEO, and digital campaigns – companies are seeing improvements to their bottom lines. With lower costs per lead and higher conversion rates, ROI from a successful digital strategy can greatly exceed the ROI of traditional advertising.
What is difference between digital marketing and traditional marketing?
The main difference between digital and traditional marketing is the medium through which an audience encounters a marketing message. While traditional marketing uses traditional media like magazines and newspapers, digital marketing uses digital media, such as social media or websites.