Have you heard someone calling themselves "Nike guy" or "Apple people" and wondered what's the reason behind such weird terminology?
Well, this is what brand awareness can do for an organization – embed itself to the buying habits and lifestyle of a consumer. Thus, they don't have to think twice before converting into a loyal customer of the said brand.
5 Tips To Do Brand Awareness Through Content Marketing in 2022 Click To Tweet
Now, here's a question – how do you boost your brand awareness and become an influential marketing tycoon? Well, in this aspect, you can opt for two different procedures.
Digital marketing, and
Content marketing.
In this article, we'll focus on the second process only and discover how it can improve your overall brand awareness. But, before that, let's learn a little about our titular topic first.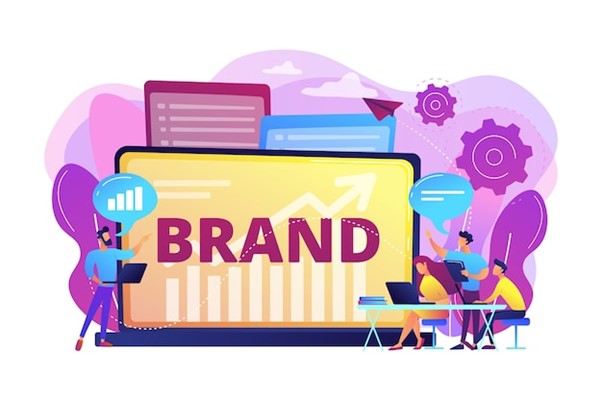 What Is Brand Awareness, Though?
Yes yes, we'll tell you about how you can improve your brand awareness through content marketing. But, first, let us address the elephant in the room first.
What is brand awareness?
The aforesaid term refers to a level at which your consumer base is familiar with your brand and the services you offer.
An organization with high brand awareness can generate more sales, acquire new marketing prospects quickly, and much more. In addition, it can foster trust amongst the audience and create a sense of association with you. This, in turn, may help you customer retention.
Content Marketing And Brand Awareness – The Catch!
Branding has become extremely important in today's world of digital marketing. And, if you are not quick to grab the opportunities, you may fail to improve your audience base. So, let's learn about how you can boost your brand awareness through content marketing.
Tip – 1: Research Your Market
Before you start writing, you have to determine your target audience and try to find the type of content they love the most.
For example, if they're more into a how-to guide, we'll ask you to write them first.
Or, if they're all about finding the right information, then make sure to work on that. Just add a line or two about your company at the end, and you'll be fine.
Tip – 2: Learn About Your Brand's Selling Proposition
If you want to stand out in the market, you'll need to bring out a selling proposition in front of your audience. And, only content marketing can help you with that.
For instance, using an USP like "X company offers video marketing services" isn't good enough. Instead, you can try something like, "X organization's marketing approach can help a brand grow with precision, scale, and confidence."
This is the peak of direct marketing.
Tip – 3: Use The Right Keywords
Whenever a question appears in our mind, we tend to search the same on Google in our own way. Now, it'll be your job to do proper research on your audience and check what kind of phrases they're using for their purpose.
Once you find a few, make sure to create a list of them and include them in your content page properly. And, keep in mind, you're not supposed to add them forcefully. This will lead the search engine to believe that you've written them mistakenly and it'll lower your ranking.
Also, if you've a local business, try localizing your keywords a little as well. It'll help you to improve your local SEO and aid people in finding you out more efficiently.
Tip – 4: Do Guest Posting
Only writing on your website early wouldn't be too helpful for your popularity. If you want to drive more traffic to your website, you'll need to do guest posting as well.
In this aspect, you'll need to find another website, which focuses on the same niche as you, and write articles for them. Yes, they may not provide you money or something as such, but you'll get a valuable backlink from them.
This, in turn, will boost the domain authority of your website and increase your chance of ranking much higher than usual. Furthermore, if your content was engaging and informative enough, the readers may also think about visiting your website.
Tip – 5: Tell A Well-Constructed Narrative
Whether you believe it or not, storytelling can be an incredibly-powerful promotional tactic, only if you can pull it off perfectly.
Why is it so effective, though?
Well, a story gives your readers something to latch onto. And, the more they can relate, the more trust they'll put into you and your brand.
But, what should your story be about?
Anything, really – as long as it's true and relatable. For instance, at the beginning, you can try telling about how your journey as an entrepreneur started and the struggles you faced.
And, then, you may tell how you survived and become a tycoon in the business world. It's a fun experience to share and read about as well.
The Bottom Line
So, that's going to be all for this article. Hopefully, we could offer as much information as possible through the blog. Nonetheless, if you still have any queries regarding anything, don't forget to comment below. We'll try our best to help you out!
Recommended Read:
TOP 6 DIGITAL MARKETING COURSES THAT WILL PREPARE YOU FOR A SUCCESSFUL CAREER IN 2022
5 BEST SOCIAL MEDIA ANALYTICS TOOLS FOR MARKETERS IN 2022
AMAZING TRICKS TO INCREASE SUBSCRIBERS AND VIEWS ON YOUTUBE IN 2022
General FAQs
How does content marketing create brand awareness?
Rather than selling your products, content marketing for brand awareness focuses on selling your values as a business. Branded content is where you can share all the details about your company and why consumers should choose to purchase from you.
How do brands use content marketing?
Content brand marketing is directly linked with a brand. Its primary purpose is to build brand awareness and a rapport with potential customers. Content brand marketing is not necessarily a promotion of a specific product.
What are the different types of brand awareness?
There are mainly three types of Brand Awareness – brand recall, brand recognition, brand dominance.