You must be wondering who nano influencers are? They are just like a "guy next door", basically Instagram users who have followers between 1000 and 5000.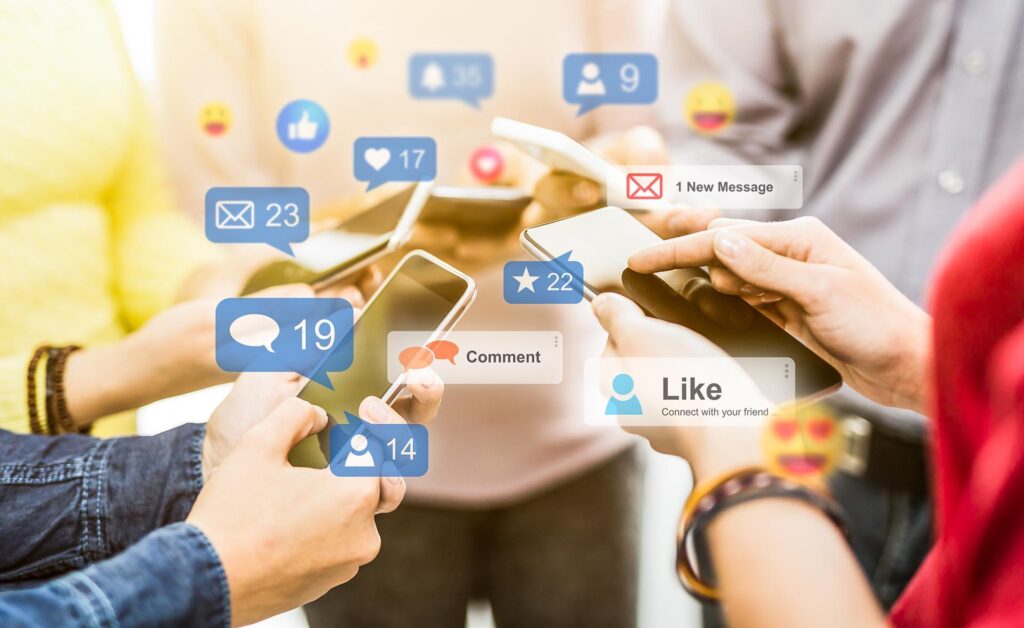 Picture Courtesy: https://amplifiers.angelbroking.com/
They believe that if someone has a big number of followers, there is an actual influence on people. Little do they know that sometimes a word from small influencers can have an even bigger impact on the audience than someone who has hundreds of thousands of followers. It may sound weird or surprising to you but the trend of collaborating with nano influencers is growing because of the exact same reason. Yes, their high impact on the audience. A number of influencer management agencies have exponentially collaborated with a number of nano influencers.
5 Ways to Collaborate with Instagram Nano-Influencers Click To Tweet
Neither they have a very glamorous or polished account, nor posed pictures which are retouched with dozens of filters. But they do have a dedicated and loyal following base that will help you in a number of ways.
Unlike most other influencers, followers of nano influencers look up to them as peers and hence are more likely to be influenced when these influencers endorse them. The constant engagement with the followers builds up the credibility of the endorsements.
A lot of social media-based marketing has been overtaken by influencer marketing and is now spread across multiple mediums.
Confluencr, influencer marketing agencies have made their way through to connect any brand/company with influencers who can market them through influencer marketing campaigns.
As of 2020, influencer marketing as an industry is valued at more than $10 billion, and it is expected to keep rising.
Working with this group of creators has plenty of benefits. So, now let's look at the `Why' you should be working with Nano-Influencers.
Close Relationship with its Audience
Nano Influencers have a very strong connection with their audience. Nano-Influencers have established an intimate and engaging connection with their audience. They have also established a one on one communication and good dialogue, that makes their relationship more personal. Nano-influencers don't just give away catchphrases but instead, they provide quite meaningful answers and usually answer almost all the comments or sometimes even ask a question in return in order to understand their audience/followers better.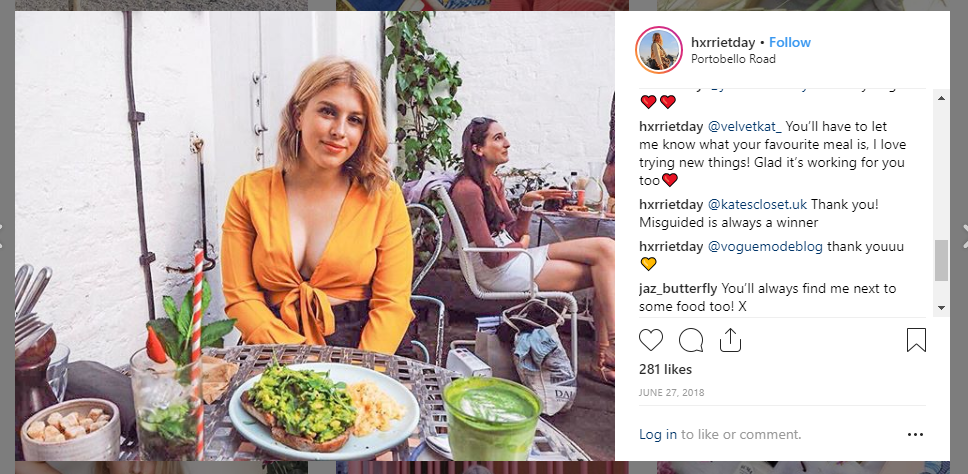 Source: Instagram account @hxrrietday
They love to interact with their audience using the comments section as a medium of direct communication based on individual topics subject to the post.
Engagement Rate is Much Higher
State of Influencer Marketing by Hype Auditor says the engagement rate of nano-Influencers is almost twice as high as compared to other influencer groups.
The engagement rate has an immense impact on the reach of the post. The higher the rate of engagement the more the followers are likely to see sponsored posts. Since they have higher reachability the cost per impression and engagement would be reduced by a margin.
The Audience finds Nano-Influencers more Trustworthy
A Nano-influencer is a friend to almost all of the following bases. As much as you'd agree on the fact that you trust your friends more than anyone else, and there's nothing better if they suggest or perhaps recommend a product to you, you're more likely to buy and use that product.
Research has found out that whenever people are making decisions about small investments of money, efforts, or time (perhaps a restaurant, travel service, retail) they are more likely to trust the opinions of their friends.
Therefore, these influencers are quite careful and choosy as if to which brands they should or shouldn't choose so that they can maintain trust and not disappoint their audience/followers. You can use this trust to your advantage since your product will get an endorsement from the followers because of trust towards the influencer that has been established by the Influencer you are going to collaborate with.
Nano-Influencers are more Relevant for your Brand
The use of nano-influencers allows brands to reach different segments and better position their products, most of them tend to make their content more niche and category-specific.
By targeting the right creators along with preparing original content, you can make your advertisements stand out and relevant to each of these segments. In fact, since the audience reacts and nano-influencers can also predict potential feedback, therefore it's an amazing way to test your product or services in a new niche.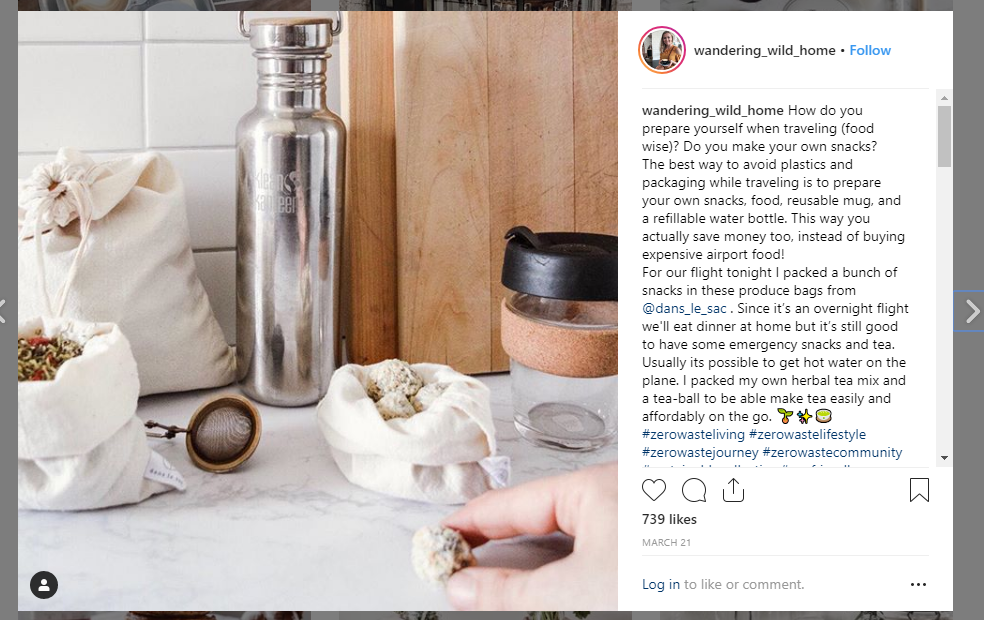 Source: Instagram account @wandering_wild_home
Possibly there is a whole milky way out there where you can create new demand and set up a new market space.
Nano-Influencers are more Cost-Effective
Nano-influencers don't demand much from brands and are content to talk about you in exchange for your product or service. Small influencers who prefer monetary compensations are hardly any. The advertisement posts that you will find on nano influencers accounts, most of them will be marked as gifted collaboration.
One more financial perk is that you can likewise utilize the substance produced by nano-influencers on your own web-based media or site to make it look better however ensure that you notice this in the agreement previously.
Nano-influencers are probably the best for start-ups and small businesses.
Now you would want to know the ways you can collaborate with the "guy next door" I mean nano – influencers. So, let's get started with it.
1. Send your Products for the Review
As per 37% of advertisers, their first concern is brand mindfulness. So, no doubt that most companies prefer working with influential individuals to enter a community of loyal followers which is already established and spread the word about their product and reach their desired target audience fast.
On the other hand, when we talk about nano influencers, they aren't spoiled with brand deals, so they are actually happy and excited to review your product to get it for free. For you, it's a cost-effective opportunity to get feedback from the customers and user-generated content. You can research your target audience as well, as you can keep a track on the comment section to see what other people say about your brand and your product.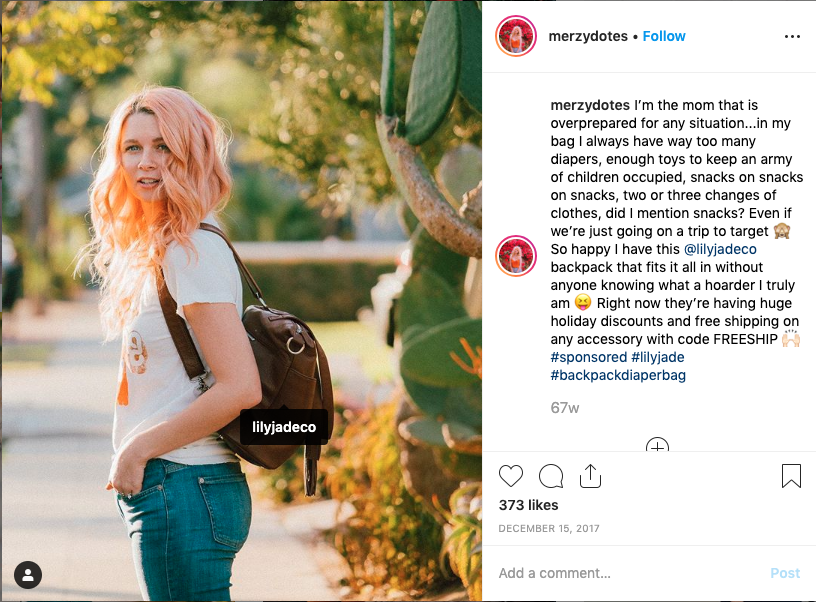 Source: Instagram account @merzydotes
2. Welcome a Person to be a Brand Ambassador
In this modern era of paid ads and sponsored posts, customers don't trust overly polished brand posts. Therefore, to affect consumer buying behavior in an authentic way more and more brands integrate brand ambassadors into their marketing strategies.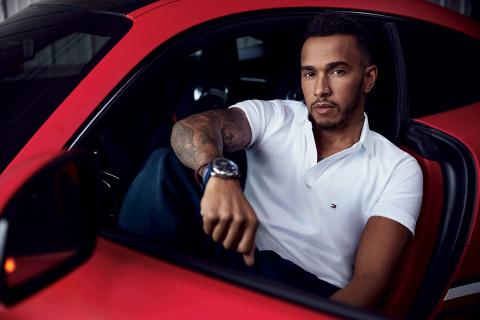 Source: www.businesswire.com
The previous year, Tommy Hilfiger collaborated with a popular Formula One driver, Lewis Hamilton, to launch a new collection and promote it on his Instagram. The results out of this collaboration were great, but if you're not one of the world's most well-known brands, you may have trouble working with celebrities. Thus, in this case, you can run to nano-influencers who still influence their loyal and engaged following.
3. Share Coupons and Discounts
It's quite evident that modern consumers prefer buying things that are on sale. Statista says that 93% of consumers use coupon codes and discounts at least once in a year. This clearly shows that shoppers are looking for exclusive offers to save their money and the brands do encourage their potential consumers into buying their product making use of the coupon and discount codes.
You don't necessarily have to have a solid following in order to make the most out of your respective discount campaign – you can also work with Nano-influencers in order to spread the word about your promo amongst the Influencer's following.
2020 has become an ideal time for bloggers to make good money out of Social media platforms like Instagram. So, when you choose to collaborate with a Nano-Influencer in order to promote your discount schemes with their following, you also give them an opportunity to increase their user engagement which will definitely have a positive effect on growth.
4. Become a Giveaway Sponsor
Who doesn't love free stuff? Social media giveaways have always been extremely popular among users, so no wonder that brands and influencers both organize contests to interact with their followers. Instagram giveaways have become a powerful tool to increase engagement and trust, over the last few years.
Being a giveaway sponsor is a proven way to establish a connection and get business results if you want to secure a collaboration opportunity with a nano influencer.
Being a sponsor is a great way to provide nano-influencers with free stuff to give away, as they don't have much budget to offer expensive presents for their giveaway participants. They will never forget you if you help nano influencers grow. Thus, it's a great opportunity for brands to establish long-term relationships with influencers who can become partners with them.

This is what Paris Box did: #BoxofHappiness
Paris Box worked with multiple lifestyle YouTubers to build a loyal audience through content every month on the same channels. With new products and themes every month the influencers also had new content to share about the same brand every month.

5. Generate User-Generated Content
Here's a fact, Customers find user-generated content almost 9.8 times more effective as compared to the branded content whenever they are making a purchase decision.
User-generated content's popularity is growing day by day. These days the modern customers desire social proof that your product is worth buying or not and hence they pay a lot of attention to the number of real customers who have bought your product. Collaborating with Nano Influencers can help you create a loyal customer base that can act as UGC i.e User Generated Content for you unless you already have one.
This is what Pinaaz did: #GirlsOfPinaaz
Pinaaz zeroed in on micro lifestyle influencers who had an authentic relationship with their followers. Content created by them was used throughout the buying journey to amplify the conversion rates as well.
Final Words
So, the bottom line is that in 2020 it is not necessary that we are supposed to be associated with high-profile names and work with world-known celebrities in order to reach your target audience on social media platforms. Digital marketing with Nano-Influencers is taking the world by storm. Since they have such a personal connection with their following it's not at all surprising that small and big brands are turning to these Nano-Influencers to get the best business results.
Recommended Read:
BEST LINK BUILDING TECHNIQUES FOR NEWBIE BLOGGERS
COST OF BUILDING A WEBSITE IN 2021: A SHORT GUIDE
20 CREATIVE WEB DESIGN TOOLS TO CREATE STUNNING WEBSITES
General FAQs
How much money do influencers make on Instagram?
Instagram influencers with under 10,000 followers can make, on average, $88.00 per post. Those with under 100,000 followers average $200.00 per post, but these numbers often vary account to account. Most accounts at this level are instead, gifted with free products or discounts for posting.
How does influencer make money?
Sponsored social media posts are one of the most popular ways for influencers to make money on social media. It's when brands or marketers pay you to promote a certain brand or product in a social media post.
How can I increase my followers in Instagram?
1. Optimize your Instagram account.
2. Keep a consistent content calendar.
3. Schedule Instagram posts in advance.
4. Get partners and brand advocates to post your content.
5. Avoid fake Instagram followers.
6. Showcase your Instagram everywhere.
7. Post content followers want.
8. Get the conversation started.