Instagram is the center of activity for today's business profiles. Currently, it holds 800 million active business accounts. Using Instagram for markets is considered a mandatory marketing strategy to shine in their business world. You can spot that everybody enters Instagram to obtain brand exposure and to enhance their sales count. So you have to be innovative and try different strategy methods to beat your competitor and stand out from the crowd.
How to create a successful Instagram marketing strategy: 9 steps to follow Click To Tweet
Here, you are going to look after nine steps to create a successful Instagram marketing strategy.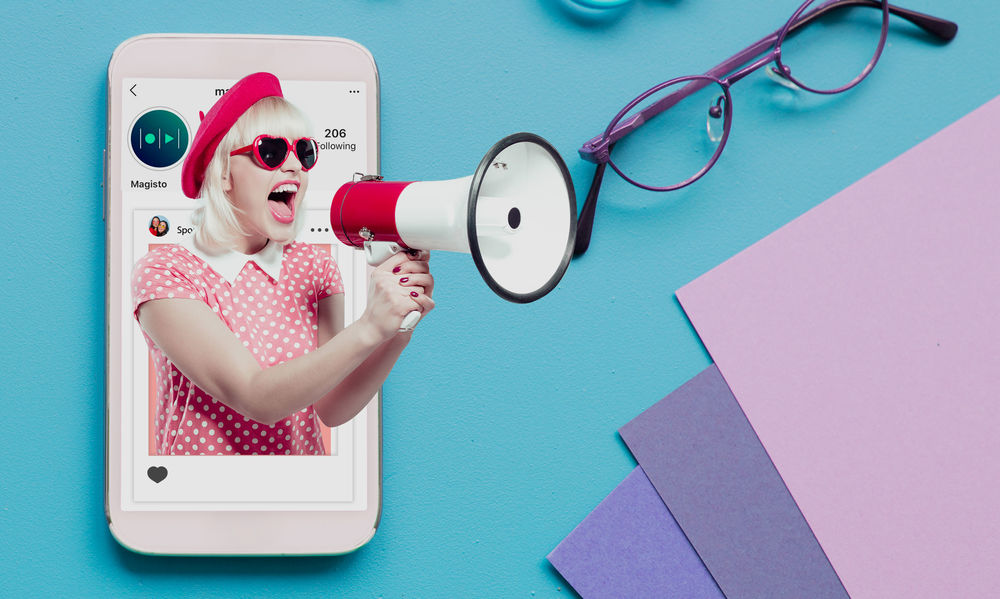 Let's begin,
1. Target Your Audience
Find your audience first, have a clear-cut mind when you are finding your people. Make sure they are interested in your industry, active on their account. Raise Instagram audiences to accomplish your first strategy. Once you gather an audience on Instagram, next take a survey about them. For instance, find how many of them are women or under the particular age group. Make a report of their demographics like gender, age group, location, their preference. With these beneficial details, you can construct content according to the audience's comfort.
After exploring your audience's details, observe their behavior on Instagram to know them better. For instance,
Notice what type of hashtags they were practicing
Which location they spend the most time on Instagram
Other than your profile, what brand do they focus on?
Accounts the following
This type of informative data is the most significant one before you jump on to the next strategy. Besides, it's not a big task; it helps you a lot to improvise your account.
2. Fix And Focus On Your Goals
The first and foremost step is to determine your objective or goal on Instagram. Think to yourself, what really you want to achieve on Instagram?. Like building brand awareness, expanding your followers, constructing engagement, and increasing your sales; your list will go on. Your desire may be many, but fix specific goals that are most important for your mind and business growth. Once you set your objective, then focus on it, and plan your strategy method relying on it. Fixing your goal will make it easy for you to proceed with your further actions.
3. Have a Look At Competitors Profile
If you want to improvise your marketing strategy, monitor your competitor's accounts. Track, well-versed, and successfully running a business account belongs to your industry. Observe their actions, what are the methods they are doing to heighten their business. When you spot that your followers are following your competitor's profile. Then check the following information from your opposite profile,
Competitors engagement and connection rate
How they are interacting with their followers
Their followers question towards them
Hashtags they using
What type of content they publish often
Their call to action
Reporting this evidence will help you to be updated yourself and explore what type of process works for you. You can take your competitors' accounts as your inspiration, try to work like them. It does not mean that you should copy them exactly. But at the same time, you can learn from them; that way, you can see your progress. So that you will know how to market on Instagram even better from before.
4. Construct Your Content
Here the real work starts; posting your account's content is the essential stuff under your marketing strategy. You have to keep on thinking about which type of content should post to engage your audience or promote your brand. Make sure that you know when is the best time to post on Instagram as this will be the key to targeting the right audience for your marketing strategy. There are many types of content you can create. 
You have many choices like
Posting Photos: If you plan to post a photo, confirm your photo has high quality without any flaws. And it must be mesmerizing, and spend time designing your photos, for instance, background theme, color. If you are posting your brand or product photo, then add watermark text about your brand or company name.
Video Content: Same rules will follow on video too, make sure it's captivating. Upload with the proper editing process. It holds a greater connection than other content.
User-Generated Content: It is an effortless process, but worthful
Instagram Stories: If you want the greatest attention, post more stories. Because it helps to create attractive content. Brands new to Instagram can post excellent stories related to their products to make them famous with less effort. After posting stories, they could buy Snaphappen Instagram story views to boost brand popularity within a short span of time.
Host Contest, Giveaway: Posting this type of content will increase engagement and bond with your followers
Influencer Marketing: If you want to make your brand Instagram-famous and attain more visibility, influencer marketing is the best choice.
Behind-The-Scenes: You can use this stage to show off your company cultures, give more details about your business in real-time.
Above all, you may have your own idea or theme about how to create content based on your product, right!. For instance, if you run an online boutique, you know how to cover your audience. Here your product picture is the only focused part. So try to create content with your product but in a different style.
Whatever content you upload, it doesn't matter, but make sure your feed is filled with interest and indirectly promote your business.
5. Create Your Content Timetable
Content methods and content timetables are entangled together. It helps to find what content you posted before and how frequently it should be posted. Show you next which content has to upload. Consistency and activeness is the king for constant engagement and arresting people's sight. So it assists you to post frequently with equal intervals of time. At the same time, you will not repeat the same time content in a week. The Instagram algorithm will consider more if you don't post the same content in one week. If you want to avoid stress and hurry berry in your work, plan your post in advance. At Least for one month, schedule your post. Check whether there is any occasion in that particular month, create content according to that. Planning will help you to concentrate on constructing captivating content.
6. Interact With Your Followers
To build a genuine and robust community, try to create good relationships with your followers. To achieve this first step is interacting with your follower action for your account. For instance, if they comment on your post, try to reply to the back. At Least like their comments. Besides, if they ask questions in the comment section, answer their question unless it's not important or unwanted. Responds to their question, in Dm chat. Respect their time and appreciate them for being with you. You can celebrate an anniversary function or goal you have attained with your followers.
7. Focus On Caption Part
While creating a caption to your post. Make sure it's not too long; it must be short and sweet. It must be related to the post and informative. Along with that, add hashtags; remember, don't add too many hashtags. Every hashtag must be relevant and connect.
8. Introduce Your Brand Guidelines
Create separate Guidelines or rules for your brand or product. Like what type of content you must use, how often you must post, kind of hashtags you use. Every action you perform fixes individual guidelines for each stuff.
9. Monitor Your Performance
On Instagram, to know your mistakes or to improve your progress, you have to monitor your performance. With the help of Instagram insight, you can see your engagement rate of a particular post, impression, likes, comments received for the post. Through these figures, you can decide whether your content is working or not. You can make changes in your content to correct your mistakes.
Wrapping Up
We believed that our nine steps would assist you in developing your business right path.
Recommended Read:
HOW TO SET UP A WEBSITE FOR BUSINESS?
5 BEST ONLINE DIGITAL MARKETING COURSES IN 2021
SEO V. PPC: WHAT'S THE DIFFERENCE?
General FAQs
How does instagram work for marketing?
Turn your posts into sponsored ads to reach target audiences that may not be following you yet. One post might just have them hooked. Use Instagram Stories to post behind-the-scenes photos or videos. Followers will appreciate the insider posts, which builds your relationship with customers.
Is Instagram an effective marketing tool?
With over 800 million unique monthly users on Instagram, marketing on the platform is absolutely worth it. Not only does this give your brand an additional channel to use when interacting with your audience, but many have also found success with direct purchases through the platform.
What is a good Instagram strategy?
Stories are a key part of a good Instagram marketing strategy. Instagram Stories disappear after just 24 hours. Use a consistent brand identity: Like your Instagram feed, your Stories should align with your brand voice and aesthetic.