Reposting on Instagram Rules: Build Brand Community on Instagram Legally
A business or brand utilizes social media platforms like Instagram for a varied scope of objectives. It has become an essential social networking platform for brands to share their new products or to get the word out about sales blast. Brands effortlessly get to engage with their respective customers with the usage of videos and images.
How Reposting on Instagram Can Build Your Brand? Click To Tweet
Every brand or business invests a lot of its energy in generating original content to share among its audiences. However, have you ever given it a thought that reposting user-generated content on Instagram can also provide you with the same positive outcomes? A well-planned Instagram repost can do just as much to fabricate your brand as your content, possibly more.
Benefits of Reposting on Instagram
The user engagement rate at Instagram is 10 times higher than Facebook, which is why several brands use Instagram to market their brand. User-generated content is vital to generate trust among users. Consumers get influenced by seeing user-generated content on a brand's website or social channels which as a result will leverage their buying choices.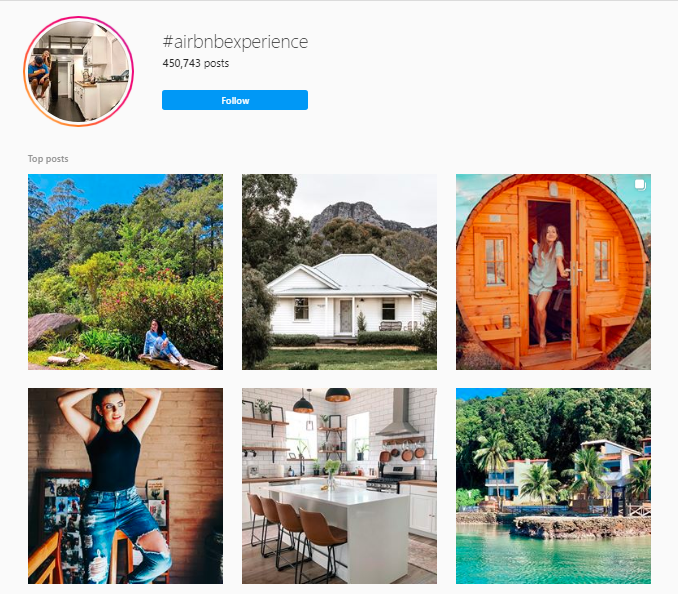 The purchasing decision of a consumer is based on what other buyers say about the product or brand. Thus in today's time, posting your brand content is not enough. Reposting on Instagram has become an integral part of any brand's marketing strategy as consumers truly appreciate the reliability and authenticity that brands put towards them.
Apart from this, reposting UGC on Instagram will also exhibit your brand value and loyalty. This will leave an exceptional influence on the audience. This, as a result, will help you to grow your existing followers and brand community.
Legal Rules of Reposting on Instagram
Rule 1- Get Informed on Legalities to Repost User-Generated content Instagram
If you wish to repost the UGC on Instagram then pull up your socks and get your team informed. Let the brand know about all the responsibilities and legal issues that are required for reposting UGC on Instagram.
Ownership rights are the main concern for reposting user-generated content. The original creator of the video or photo owns the copyright, this implies that they reserve the right to any advantage or revenue created by that piece of content.
Apart from that a brand or business reuses the content without the permission of the original content creator and also making sales or earning revenues from the content, then the brand can involve themselves in legal issues. As they do not acquire rightful permission from the creator to use the content.
And keeping in mind that the majority of the creators feel glad to hear the brand would like to repost their content. Therefore, it is crucial to know how you can use user-generated content on your Instagram account, while still being fair to the individuals posting about your brand.
Rule 2- Ask for Permission
It is crucial to have users' permission or consent before reposting the content to Instagram. This is considered to be the most important rule while reposting UGC. There are different ways to ask for users' permission.
One of the most common ways of acquiring permission from the content creator is by direct messaging to the user and obtaining explicit permission to repost the content.
Another way of obtaining permission is by using social media rights management, which is also the perfect and most secure way. After acquiring permission from the user, it becomes easier to legally repost on Instagram without any implications.
Rule 3- Accurately Give Credit to the Original Creator
Instagram is all about building community and sharing experiences. Therefore, another significant step to legally repost user-generated content is by accurately crediting the original content owner. This, as a result, will shout out to the original creator and also helps your community to discover more creators on Instagram.
You can simply do this by tagging your creator in the photo, this, as a result, will notify the creator about your post. Also, it will appear on their "tagged" posts on their profile and help to grow more connections. Next, you are required to credit the creator in your caption, using their name or account handle.
Rule 4- Reposting on Instagram Stories
There is another way of legally posting user-generated content via Instagram stories. All you require to do is to ask for permission while sharing the user-generated content in your stories. Also, you should tag the user and share the brand hashtag. Sharing an original content post has a greater impact on the audiences than a reshaped or repurposed content.
Over to You
Now that you have gathered a great knowledge in several ways to repost content on Instagram. So what are you waiting for? Give it your best shot and look at what works best for your brand.
Thank your audience for permitting to regram the content on Instagram, which is also a valuable way to exhibit your business. Thus, it is essential to take the necessary steps and follow the Instagram rules for reposting.
Recommended Read:
7 WAYS TO IMPROVE YOUR SOCIAL MEDIA CHANNELS
WHY YOU NEED TO FOCUS ON SOCIAL MEDIA MARKETING?
20 CREATIVE WEB DESIGN TOOLS TO CREATE STUNNING WEBSITES
General FAQs
What is Instagram and how is it used?
Instagram is an entirely visual platform. Unlike Facebook, which relies on both text and pictures, or Twitter, which relies on text alone, Instagram's sole purpose is to enable users to share images or videos with their audience.
Why Is Instagram So Popular?
This is thanks to Instagram's expanded compatibility and improved versatility with mobile phones. Basically, being a mobile-ready, user-friendly and image-centered app makes Instagram a popular app and social network that has the potential to achieve bigger things in the coming years.
What is a Hashtag strategy?
To begin with, brand and campaign hashtags are specific tags that one makes for his own business. They are used to market your products or to promote a certain brand your business deals with. When using these hashtags, you should make a brand hashtag that is unique and consistent with your business or organization.