Knowing how to utilize social media to raise awareness in whichever business your personal brand is situated is critical. Social media is a fantastic tool for gaining visibility and building a devoted audience in a few steps. As you utilize social media to establish your brand, keep the following measures in mind.
6 Ways to Build Your Personal Brand on Social Media in 2022 Click To Tweet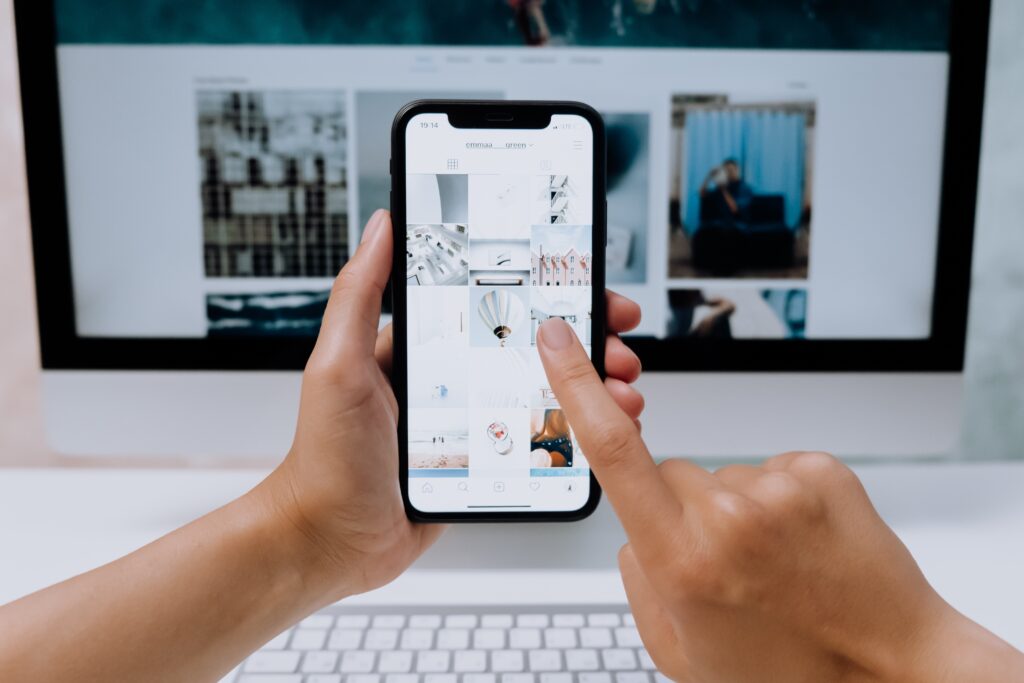 1. Update Your Social Profiles
Decide what social media accounts you'll focus on, and remove any ones you don't use anymore. Ensure all of your details are accurate and complete for the platforms you'll be utilizing. This will assist you in directing and growing traffic to the networks where you and your work will be featured. It can also get rid of any content from the past that could be seen as going against your brand tone and isn't helping your professional image.
2. Specify Your Expertise
What are your areas of expertise? What kind of content can you create that people will react to and interact with? Can you produce a lot of content on the topic? A solid guideline is that the more interesting and distinctive the material you generate, the more your audience will grow and, in most cases, the more trustworthy you'll appear.
Once you've established the company's competence, you should also develop a brand statement. This is basically what your company is focused on and what they prioritize. It's an important aspect of your social media presence that you should understand about.
3. Maintain A Consistent Brand Voice, Image, And Tone
You've undoubtedly already realized how crucial it is to maintain your specified identity. If a prominent politician abruptly and dramatically switched parties, they would undoubtedly lose a large number of followers. To be remembered and trustworthy, you must also be consistent with your views and how you portray them.
It may take some trial and error to find the voice tone that fits best for your business, but you can engage with a branding agency to find the perfect match for you. Following your brand principles aids in the management of public perception. If one of your accounts appears with material or visuals that don't fit your brand's voice, you risk damaging an otherwise faultless reputation.
4. Remain Active
You can't connect with people or stand out on social networks unless you engage them actively. Here are some ways to remain active:
Post content regularly using a social media management tool. You'll save time since you'll be able to post to many platforms with just one click. Your posts can also be scheduled.
Join online communities in your niche. This way, people will notice your involvement and activity in these groups, which can solidify your experience and expertise in the field.
Curate material for your social media audience. Many individuals follow thought leaders not really for the original content but rather to locate a trustworthy source for additional useful information.
Create interaction by posting polls, surveys, or questions. Make sure you respond to comments and frequently leave comments on other folk's posts.
Investing time on social networking sites in beneficial ways will give crucial context to your audience, resulting in a strong brand image.
5. Import Your Contacts
Don't be surprised at how many individuals you already know on your social media. There might be dozens, if not hundreds, of individuals with whom you have yet to connect. Import your phonebook contacts or email contacts into your social media accounts to see the number of connections you're missing out on.
6. Analyze Influencers
Connecting with influencers and partnering with them is a terrific method of getting your brand noticed, but it takes time. Before influencers regard you as an authority, you must invest time in building connections with them.
Once you've identified the key influencers in your sector, examine their networks, posting patterns, and content to see where you can improve. Take note of how their audience reacts to what they share, and learn from their branding tactics and implementation.
Closing Thoughts
When it pertains to your social media strategy, you must always strive to improve your brand image. The methods listed above are effective approaches to developing your brand on social networks. It's an activity that requires work but can yield excellent results. With some effort, you may expect more interactions, improved conversions, and overall good growth for your brand.
Recommended Read:
TOP 6 DIGITAL MARKETING COURSES THAT WILL PREPARE YOU FOR A SUCCESSFUL CAREER IN 2022
5 BEST SOCIAL MEDIA ANALYTICS TOOLS FOR MARKETERS IN 2022
AMAZING TRICKS TO INCREASE SUBSCRIBERS AND VIEWS ON YOUTUBE IN 2022
General FAQs
What is the first step when developing a personal brand via social media?
Making yourself easy to find is the first step toward a great brand. The next step: Sharing your enthusiasm and expertise with others. Taking an active role on your social channels is key to gaining influence and followers.
What is an example of a personal brand?
Your personal brand statement has to be strong, descriptive, short, and catchy all at the same time.
What is personal branding strategy?
A personal branding strategy is a plan to take your reputation and career from relative obscurity to high visibility. It describes where you stand today and what level of visibility you want to achieve in the future.