Introduction: Why social media engagement is important
As the world progresses, so does technology. It is important to stay ahead and engage in social media. Social media engagement is important for many reasons.
Some benefits of social media engagement are that it allows for communication with many people, can help promote products or ideas, and provides a way to connect with customers or clients. Social media can also help build relationships and brand loyalty.
25 Ideas to instantly boost your business engagement on social media in 2022 Click To Tweet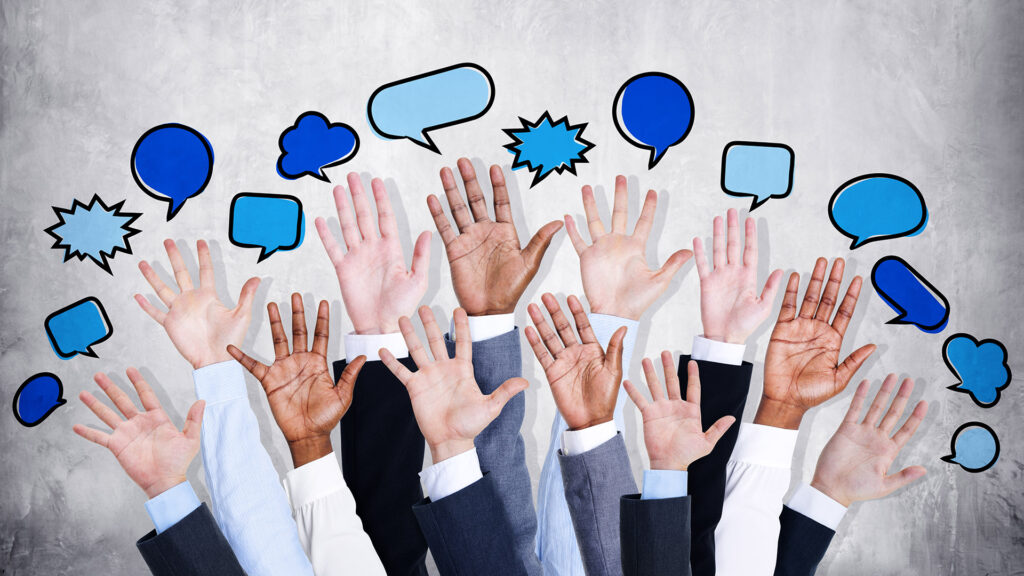 It is important to be strategic when engaging in social media. It means understanding your target audience and what kind of message you want to send. It is also important to consider what platforms will work best for you and your company or organization.
Engaging in social media can be a lot of work, but staying relevant and top-of-mind for your consumers or constituents is worth it. Social media can be used to build a brand identity. Brands use social media to create a company's presence and image. They also can use it to promote products, products, or services.
Below is a list of ideas which will boost your engagement rate on social media.

1. Create interesting and unique content regularly.
You must have interesting and unique content to have a successful blog or website. This can be difficult to come up with if you are writing about topics that have been covered a million times before. However, there are ways to make your content stand out from the rest. You can focus on a particular niche and write about that. You can write about something you are passionate about, like craft beer or golf. You can also create content with a specific audience in mind. Creating a regular series of posts for social can help keep from fretting about what to post on social media for at least one post a week. You may have seen types of motivation Monday or wellness Wednesday on social media. The idea is to have a good idea for social and improve on it by making it a repeating series.
2. Use engaging visuals
Social media is all about how visual it is. Social media has transformed the proportion of content, and it's important to keep up with the trends if you want your voice to be heard. An effective way to engage your audience is to use visuals. People are visual learners and will respond better to pictures, videos, and other graphics than they will to text alone. Adding visuals can also help break up a long article and make it more interesting to read. Photos are an excellent way to quickly share valuable information as they are easy to understand, shared via many platforms, and don't require any written explanation for people who are not fluent in English. Similarly, ensure to include pictures in every post you create on social media pages.
3. Use social media to start a conversation
In today's world, it's hard to go anywhere without seeing someone looking at their phone or tablet. Social media has become a big part of our lives, whether we like it or not. But how can we use social media for good? How can we start conversations that will make a difference?
It's easy to get caught up in the negative aspects of social media. We see posts about people being bullied, negative comments, and more. But social media can also be used for good. We can start conversations about important topics, share positive stories, and connect with people worldwide.
If you're unsure where to start, try reaching out to someone you know who is active on social media. Have a conversation with them about why you want to start using social media for good. Brainstorm some ideas together and come up with a plan.
4. Ask me anything type of posts.
In an ask me anything series of posts, you can generate step-up interactions if you don't know what to post on social media for your business. Target a team member's area of the business to share ideas, promote or sell an item or service, or focus on a particularly important subject related to your company. Stories can be a convenient means to carry this out.
5. Use social media to build relationships
Like most people, you probably have a love-hate relationship with social media. You love staying connected with friends and family, but you hate the drama that can accompany it. The good news is that you can use social media to build online and offline relationships. Here's how:
1. Get involved in groups and conversations that interest you.
2. Share your own experiences and stories.
3. Ask questions and be curious about other people's lives.
4. Be supportive and helpful when you can be.
5. Be genuine, authentic, and always yourself.
6. Have fun!
6. Provide value to your audience
As a business owner, providing value to your audience is important. This process can be done in many ways, such as providing helpful information, offering quality products and services, or creating a brand that people can trust. By providing value to your audience, you will build a strong relationship with them that can lead to repeat business and loyal customers.
7. Capitalise on a Trending topic.
If you're trying out a TikTok dance or simply commenting on the Oscars, sometimes this may allow you to give free rein to your creativity, rather than having to create whatever you think of.
8. Respond to comments and messages.
It's important to take the time to respond to comments and messages left by your readers, whether on your blog, website, or social media platforms. Doing so shows that you value their input and want to engage with them in a conversation. Plus, it helps build a rapport and strengthens your relationship with your audience.
9. Host a contest or giveaway.
When it comes to marketing your business, there are a lot of options to choose from. One option that can be extremely effective is hosting a contest or giveaway. It is a great way to get people interested in your product or service, and it can also help you boost your social media following. Here are a few tips for hosting a successful contest or giveaway:
1. Choose a prize that will be appealing to your target audience.
2. Make sure the rules are clear and easy to follow.
3. Promote the contest or giveaway through your channels, including social media and email newsletters.
4. Keep track of entries and make sure the winner is chosen fairly.
5. Follow up with the winner after the contest or giveaway is over.
10. Leverage user-generated content.
User-generated content (UGC) is any form of content, such as videos, blogs, reviews, and comments, created and published by users of a company's online platforms. UGC can be an extremely powerful marketing tool because it allows customers and prospects to connect with a company and its products or services more personally. In addition, UGC is often more trusted than traditional advertising because it is seen as more authentic and less biased.
For companies looking to leverage UGC, there are a few key things to keep in mind. First, creating a strategy for how you want to use UGC is important. Will you be using it for customer testimonials? User reviews? Social media posts? Once you've decided how you want to use UGC, you need to find ways to encourage users to create and share content.
11. Go live on social media.
The rise of social media has given people a new way to connect. It presents a new opportunity for businesses to reach out to potential customers. Businesses can connect with their audience in real-time by using live streaming services, providing a more personal experience.
There are a few things to remember when using live streaming for business purposes. First, it's important to have a clear purpose for why you're going live. Whether it's to show off a new product, give behind-the-scenes access, or engage with your audience, having a plan will help you make the most of your live stream.
Next, consider who your target audience is and what platform they prefer.
12. Collaborate with other businesses and influencers.
As a small business owner, you may feel like you can't compete with the big guys. But one way you can level the playing field is by collaborating with other businesses and influencers.
Working with other businesses can help you reach new audiences and get your products and services in front of more people. And teaming up with influencers can help you tap into their large followings and get your brand in front of even more potential customers.
So don't go it alone – start collaborating today and watch your business grow!
13. Create shareable quizzes and polls.
As social media becomes increasingly popular, people are looking for ways to interact with their friends and followers. One way to do this is to create shareable quizzes and polls. It can be a great way to engage your audience and get them involved in what you're doing. Plus, it's a lot of fun!
14. Make your Posts more emotional
Social networking revolves around building connections. If you properly express your opinion and meanings in the content of your post, social media will be a great way to connect and interact with other people who share your interests and values. Social media posts tend to create emotional connections with customers because they relate people to shared memories or hopes for new experiences. Include a bit of emotion within such posts.
15. Create Blog Board
It is more than just sharing your own content on social media. Create a blog board to promote other blogs in your niche and build relationships with your followers. Because social media has made it much easier for brands to discover new content, please take advantage of this opportunity to find some good reads.
16. Create a how-to or tutorial
Please share your knowledge by creating an instructional or how-to video; they may be valuable to your social media channels and your audience.
17. Celebrate a National Day
There is a national day for everything, and it can be a terrific chance for your firm to demonstrate its individuality. These are also excellent filler content for social media when unsure what to post for your business.
18. Repurpose your content.
Why not create some quotes-based graphics for Instagram if you have an excellent blog post? Or create a video to share on Facebook inspired by the content? When you only share on one platform, you miss the chance to reach audiences who follow you on other platforms. It does not imply that it should be a simple copy-and-paste or a cross-post; rather, it is about expressing existing ideas in novel ways.
19. Give customers the spotlight.
Maintaining a regular customer-spotlight feature is an excellent way to show what your fans and customers are up to.
Displaying your wares in this way is a great way to gain exposure without coming across as overly promotional, and it also gives your supporters something to be happy about.
20. Do a "This or That" poll.
These are a common source of inspiration for stories. It's a great way to get feedback from the crowd and make your intended participants feel like they're part of the action.
21. Action Behind the scenes.
Viewers of online videos, whether live or post-produced, are often curious and interested in snooping. Visitors appreciate seeing something other than perfectly staged photos in the feed, so consider giving a tour of your office or showing how your store's window display comes together.
22. Share some industry wisdom
Making a visual with brand-related advice is a great way to set yourself up as an authority and provide value to your target audience.
Because let's face it, no one likes to be sold to constantly.
23. Congratulate someone who has done something impressive.
There is probably someone in your field or on your team who has accomplished something noteworthy recently. It is a great opportunity to highlight the personality, the group dynamic, and gratitude.
24. Review and Testimonials.
Don't keep positive comments and reviews about yourself to yourself if they're being made. If you ever find yourself at a loss for what to post on social media for your business, this is a great way to fill the void and gain the trust of potential new customers.
25. Showcase your team members.
It doesn't have to be a brand-new member of your staff. One way to show appreciation for the people who have helped your brand succeed over weeks, months, or even years is to put them in the spotlight. They say people are more likely to trust a real person than an impersonal corporation.
Conclusion
Following these 25 ideas will help you to boost your business engagement on social media in 2022. These tips are easy to follow and will help you to connect with your audience on a deeper level. Implementing even just a few of these ideas will help you to see an increase in engagement and reach on social media. You can take help of a social media agency to get this work done.
Recommended Read:
TOP 6 DIGITAL MARKETING COURSES THAT WILL PREPARE YOU FOR A SUCCESSFUL CAREER IN 2022
5 BEST SOCIAL MEDIA ANALYTICS TOOLS FOR MARKETERS IN 2022
AMAZING TRICKS TO INCREASE SUBSCRIBERS AND VIEWS ON YOUTUBE IN 2022
General FAQs
What are social media engagement strategies?
A social media engagement strategy is the plan that connects social media tactics to goals on social networks. The approach summarizes what you plan to do and how you expect to achieve it. The more detailed and specific your strategy is, the more effective it will be.
Why is social media engagement important?
Having better social media engagement means your customers have a stronger relationship with your brand. This in turn provides you with more opportunities to build brand loyalty, increase word-of-mouth referrals and increase sales.
What makes a successful social media post?
Use images, graphics and videos to tell a story where possible. Visual content is more engaging, and can often tell the story quicker and more succinctly than words alone. In fact, an image or video can often stand alone in social media posts while still conveying the full message to your audience.