The growth of social media has brought significant development in marketing. Creating profiles for your brand on social media networks will help you to grow your business in various ways – including brand loyalty, conversions, and creating authority.
7 Ways To Improve Your Social Media Channels Click To Tweet
You, therefore, need to optimize the performance of your social media accounts to enhance your business. These are the seven powerful ways to improve the performance of your business' social media accounts.
Image source: Pixabay
1. Include Multimedia Content to Grow Engagement
People respond more to posts with images, slideshows, and videos. Even when you do not have special images to post, you can create graphics with free resources like Canva and share them on social media channels.
Content that has photos or videos receives more engagement than those in plain text. People can share and retweet your posts when you include at least one image. When you include a product picture, you can increase your sales, because 30% of consumers try a product after seeing it on Instagram.
2. Engage Your Audience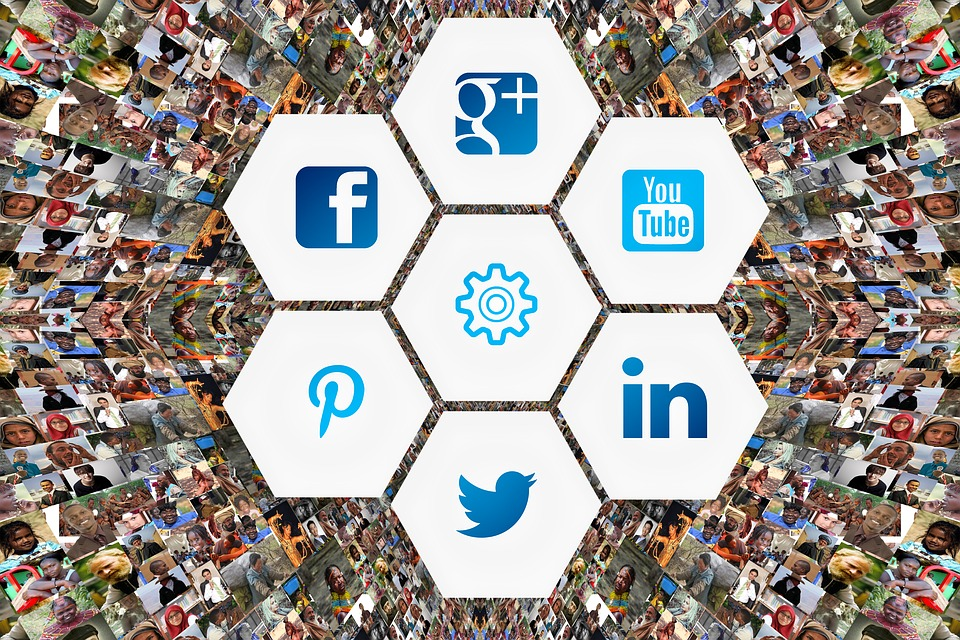 Image source: Pixabay
When marketing on social media, you might be tempted to throw posts about your new product, discounts, and company achievements. While all these things are part of a social media calendar, they should not be the only things to talk about – unless you want to be flagged for spam.
An authoritative social media approach puts the audience in front. It would help if you created an engagement strategy that connects your brand and consumers. For instance, create polls, ask for feedback, comments, and shares. Also, respond to all the comments and messages you receive on your posts.
3. Establish Brand Transparency
People want to know who they are engaging with before they commit to doing business with you. When people find your business social account, for example, can they tell what your business looks like? They want to experience the process before they begin to buy.
Your "About" section should have as much information regarding your business as possible. Include your contacts for transparency. Reviews on your social media channels help to strengthen trust among your fans. Let consumers leave feedback regarding their experience when doing business with you, and ensure that you respond to them, even the negative reviews.
4. Add Your Social Channels to Your Website
People connect with brands they know. When a customer likes your services, they will most likely connect with you on social media. After purchasing a product, people also want fast responses when they need assistance regarding their purchase. You will most likely find many of your customers following you on various channels.
After acquiring traffic from high DA backlinks and converting them to customers, you need them to grow your social accounts. The easiest way to get your consumers to connect with you is by adding social media buttons on your site. Ask them to follow you on various channels so that they can receive updates and for quick responses to their questions – and make sure that you respond to their inquiries, responding on time.
5. Employ Hashtag Strategy:
Image source: Pixabay
Hashtags are like keywords on social media. Using hashtags on your social media posts attracts more people to your content, including those who do not follow your brand. The hashtags are based on various interests people follow on social media.
When using the hashtags, however, you need to be careful not to abuse them. For example, let the hashtags remain within your brand's business industry, relevant to your posts, and engaging. Narrow down the audience by using specific hashtags related to the product you are describing to reach a more targeted audience.
6. Hold Contests
People love giveaways and freebies. With contests, you can ask your followers to do something and win a prize or gift. You can create contests to engage your social accounts, get more followers, and improve your brand loyalty.
Random contests are great, and you can post them randomly to encourage people to take action. You can, for instance, ask your followers to comment on a photo with the best caption and win. Sometimes you can tell followers to share or retweet a post, and whoever receives more likes on their share will be the winner. In this way, you also reach more prospects outside your network.
7. Use Humor to Connect with More People
When it comes to social media, you need to be social. Sometimes, you have to drop your office gibberish and connect with the real world. Prospects want to engage with people, not mere brand names. Show humanity and humour on social media when you are not promoting a product.
With a social media calendar, you can plan when to curate content from other brands and users, when to post a product, and when to be casual. For example, you can always post a meme related to your products or services every Thursday afternoon. Fridays should be set aside for special discounts and weekend contests – depending on your brand policy and position.
To Sum Up
Your social media channels are one of the crucial assets for your business. As a brand, you need to connect with your audience, build brand trust, and promote your products in the market to enhance growth. There is, therefore, a need to establish a robust social presence to promote growth for your business.
Recommended Read:
WHY YOU NEED TO FOCUS ON SOCIAL MEDIA MARKETING?
20 CREATIVE WEB DESIGN TOOLS TO CREATE STUNNING WEBSITES
General FAQs
How To Choose The Best Social Media Channels For Your Business?
1. Determine Your Target Customers.
2. Take Stock of Your Brand and Industry.
3. Analyze Your Existing Traffic Sources.
4. Determine Where Your Competitors Live On Social.
5. Figure Out What Type of Content Resonates Best With Your Audience.
6. Determine Your Social Media Goals.
How can we benefit from social media?
Social media also helps you build your brand because it enables sharing. You can share, retweet, and re-pin content on these platforms. This means that followers can share your content with their friends and family, which helps expose your brand to more people. It's an excellent way for you to gain new leads.
Why is social media so important?
78 % of small businesses use social media to attract new customers. Social media marketing helps to validate your brand. A company's social media presence, when done correctly, tells consumers that their brand is active and focused on thriving communication with consumers.