Video content has established itself as much more engaging and engrossing in comparison to its regular text-based counterpart. Speaking of video content, the first platform that comes to mind is undoubtedly YouTube.
This massive social media network has climbed up the ladder to reserve its place as the second largest search engine platform in the world after Google. This platform is worth billions and all for the right reasons.
Keeping all these factors in consideration, budding brands and marketers also began to use the platform as a medium to widen their reach, connect with their potential customers, and gradually increase their sales and conversions.
Amazing Tricks To Increase Subscribers And Views On YouTube In 2022 Click To Tweet
Targeting customers by using the power of relevant visuals and moving content is undeniably one of the smartest ways to increase the customer base and brands are taking it to the best of their advantage.
However, there is no point in putting in so much effort when there is no increase in YouTube views and subscribers!
In this blog, we are going to tell you about the best tricks that can be used to increase your subscriber base and the number of views on YouTube.
Without any further ado, let's delve into the blog right away.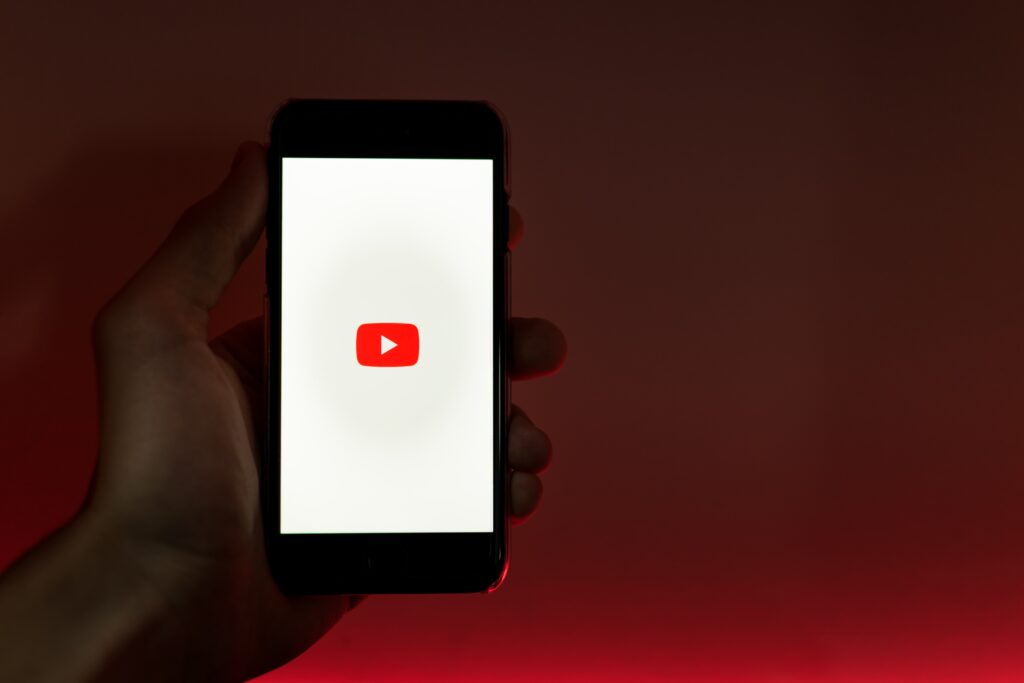 Must-Know Tips To Increase Subscribers On YouTube
● Include A Subscribe Button Watermark
Yes, you read it right! YouTube enables its creators to include a subscribe watermark in their video. You can enable it in the settings section. Always remember your viewers decide on subscribing to you or not when they are in between the video. That is when they are most likely to become your subscribers.
Tap into their impulsiveness when they are most vulnerable by enabling them to hit the subscribe by hitting the watermark in between and you will see your subscribers grow!
● Make Use Of The Description Box
Many YouTubers forget the purpose of the description box and do not utilize it to their best benefit. There is a perception that YouTube users completely ignore the description box before seeing the video is untrue!
There is a large percentage of YouTube users who go through the description of the video before going through the video. It's always a good idea to give your viewers an insight into what the video is going to be about before they tap to view it.
Many times for affiliate marketing, many creators leave important links in the description for the users to click on it and make a purchase. You can also add links to your most highly viewed videos urging people to look and subscribe if they wish to see more of your content.
● Embed YouTube Videos On The Website
Embedding social media content on the website has become an extremely popular and sought-after marketing trend for budding marketers. Your website is the first point of contact between your customers and the brand, hence, it needs to be engaging enough to convert them.
Like many businesses you can opt to embed YouTube videos on website.  Displaying them is an amazing strategy to give your website a liveliness. You can also display videos from your youTube channel. There is a high chance that they may visit your YouTube channel and be compelled to hit the subscribe button.
If you are wondering about the embed process, it is quite an easy task that can be done effortlessly with the help of a responsive social media aggregation tool.
There are various social media aggregation tools available. All you need to do is shortlist the one that deems you fit. Go through the features of the tool before you make a final decision. Using these tools does not require any special coding skills or technical expertise for operating them.
● Keep An Appropriate Length Of Your Videos
Here is where most content creators go wrong! Always keep in mind that your viewers can get bored easily. If they are not connecting with your channel, they may immediately look for alternative options as there is a plethora of content available on the platform catering to your niche.
One of the main culprits of fewer views and subscribers is the prolonged length of the videos. Hence, you need to cut short the videos and create them in a way that you convey the message without going too overboard with the content timing. For research, we would highly recommend you analyze your highest viewed videos and their timing and create your videos accordingly.
Key Takeaways
As a social media network, YouTube has over the years exploded in popularity due to its wide content range and its overall vibe. It is one platform that needs to be leveraged for sure in your marketing efforts!
Leverage these strategies while creating your upcoming YouTube videos and you will witness a massive growth in your number of views and subscribers.
Recommended Read:
UPCOMING TRENDS IN DIGITAL MARKETING THAT YOU SHOULD NOT IGNORE THIS 2021
TOP 10 DIGITAL MARKETING SKILLS YOU NEED TO LEARN IN 2021
5 BEST ONLINE DIGITAL MARKETING COURSES IN 2021
General FAQs
Where can I promote my YouTube channel for free?
Places like Quora, Reddit, and Stack Overflow are some of the many online sites to promote your YouTube videos and channel for free. In a nutshell, this is how it goes: Users talk about something, you jump in, chat with them, and drop a link to your YouTube channel.
Do YouTubers get paid for likes and comments?
YouTubers do not get paid for likes. However, a like is a form of engagement that can help the video do better in the long term. The more likes, comments, and shares a video gets the higher it can rank.
How do YouTubers get paid?
The bulk of YouTubers' income comes from payments they receive for ads on their channels. Payment for ads is based on the number of clicks on these ads. While this relates to views (the more people who view ads on your channel, the more people are likely to click on them), it has no direct connection to likes.