Mobile Providers are a good option for getting non-stop texting and calling along with internet services to stay connected wherever you are. The introduction of the 5G network by mobile providers across all major markets have also brought customer attention to mobile services. Even though there can be a restriction on internet usage, the mobility of services and convenience usually rules over. People understand that even if they have no cable or internet in the house, they need to have a mobile connection so that they can keep up with the world in terms of connectivity and can reach or be reached by family and friends whenever in need.
Best Cheapest Mobile Providers in 2021 Click To Tweet
One problem with mobile services is that they usually are very expensive. The average cost per line goes up to $50-$60 and that is when you have multiple lines. If you go for getting mobile services for 3-4 members of the family, it can be a little cheaper but if you get just one line, it is going to be super expensive.
Best Cheapest Mobile Providers in 2021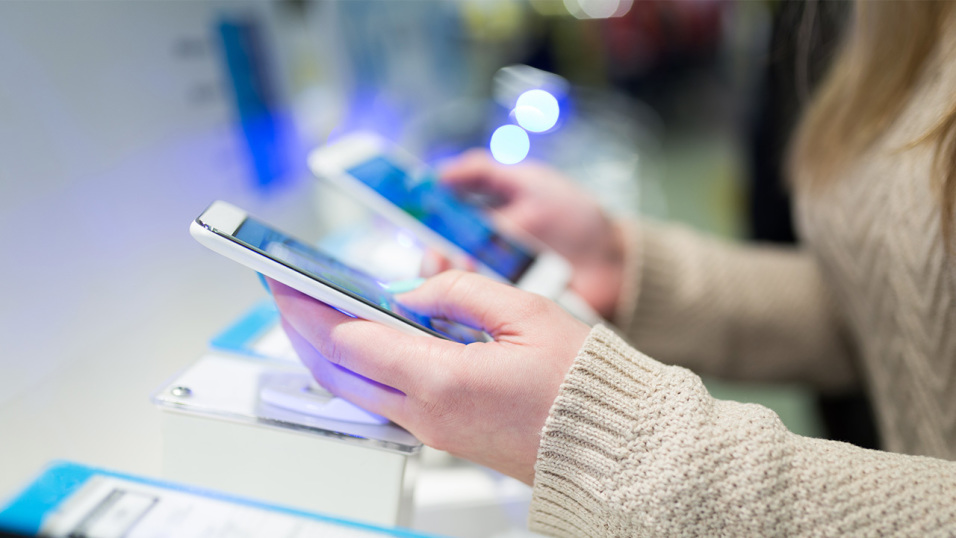 Mobile providers generally offer two types of plans; unlimited internet data and ones with a certain data limit. Although people love to have unlimited, but to decrease their monthly cost, they tend to go with a certain amount of data per month as those plans cost around $30. However, some mobile providers offer unlimited plans at the best possible monthly rates. Some of these are MVNO's that are using other mobile providers' networks to deliver services, others have their networks but offer cheaper unlimited family plans. Let's have a look at these options available and see which one works best for you.
Spectrum
The number one on our list of the best cheapest mobile providers in 2021 is Spectrum which is an MVNO and offers mobile services to its customers by using Verizon's mobile network. That makes it one of the most widely available and best network providers because Verizon's network is not just widely available but also offers a great quality of services. Since Spectrum Mobile services are only available for Spectrum internet customers, you have to sign up for the internet services as well if you are not an existing Spectrum customer.
Spectrum mobile offers two types of plans where the unlimited data costs $45 per line and the other plan costs $14 per Gig of the data used. Since prices are not dependent upon the number of lines, it is a great option for people who require one or two lines with unlimited data. Moreover, the second deal can be combined for multiple devices where the total monthly charge would be the sum of data used between all the lines on that plan at the rate of $14 per Gig. So, for the customers who are looking to save money and get the mobile services for their family as well, they can opt for the second plan. If you would like to sign up for the services, the Spectrum website is the ultimate source – Visit now and get the best deal right away.
T-Mobile
Contrary to what Spectrum offers for mobile services, T-Mobile is a mobile service provider that is known for its 5G network and cheaper family plans with unlimited data. After the merger with Sprint, T-Mobile is now offering services in more areas than before. For those customers who need an unlimited plan for just one line, T-mobile unlimited plan might not be the best choice as it costs $60 per month.
However, if you are looking to get more than 3 lines, the same plan will be costing you $26 or lower for every line – depending upon the number of lines that will be added to the plan. With the Essential plan, customers get unlimited 4G data and 5G access as well. Moreover, the calling and texting option is going to be unlimited. There are other higher plans available for people looking for more features.
Verizon Mobile
Verizon Mobile is one of the biggest names when it comes to mobile services. It has one of the biggest mobile networks in the country in terms of availability and variety of plans. Just like T-Mobile, the problem with Verizon is that the unlimited plans for one line are very expensive and start from $70 per month. However, if you combine multiple lines, the same plan costs you way less. For instance, if there are 4 lines with the same unlimited plan, it will cost $35 per month for every line. Verizon mobile plans offer additional perks for customers such as Disney+ and Apple Music memberships.
Xfinity
Xfinity Mobile is also an MVNO that is offering mobile services for Xfinity internet customers who are looking to have mobile services as well. Other people are not qualified to get these services unless they also sign up for Xfinity Internet. Since Xfinity also uses Verizon's network for mobile services, the services are widely available and offer Xfinity customers a greater advantage. Also, the plans are somewhat similar to Spectrum mobile services where the unlimited plan is available for $45 per month while the other plan costs $15 per Gig of the data used.
Recommended Read:
10 SKILLS EVERY DIGITAL MARKETER NEEDS IN 2021
15+ MARKETING TOOLS & TIPS FOR AMAZON AFFILIATES
5 BEST ONLINE DIGITAL MARKETING COURSES IN 2021
General FAQs
Is T Mobile or Verizon better?
Verizon has the best coverage in the country, but T-Mobile has faster data speeds. So instead of declaring a winner between the two, we'll go through T-Mobile's and Verizon's plans, performance, and perks to highlight what they do well (and not so well). That way you can choose the plan that's best for you.
Which phone company has the cheapest unlimited plan?
T-Mobile Essentials: Best cheap major carrier unlimited data plan. Mint Mobile Unlimited Plan: Best cheap prepaid unlimited data plan. Metro by T-Mobile $60 Unlimited: Best cheap unlimited family plan. Visible $40 Unlimited Plan: Best cheap unlimited plan for great coverage.
What is Verizon's cheapest plan?
Verizon has prepaid plans that offer various levels of service ranging from $30-60/month. Its cheapest option is talk and text only, while Verizon's best prepaid plan—the $60 Unlimited prepaid option—includes unlimited talk, text, and data within the U.S., Canada, and Mexico.