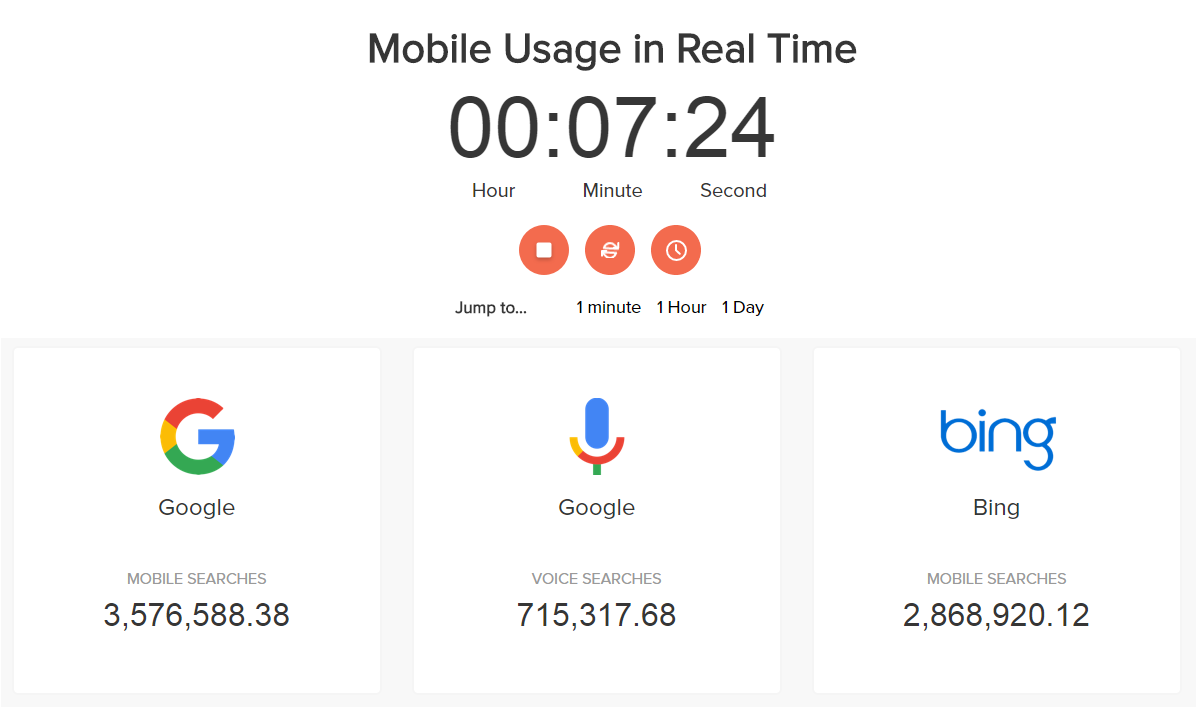 For the first time, mobile use has overtaken the use of desktops. 
There is no doubt in the fact that mobile usage is on the rise, and this overlap was bound to come about sooner rather than later, therefore businesses need to start adapting in order to keep up! The sheer number of people using their phones at one time is staggering, and the stats can be found at Playmobi, where there is a constantly ticking clock of mobile usage in real time. You can find out how many people are making Google searches every minute, how many messages are sent on WhatsApp, how many active Facebook users there are every second and so much more.
Mobile Usage in Real Time - PlayMobi Click To Tweet
Related articles: Mobile Marketing Facts – You Must Know!

One of the most impressive things is just how quickly this transition into using mobiles has taken place. In just a few short years people have gone from not being able to even access the internet on their mobiles to using it more than they would a regular computer. There are many reasons for this adaptation, the most striking being that you can use your mobile phone wherever you are in the world.
Source: PlayMobi
If you like it, please share it!