Having a website for business is one of the best ways to represent your work and services to online customers and users. A website can generate sales, spread awareness about your brand to online user and so on.
If you are a newbie to this field then you may think a website can cost you a lot. It actually depends upon your needs a simple website can cost you like $50 with premade design and no additional functions (best for small businesses like restaurants) and if you want a website that have custom design and coding in it with different functions and tools involved that can cost you $3,000 or even more.
Cost of Building a Website in 2021: A Short Guide Click To Tweet
There are two ways to create a site; by yourself using DIY platforms and the other way is to make a custom built website using webdesign Agencies or Freelance web designer.
Here in this article you will learn about different categories of sites and how much they can cost you.
How much does it Cost to Build a Website?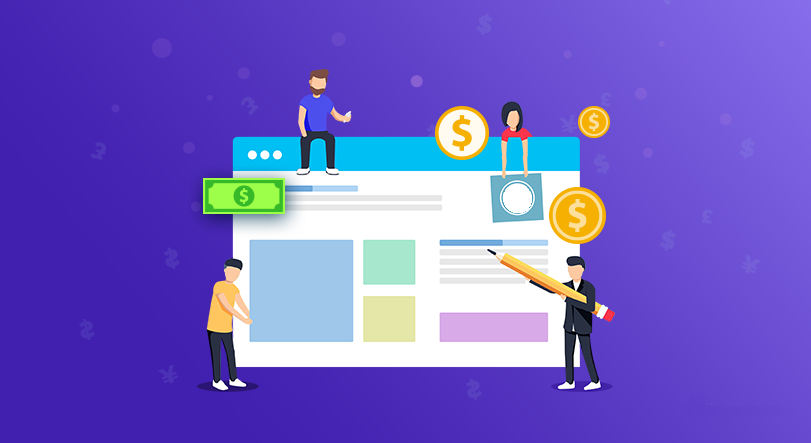 The total cost can vary as per your preference and needs. The needs can be like making a website for:
small business (simple websites with mostly free plugins and themes)
E-commerce website (to sell your products)
Website for large business (fully functional data-driven sites)
To be honest, the cheapest way is to build and maintain a website is using DIY platforms. There are hundreds or maybe thousands of website builders out there that allow you to create a site from scratch for free.
Pro Tip: If you are managing a hosting website then it is recommended to automate its billing, client management, reseller hosting, etc., using WHMCS and customize your WHMCS website to provide a personalized experience to your users.
Websites for restaurants or simple portfolio sites can be easily made through these builders with pre-designed templates and free plugin for some additional features. Still, you may need to hire a good developer for some customization and additional features.
Build Your Site Using DIY Platforms
If you are low on budget or you don't want to hire some professional to avoid the expense, the best way is to create your site using website builders for free and without having any technical knowledge.
In simple words, the builders are tools that allow a user to quickly create an efficient and good looking website in some time with all the technicalities taken care of automatically. Using it is so simple that all you have is to drag and drop elements according to your wish without even coding.
There are many benefits of using them and the best is they are cheap and budget-friendly. Most of these builder allows users to use their basic plans for $10-$30 a month and the user can later change plans and can get additional features and can get greater customization.
Keep this in mind, if you are using some builders, there are restrictions and many things are still in their control. If you want to be the boss of your site then it is better to hire a freelance web designer or agency.
Cost of Creating a Site Using Web Design Agencies
Agency is no doubt the best in their work with teams having loads of experience. Creating a site is their cup of tea. The cost of creating a site via an agency can cost you $30 to $20,000 depending on the site and its functionality.
As they are reliable and experienced, still they are expensive. They are best for persons having a high budget and want a fully customized and functional site for large businesses and brands. If you are low on budget and want to create a site, you can hire a freelance web designer.
Freelance Web designer
Hiring a freelancer is a good option. As they are way cheaper than the agencies, they can create custom-designed websites without charging you thousands of dollars.
They provide personalized service. However, the cost can vary as every freelancer can charge you differently. We recommend you choose an experienced one like Freelance web designer UK. They are award-winning in their niche and provide the best work a person needs an amusing price. On average, a freelancer can charge $15-$80 per hour or some may charge you one time for the project.
Cost of Building a Website for Small business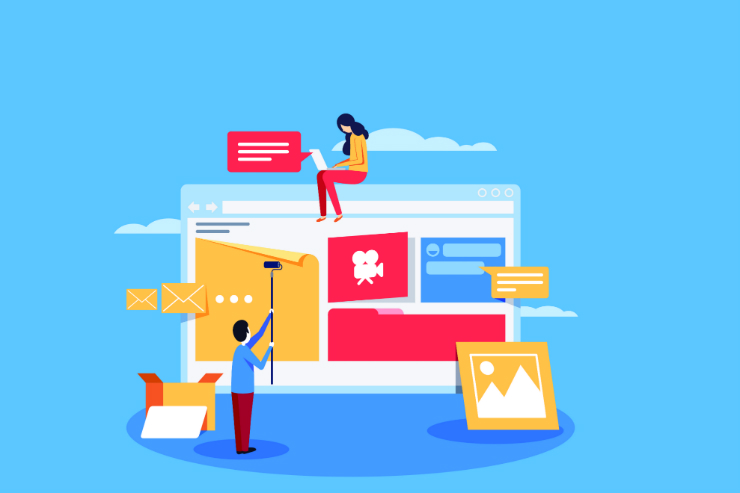 A simple website can cost you less if you wisely choose small business web designer. If you hire an agency then you may have to spend hundreds or maybe a thousand dollars for simple sites. All you need is to choose a web builder, the best option is to choose WordPress. Buy a domain ($12-15 per year), buy a hosting plan and there you are with a good simple website.
Using WordPress can help you in many different ways like they offer free plug-ins that have different functions. You can choose pre-designed templates that are easy to apply.
Cost of Building a E-Commerce Website
The cost of creating an E-commerce can vary in different aspects. The number of items you need to stock, the variety of items available, and similar aspects.
If you want to add an order management system, live chat, delivery tracker, and other functions you have to pay more. Typically it can cost you around $8,000 to $50,000.
Cost of Building a Data Driven Website for large Businesses
Larger companies need sites that have more functions maybe including e-commerce site functions. They have sites with a high number of visitors and more data to share every day with their customers and users.
For a simple and website for small businesses, a web designer can simply alter and repurpose the pre-made template and use it but in the case of the larger site, this cannot be done.
These are sites needed to be fully customized, tailored with their unique design. These are a bespoke website that is database driven. They are not just unique, they have unlimited pages that are created in your site's subcategories and advance functionality.
These websites are mostly used by large businesses that have large data to share like recruitment sites, financial service, architect, property business and the list goes on. The functions are added according to the needs and preferences and they can cost you less or more depending on the difficulty of making these functions functional.
On average, the cost ranges from $10,000 to $50,000 or more.
Recommended Read:
BEST BLOGGING TOOLS FOR PROBLOGGERS
20 CREATIVE WEB DESIGN TOOLS TO CREATE STUNNING WEBSITES
General FAQs
How much does it cost to build a website?
Depending on your needs, building a website can cost anywhere between $100 and $500. If you need a feature-rich, custom-built website, it can go as high as $30,000 or more. To build a small website, you'll need to have a budget for the domain name and web hosting.
Do websites need maintenance?
Website maintenance is important to any business, regardless of size. A well-maintained website is critical for real-time service industries. All businesses need regular website maintenance to attract and retain customers, maintain search engine rankings and present new information, products and services to the public.
Can I make a website for free?
You can make a website for free, but there are catches. Free accounts on website builders hold a lot of important features back. You can't use custom domains, and your free site will have ads for that website builder. If you're looking to learn more about website building then the free options are worth a look.