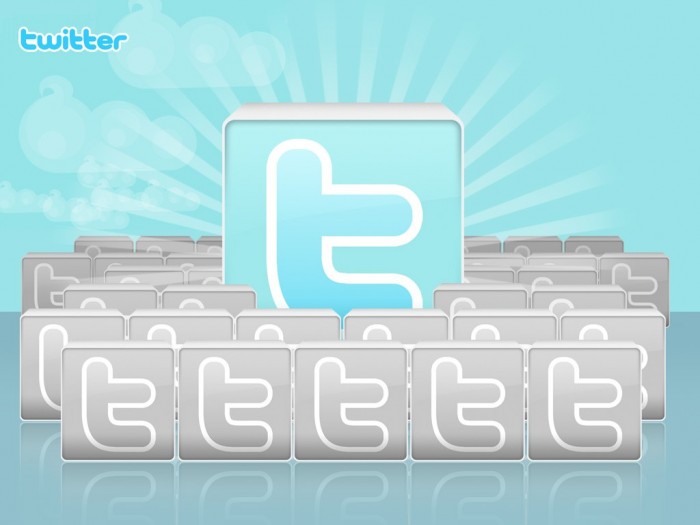 Since its beginnings, twitter has excelled as a social network thanks to the way in which the content is distributed, being characteristic of the tweets being short texts, therefore concrete and simple, this specific feature allows an incredible speed with which messages or Images are seen by the target audience.
But twitter like any other social network must evolve to be able to maintain its place as one of the leaders as users.
One challenge that has undoubtedly been presented is to change their settings to allow users to see, read texts or comments or long conversations. As the nature of twitter is to provide concrete and brief messages.
The new Twitter option is heavily criticized
In February 2016 Twitter implemented a new functionality in order that users could access texts or replies or conversations without the need to lose the publication in which they were, was the browser or the application to open another window in Which would display the content you want to see, thus avoiding the loss of the location in which the user was.
While twitter planned that this new configuration or option will make life easier for users, however the social network has been criticized with comments like: "Opening tweets in new windows is literally the worst thing that has happened so far in 2016."
Look at some of the harsh criticisms received: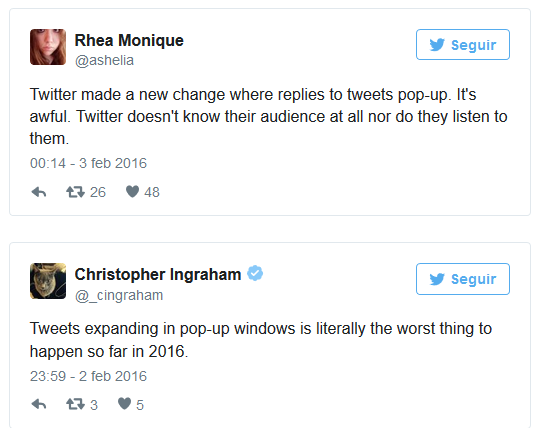 Is this functionality of the social network really not very functional? Do you think Twitter does not know what its users want? We are interested in your opinion. Leave us your comment at the end of this article!
The criticisms could be due to the loss of the own personality of the social network
Let's look a bit at the reason for this kind of comment; Let's take back the idea of Twitter's own nature, short and concise messages are what has characterized it. While we can not give a correct opinion of why some users reject this new option of twitter, it is possible that this is because that essential feature of the social network is lost.
So, has this new feature been a good decision by the social network? While everyone is free to express their opinion, many users allege that instead of knowing or listening to their own users, the same social network has ignored them, arguing that it is annoying and very impractical.
Related articles: Twitter Updates: These Are The Most Important Developments
This experience by Twitter certainly leaves us an important lesson, and is that brands must always have a personality of their own that distinguishes them from others, and it is very important that the brand sticks and remains true to its principles, in The case of the social network of which we speak, practicality and speed.