Facebook Ads are consistently one of the most effective digital marketing tools businesses have in 2021. For a long time, marketing professionals wondered if social media could ever have the same influence on users as more traditional campaigns like email, Google Ads, and even print. We now know that Facebook Ads offer so much in terms of value. For a low cost, you get a huge return on your marketing dollars spent on Facebook via engagement, reach, and Facebook's growing user base. Here's how to get started with Facebook Ads for your business.
Facebook Ads: What Every Business Needs to Know Click To Tweet
Setting Up a Facebook Ad Account
Getting started with Facebook Ads for your business is easy. Here's a step-by-step walkthrough of what to do!
Start a Facebook page for your business and create a Business Manager account
Install the Facebook Pixel to your website
Find "ads" as a new option under the create tab when you're working from Business Manager
These steps are pretty simple, but Facebook walks you through them as you set up your account. It's as easy as can be – plus if you ever need help there are plenty of YouTube tutorials that can help you if you get stuck.
What Goes Into a Great Facebook Ad?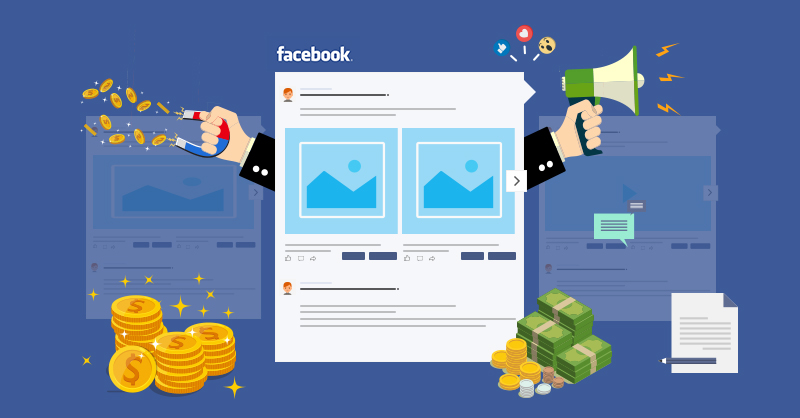 Now that you can make Facebook Ads, what's the best way to get started? In short, a great Facebook Ad should include a few key elements.
To begin, any expert Facebook marketing company would tell you to look at competitor ads and other Facebook Ads for inspiration. This way, you can get an idea of the format, voice, and look that successful ads employ. Secondly, make sure to take time to identify your audience. Think of everything from age and gender to the things they like to see when they're searching for what you have to offer.
Lastly, make sure to decide where your ads are going to send customers. You can use Facebook ads to send users directly to your home page or a product page, but don't be afraid to get creative. Sending users who click on your ad to an email sign-up for newsletters and specials can be a great way to boost your email marketing reach.
Making the Most of Facebook Ads for Your Business
It's exciting to get started in Facebook Ads when you're trying to grow your business. It's a bit of a learning curve, but you'll master the art of grabbing Facebook users' attention while they scroll in no time. Plus, if you need a little extra help, there are trusted digital marketing teams you can help make the most of your business' new resource on Facebook.
Recommended Read:
UPCOMING TRENDS IN DIGITAL MARKETING THAT YOU SHOULD NOT IGNORE THIS 2021
TOP 10 DIGITAL MARKETING SKILLS YOU NEED TO LEARN IN 2021
5 BEST ONLINE DIGITAL MARKETING COURSES IN 2021
General FAQs
Does Facebook advertising work for small businesses?
Almost two-thirds of small businesses are failing with Facebook Ads. You don't have to be one of them! Remember that Facebook Ads work. There are proven results that work for companies of all sizes, and the huge majority of businesses use them for content marketing.
How much does a Facebook ad cost?
Facebook advertising costs, on average, $0.97 per click and $7.19 per 1000 impressions. Ad campaigns focused on earning likes or app downloads can expect to pay $1.07 per like and $5.47 per download, on average.
What is a good ROI for Facebook ads?
The average conversion rate for Facebook ads across all industries is 9.21%.