Marketing can drive even the most hardened entrepreneur up a wall – Confluencr is a master in  Speaking your audience's language, choosing platforms for your products, and figuring out which marketing strategies are most effective in your target market and taking up a real challenge. Research has found that around five years ago, the number of people searching Google each day for "social media marketing" was six times compared to those who searched for "influencer marketing." While the difference narrowed over the years, very recently, the positions have reversed. There are now about 1.5 times as many daily searches for "influencer marketing" as there are for "social media marketing."
How Digital Marketing and Influencer Marketing Are Shaping the Future of Business Click To Tweet
This indicates how quickly influencer marketing has risen in popularity. As more brands become aware of influencer marketing's benefits, they are willing to invest more in it. In this article, we touch upon some of the trends that are shaping the future of businesses.
The Future Of Influencer Marketing
It is quite evident that influencer marketing is here to stay. But the strategies are bound to change with new technologies and trends. Let's take a look at what can be anticipated in the future.
1. Emergence of Influencer Networks
Marketers are now grouping influencers based on whom they are associated with. If you are associated with an influencer, your brand's reputation grows based on how much authority they have. Likewise, an influencer's reputation depends on which brands they endorse.
The future of influencer marketing places emphasis on the interconnectedness of different niches. The influencer who possesses the power to transfer ideas between different groups will be the most influential ones.
2. Emphasis on Micro-influencers
Brands have realized that less is more. The success of any marketing campaign does not depend on the number of followers. Unlike popular influencers, micro-influencers are more reasonably priced.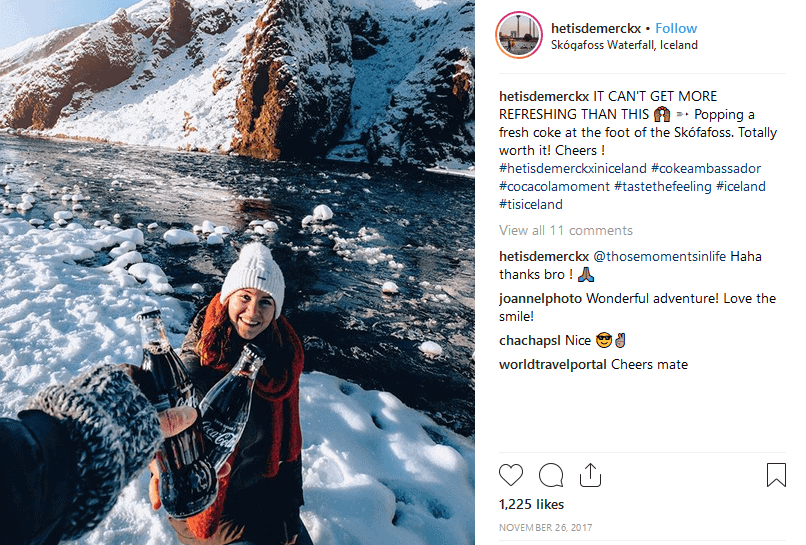 Coca-Cola is one such brand that collaborated with Yannick Merck, a micro-influencer, to showcase their products and merchandise on his worldly travels.
3. Increase in in-house influencer programs
Rather than content distribution, in-house influencer marketing focuses on building relationships. The arrangement also allows brands to work more closely with influencers.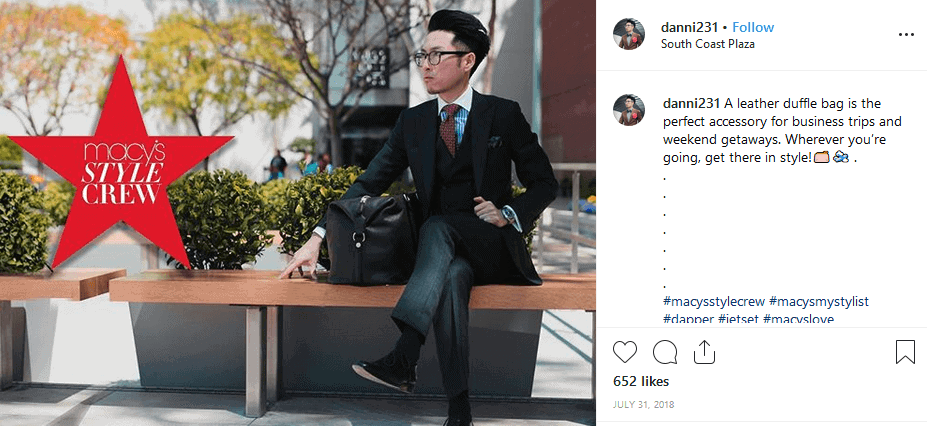 Macy's has a huge in-house influencer program for its employees. Macy's Style Crew has turned 300 employees into their brand ambassadors.
In-house influencers bring a sense of loyalty that other influencers fail to match. Therefore, their endorsements seem more authentic and real.
4. The emergence of CGI influencers
The emergence of CGI influencers into the influencer marketing industry has changed the way brands view collaborations. On their social media channels, CGI influencers are posing at exotic locations.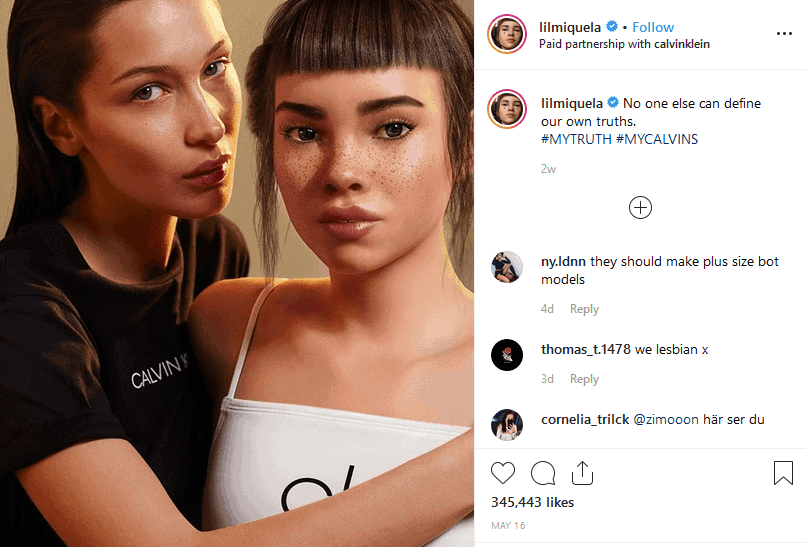 Many luxury brands have started collaborating with CGI influencers. Lil Miquela is among the most popular CGI influencers and has partnered with brands like Calvin Klein, Diesel, and Prada.
CGI influencers are becoming popular for brands because they allow brands to completely control how their products are advertised. This means that the unpredictability that comes with real-life influencers can be avoided.
5. Stringent advertising guidelines
In the past, influencer marketing did have a bad reputation for being unethical and immoral. Keeping in mind these unfair practices in the industry, the Federal Trade Commission (FTC) sent out official warning letters and issued guidelines to protect the consumers' best interest. These guidelines make it necessary for influencers to disclose their associations with brands. Because of this, it is obvious to see influencers including #paid and #sponsored on their posts.
In the future, influencer marketing will focus more on maintaining the trust of consumers high.
The future of digital marketing
1. AI and Automation
Chatbots are among the latest trends on social media. It has become increasingly simple for audiences to reach out to brands. This ease of access makes it important for brands to respond to their queries as early as possible—Chatbots help respondsflavourbehavioursueries instantly. AI is the future of marketing. Brands are using chatbots powered by AI to promote their products and even resolve customer's issues.
Mastercard has its chatbot that talks to its audience about expenditures and finances. Due to improvements in AI, brands are switching to this customer service model to improve customer satisfaction levels. It can come in handy to answer the common question which may not require any human interaction.
2. Shoppable posts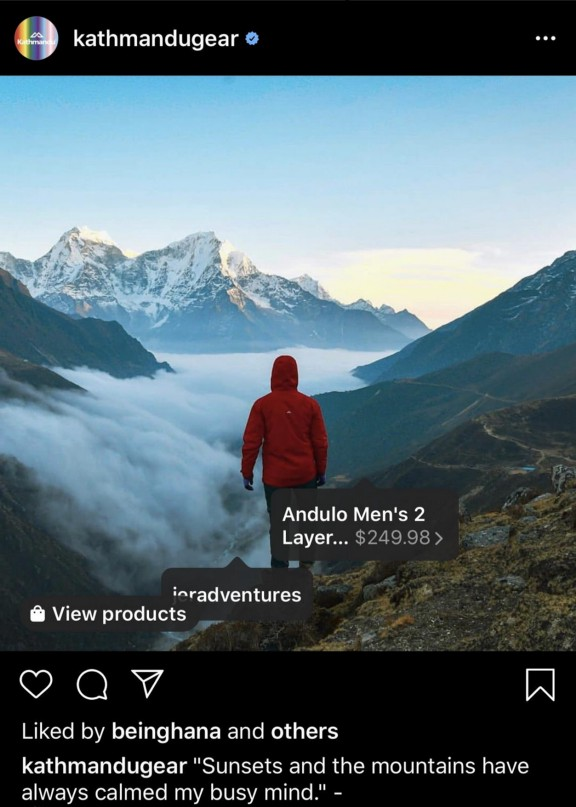 In the early days, social media was considered a place for businesses to connect with their consumers or showcase their products and build their brand's image. However, there was no way for brands to get their social media followers onto their online stores through those platforms. But, now there is. Shoppable posts are gaining more attraction.
3. Micro-influencers
Micro-influencers refer to medium-sized influencers with niche areas that are popular enough to be influential but are not loaded with sponsorships.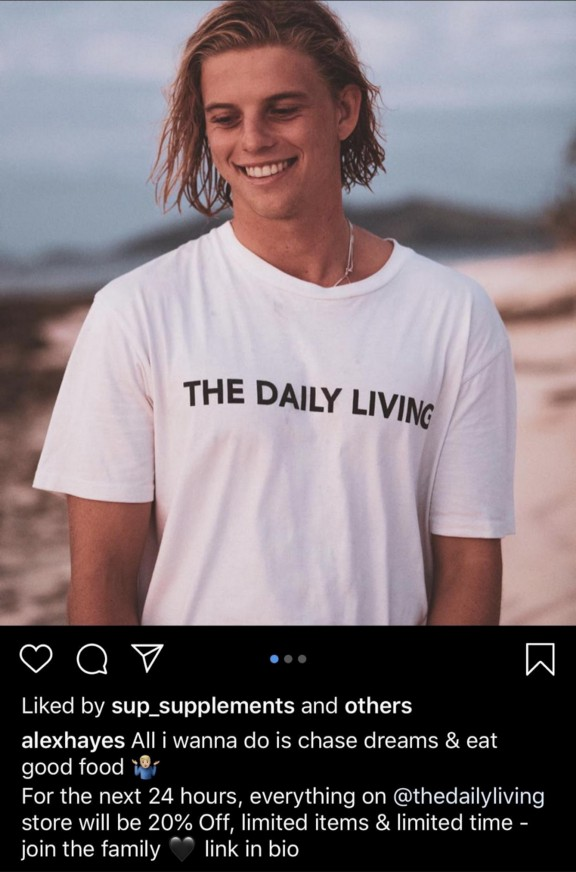 The advantage of using micro-influencers is that they have a better engagement rate. They can dedicate more time to each follower and generate content that is extremely relevant to their audience.
4. Personalization
Businesses will no longer be able to progress in their industry without personalizing or tailoring their approach, especially considering that 80% of consumers are more likely to do business with a company if it offers personalized experiences.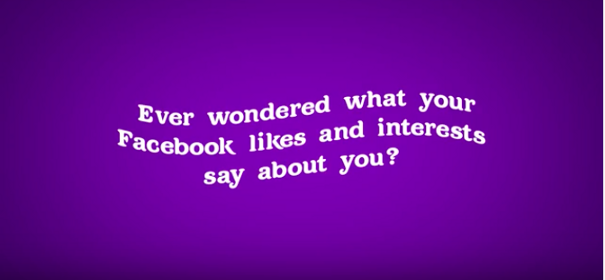 Cadbury had created a personalized video campaign to match a Dairy Milk flavor with users, based on data from their Facebook profile. The campaign generated a 65% click-through-rate and a 33.6% conversion rate, proving that personal touch impacts audiences.
5. Voice Search
Voice search is becoming less of a novelty and more of a necessity. In fact, 50% of the searches in 2020 were from voice searches (according to ComScore). Consumers are expected to use voice search for more in the future.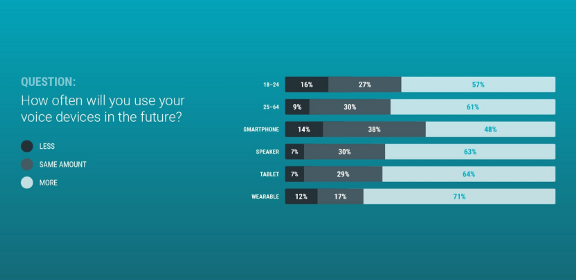 Companies' most important thing to realize is that voice search is not just another channel to reach out to consumers with messaging and sales. It is a unique approach that marketers need to develop to nurture consumer interaction and a more connected brand experience.
Wrapping it all up!
Digital marketing and influencer marketing are bound to change with the dramatic changes in technology and consumer behaviors. However, brands need to leverage it to their advantage. This starts with developing a clear goal – do you want your campaigns to help drive sales, build authenticity, brand awareness, encourage email sign-ups, etc.
Brands can then start scoping out potential influencers and make the most of their digital marketing campaigns.
Recommended Read:
UPCOMING TRENDS IN DIGITAL MARKETING THAT YOU SHOULD NOT IGNORE THIS 2021
TOP 10 DIGITAL MARKETING SKILLS YOU NEED TO LEARN IN 2021
5 BEST ONLINE DIGITAL MARKETING COURSES IN 2021
General FAQs
What is the future of influencer marketing?
Influencer Marketing Will Be Bigger Than Ever in 2021. Influencer marketing is on track to become a $15 billion dollar industry by 2022 and it shows no sign of slowing down. In fact, 63% of marketers intend to increase their influencer marketing budget in the next year.
Why is influencer marketing effective?
Influencer marketing works because it uses tactics like word-of-mouth marketing and social proof, which are now critical aspects of any successful marketing strategy. Customers trust their peers, friends, and people they admire more than the companies selling the products and services they buy and use.
How many followers do you need to be an influencer?
Micro-influencers are likely to have up to around 1,00,000 followers, although this number is often lower. Micro-influencers tend to focus on a particular niche, and they are often considered authorities in that niche.