Link building is one of the most essential techniques for SEO to employ when starting a business. Links are important because they provide credibility to your site and could lead to more traffic.
How to Outsource Your Link Building? Click To Tweet
There are a few different ways to build links, but the most common way is through article submission to reputable journals, guest blogging, and collaboration on relevant forums. It can be an effective way to increase your website's visibility and reputation.
What Is Outsource Link Building?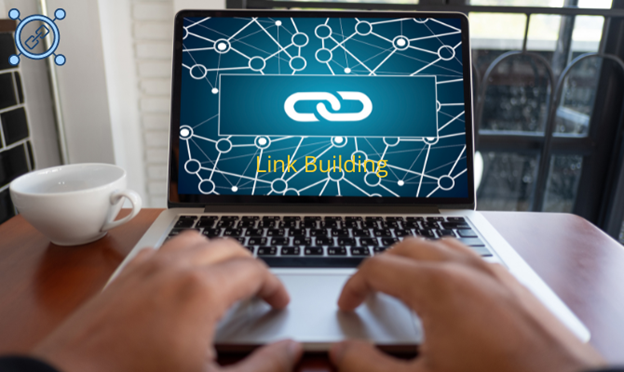 Link building is a process of acquiring links to improve an individual's search engine ranking and web visibility. Outsourcing link building can be a cost-effective way to increase the number of backlinks your website receives.
There are several different methods for outsourcing link building, including using paid services and using free tools. Paid services typically charge a fee for each link built, while free tools usually require you to provide a list of source websites. Both methods are effective in their own unique ways.
Paid services offer the advantage of consistency and accuracy. At the same time, free tools can be more flexible but may require more effort on your part. Overall, it is essential to choose a method that matches your specific needs and budget.
The Process to Outsource Your Link Building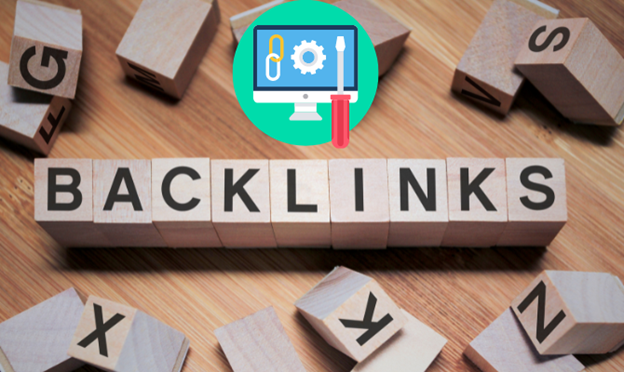 The process of outsourcing your link building is not difficult, but it does require some planning and preparation. The most important part of outsourcing is finding the right partner for your needs. There are many different services and tools available, so it's essential to find one that will fit your budget and timeline. However, here are some simple steps to outsource link building for your business.
1. Research Agencies
If you're looking for a way to speed up the process of building links and increasing your website's authority, outsourcing your link building may be the solution for you. There are many agencies that can help you with the best link building service, so it's essential to do your research before selecting one.
One of the most important factors to consider when selecting an agency is trust. Make sure that the agency you choose has a good reputation and has been providing quality services for years.
Another essential factor to consider is price. You'll likely have a range of options when it comes to pricing, so it's important to find an agency that fits your budget.
Finally, be sure to ask the agency questions about their SEO link building service process and how they plan on accomplishing objectives such as increasing website traffic or improving SERPs rankings.
2. Set Clear Goals and Provide Direction
When starting out with link building, it can be tough to know where to start and what steps to take. By setting clear goals and providing direction, you can ensure that your links are being built in the most effective way possible.
One of the most important steps in link building is understanding your audience. By knowing what they want and need, you can better focus your link building efforts on linking to relevant resources.
Along with targeting specific sources, it's also essential to keep track of your progress. By tracking which links have been generated, you can determine which strategies work best for you.
Finally, don't forget about outsourcing! By partnering with a professional link builder, you can reduce the time and effort required for link building campaigns.
3. Trust in Your Provider and Their Expertise
When it comes to link building, there are two types of trust that need to be established: trust between the provider and the client and trust between the provider and the content. The first type of trust is necessary for the provider to provide quality content that meets the specific needs of the client.
The second type of trust is necessary for the provider to find high-quality links that will help promote their content. By working with a provider who knows how to create quality links, you can leverage their resources to improve your website's visibility and ranking.
4. Set Your Budget
To increase your online visibility, you may want to consider outsourcing your link building efforts. By doing so, you can set a budget and focus on other areas of your business while someone else takes care of the hard work of acquiring links.
There are many reputable link building agencies that offer affordable services. You can find listings on websites such as Google, Bing, and other search engines. Once you have found an agency that meets your needs, it is essential to understand their fee structure to avoid any surprises down the road.
Setting a budget is also essential when selecting a link building strategy. Some routes, such as article submission or social media outreach, may require more time and resources than others. Make sure you are realistic about what can be accomplished with your allocated resources.
5. Choosing Quantity vs. Quality
The key to successful link building is choosing the right approach for your needs. Many people believe quality is more important than quantity when it comes to links, but this isn't always the case. Quality over quantity can be a better strategy for some businesses, and there are a few reasons why.
Quantity over quality can save you time and money. When you outsource your link building, you can focus on creating high-quality links rather than trying to create links from scratch yourself. This means you won't have to spend hours researching which links are the best or spending money on advertising that may not work. Instead, you can simply pay someone else to do it for you.
Additionally, by focusing on quality instead of quantity, you're likely to get better results on organic link building.
6. Understand That It Takes Time
SEO and link building can be time-consuming endeavors, which is why many people turn to outsource services to speed up the process. However, this approach comes with some important caveats.
First, make sure you find a reputable provider who has experience working with link building efforts. Second, understand that you will need to provide the contractor with a detailed plan and specific goals. Finally, be patient – it can take a while for your links to start earning you traffic.
Benefits of Quality Link Building
Quality link building consists of constructing links with high-quality websites relevant to your business. The benefits of quality link building are numerous, including increased search engine ranking, more website traffic, and better customer conversion rates. By choosing the right link building companies, you can build links effectively and achieve the desired results.
1. Saves Time
Businesses often outsource link building to save time. There are a few explanations for why this is the matter. Time is essential for any business, and outsourcing link building can help you utilize that time more productively.
Additionally, outsourcing can help you avoid potential conflicts of interest. By having a separate team do the link building for you, you can be sure that your links are coming from sources that are unbiased and helpful to your business. Finally, outsourcing can also help keep your link building efforts consistent and organized.
2. Ensures Consistent Link Maintenance
Many businesses outsource link building due to difficulty maintaining consistent link building. By outsourcing, a company can focus on other aspects of their business while someone else takes care of the link building.
Outsourcing also allows for greater flexibility and adaptability and a more direct connection to search engines. The reason why outsourcing link building is so successful is that it enables businesses to take control of their online reputation and presence.
To maintain a positive online reputation, businesses must have a strong web presence and consistent link building. Many small businesses don't have the time or resources to do this themselves, which is where outsourcing comes in. With outsourcing, companies can outsource all or part of their web presence management to someone who has the necessary skills and knowledge.
3. Leads to Higher Site Metrics and SEO Scores
The benefits of link building are clear: better site metrics and higher SEO scores. In fact, building links is one of the simplest, most effective ways to improve your SEO. The more links your site has, the better it looks in search engines. Furthermore, links from high-quality sites boost your site's authority and can help you attract more visitors.
4. Improved Relationships Within Your Niche
Effective link building is not only necessary for SEO purposes but also for relationship-building within your niche. When you build links to high-quality websites and content, you create relationships with those sites and the people who work on them.
When done correctly, link building can result in better exposure for your website and help you build stronger partnerships and connections with other sites. It helps to get link juice from authoritative sites.
Conclusion
Outsourcing your link building can save you time and money. By working with the right link building companies, you can get quality links that will help your site rank higher in search engines. And remember to keep track of your progress and measure the success of your campaign by tracking the number of organic clicks and impressions generated.
Recommended Read:
TOP 6 DIGITAL MARKETING COURSES THAT WILL PREPARE YOU FOR A SUCCESSFUL CAREER IN 2022
5 BEST SOCIAL MEDIA ANALYTICS TOOLS FOR MARKETERS IN 2022
AMAZING TRICKS TO INCREASE SUBSCRIBERS AND VIEWS ON YOUTUBE IN 2022
General FAQs
How much should I pay for link building?
Link building pricing can vary from $100 to over $1,500 per link, depending on the industry you are in. A common campaign budget is $5,000-$20,000/month, often tied to content marketing activity that also has secondary KPIs.
Does link building still work?
As you improve site's visibility, you should know that link building remains one of the most effective SEO tactics. Since Google continues to factor in high-quality backlinks to determine a site's credibility, investing in a link-building campaign can potentially grant you more ranking and conversion opportunities.
Do inbound links improve SEO?
Inbound links, also known as backlinks, occur when another website links back to your site. Google views inbound links as an indicator that your site has high-quality content, making these links one of the most important elements in search engine optimization (SEO).