Link building is one of the most practical techniques to improve your website's SEO visibility. The better your SERP ranking, the more your audiences will know about your business and brand.
No matter which industry you belong to, the only way to perform well and rank higher on search engines is to have high-quality backlinks.
But, what are the right skills that help you build those high-quality backlinks?
Before we can start talking about link Building Skills, you must know that link building is hard work and requires in-depth knowledge of the niche you are working with.
Link Building Skills You Need To Be A More Effective Link Builder In 2022 Click To Tweet
Today, after seeing the great minds of SEO experts, it is hard to imagine that even they started as a novice without knowing how SEO works.
But, at the same time, it is also true that every link-building expert has started somewhere.
Whether you are a new hire in the digital marketing industry, freelancing, or someone trying to secure better traffic from guest blogging sites, you might feel overwhelmed by the SEO and find it impenetrable to learn.
Or at least unable to catch the experts.
If you feel the same, you are at the right place. Here we will discuss the skills you need to become a successful link builder.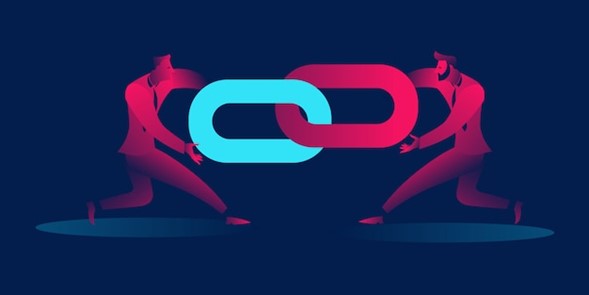 Skills You Need To Become An Effective Link Builder
We build links daily; even this article is meant for link building. But that's what makes this article different from other link-building articles is the effort that has been put into making it high-quality and relevant to the industry.
This can only be done with the help of the right skills. Without the necessary skills, you will never know what the other side wants from you, at least what they are expecting.
Technical skills can be learned, but the real pedigree for link building skills comes from talents and personality traits.
1. Tenacity & Patient
Patience is the key if you want to establish yourself as a successful link builder. Link builders spend a lot of time waiting in their inboxes waiting for replies from other bloggers.
If you are impatient, you will always look for instant gratification. No amount of skill can help you here. You will only be feeding yourself your anxiety.
The only way to get a faster reply to your email is to create mail that showcases your value and how they will be able to profit out of link building.
You must know nobody is here to help you; everybody is doing business. If you can show them the benefit, they will certainly show their desire to work with you.
2. Interpersonal Skills
Are you good with people?
Are you able to convey your message to other minds?
Can you make friends easily?
If so, you are already primed to be an excellent link builder.
Outreach is an essential part of link building. This is where everything starts. Before talking about a business, we first need to connect with people and form relationships.
To form a relationship, you can't just approach everyone with the same demeanor. Instead, you must tailor your approach based on whom you are reaching out to. Only then will you be able to buy and sell guest post.
The key to successful link building is finding common ground. If you can show others how your article can help their website, they will happily work with you.
3. Creativity
Out of the skills, that's hard to learn is creativity. It is something that you have an innate talent for. Link building is also about creativity.
You must be wondering, HOW?
Once a certain strategy technique seems to not work, link builders need to develop different strategies to find new approaches. Or design the old tactic in a more novel way.
This is the reason why creative thinkers who are not even writers are excellent link builders because they understand people and connect emotionally, which others can't do.
4. Adaptability
Adaptability is what makes it so far as a link builder. We are saying this because the link building industry and its practices are related to how SEO works.
As we know, SEO is a dynamic industry that is changing even now as we speak. With just one algorithm update, old tactics stop working. In that case, you must constantly adapt to the new update and start working on a new link-building strategy.
As the search engine changes, we need to adapt to the search engines and strategize effective methods for ink buildings.
Conclusion
Technical link building is important; we believe anyone can learn and implement them. However, the success of their effort will be determined by the skills we have mentioned above.
You cannot teach someone how to effectively communicate with others or stay patient with the approach while finalizing the deal.
Remember, it is hard to adapt to the changes if you are stuck in your ways. Hence, you must always be open to new ideas. As a link builder, you must see every opportunity as a backlink.
Recommended Read:
TOP 6 DIGITAL MARKETING COURSES THAT WILL PREPARE YOU FOR A SUCCESSFUL CAREER IN 2022
5 BEST SOCIAL MEDIA ANALYTICS TOOLS FOR MARKETERS IN 2022
AMAZING TRICKS TO INCREASE SUBSCRIBERS AND VIEWS ON YOUTUBE IN 2022
General FAQs
Why is link building an important part of SEO?
Link building is an important part of SEO services because it helps search engines discover new web pages, and determines which pages should rank higher in the SERPs.
What is link building services?
Link building is the process of getting other websites to link back to your website to drive relevant traffic and increase their site's authority.
Why are links important for a business?
Links are a critical part of search engine optimization. They help you to build exposure, increase brand awareness, communicate authority, and drive traffic to your website.