Everybody writes, right? But, there are lots of things you need to consider if you are writing for the internet. Content writing is an area you need to write carefully to impress and keep your audience.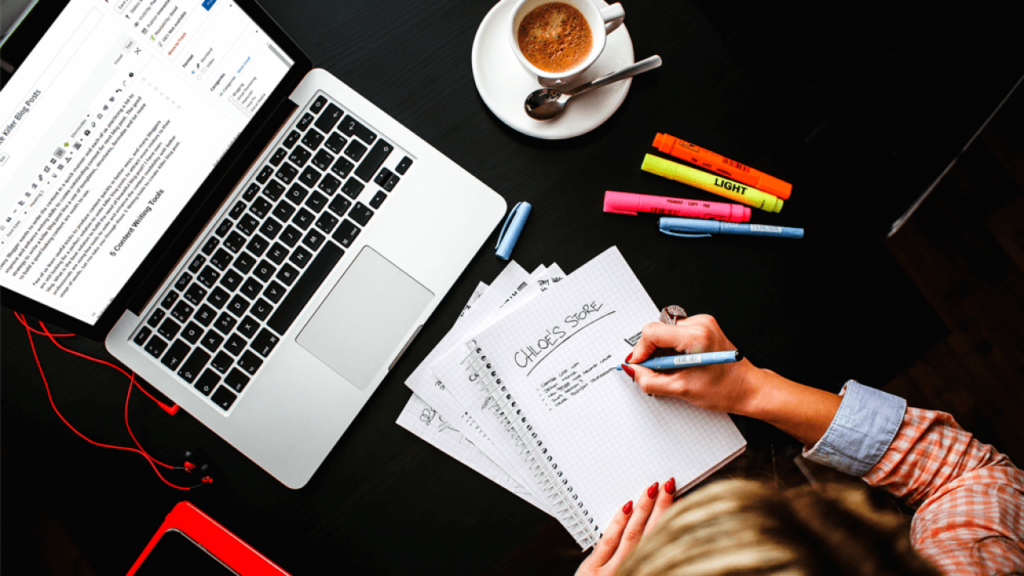 If you are thinking about taking up or how to start content writing as a career or for sports. Then you should be sure that you're taking a great path to share knowledge across platforms. Here are great tips to help you start confidently and to succeed in this pursuit.
How to Start Content Writing? A Step By Step Guide for Beginners! Click To Tweet
10 Steps Needed to Start Content Writing & Succeed like a Pro
1. Take up a Specific niche of content writing
There are so many different kinds of content formats you can specialize in — blog writing, SEO content writing, creative writing, website content writing, podcast scriptwriting, academic writing, mass media writing, copywriting, and more.
If you have a fashion blog or website, then you should stick to the genre. You should craft topics and content on the category. Let your audience understand precisely what you're known for. So they can always come back whenever they need anything in the category.
There are also various categories and writing niches, including technical content writing, fashion blogging, sports writing, current affairs/journalism content, marketing content, educational content, and creative writing.
2. Research and come up with exciting and relevant ideas.
A content writer should be able to research and come up with exciting and relevant ideas that will be appealing to your readers.
You don't want to bore your readers with stale and boring content. Research extensively exposes you to so much data and information you can use to structure your content to make it more creative and insightful.
3. Find Your Unique Style
If you have found your niche, you should find your unique style and evaluate- how well it works for your audience. Do not try to follow someone else's writing style if it doesn't work well for you. It is possible to write in the first person or second-person narrative. It depends totally on what works best for you.
Every person has a unique personality and has a different style of writing. They should have a varied type of writing. Preferably, before writing an article, clarify your thoughts, and answer these questions: What are you writing? Why are you writing it? And for whom are you writing it? Select the preferred tone, format, and level of expertise of your target audience.
4. Make your Headline or Topic Catchy.
Your headline should be so appealing that people feel they have so much to lose if they do not read what is there.
It is an integral part of writing that you can't ignore. You have probably clicked to read on an article because you felt you had so much to learn or discover about a particular topic.
Your topic should connect with your readers and also create interest. Predict the information people will find when they click through.
5. Attract Readers from the First Paragraph.
The first paragraph determines if people will stay and read your article to the end. It is the point where you hook the readers and get them reading every line of the word.
You could use the storytelling method or a question method example, "Did you know you can cook without water?"
Wow! If that is possible, then anyone would love to learn to do that, and so, they'll read on. Your first sentence should take the reader smoothly to the main point of the article without misleading them.
6. Edit Thoroughly
The first draft never produces persuasive writing. Generally, the first draft is a great attempt to figure out how to put your ideas into words. These are almost always badly written as a result.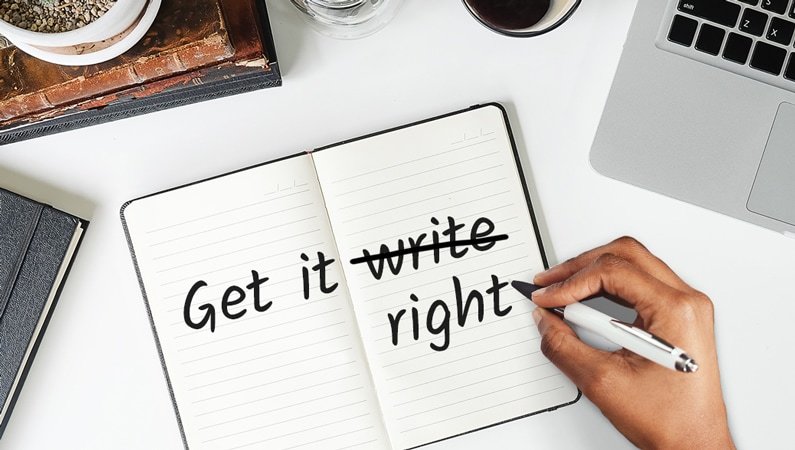 A poorly formatted draft with errors in spelling and grammar might indeed end your chances of keeping the client. Before you publish it, make sure you thoroughly proofread it.
For every writer, you should:
Read your document after writing it. It is an excellent way to detect errors, wrong or inappropriate choice of words, and unpleasant sentences,
Use online tools to identify spelling errors, grammatical errors, inappropriate uses, tonal inaccuracies, and long drawn phrases.
Edit words that leave you feeling uncertain or lacking in confidence.
7. Make it Easy to Read.
It would be best if you made your content very easy to read. You should achieve this by using short paragraphs, short sentences, and bulleted lists. Nobody loves to read cluttered articles or stories.
All good content should explain who did what, when, where, why, and how. Put these points in different paragraphs or subheadings. Break your content into subheadings, so it doesn't look too long and difficult to read. You don't need to write long sentences or long words to get your point across.
8. Make a Stress Relieving Conclusion
After your audience has read your story, no matter how long or short it was, sum up your main point at the end of the content. Tell your readers how they will gain from the knowledge that you provided them.
Seeking Help from Expert Content Writers
If you are entering the writing field, you should never underestimate the importance of experts and pros. You should seek the experts' advice and help, and give them your articles to read and edit. Indeed your editor will find more errors and guide you to avoid more of them next time.
When you seek help from experts, you should research how this writer does it. Here are some things you should note:
Study the format and layout of your mentor's article.
How he structured the introduction.
What the first words and paragraphs look like.
Know how they create the material and how they present the ideas.
Understand what had been the call to action.
How he draws the article to an end. That is the conclusion.
Reading is a great way to learn, and you will share the knowledge that you get. The more you read, the more exposed you become to high-quality written works.
More importantly, it will help you learn and understand different ways of approaching a subject matter, framing your story, maintaining your flow, developing new ideas, etc.
Best Tools for writing content
The following tools facilitate and make it easy to become a freelance content writer.
Grammarly
With Grammarly, you can review your spelling, grammar, and sentence structure. Using the browser-based system is free to use for those necessary features. For more criteria such as plagiarism and passive voice, the premium version will be a better option.



Microsoft Word
Microsoft Word makes editing and working with documents easy.
How to Stay Successful in the Content Writing Business
Know your audience. You can write whatever they want to read if you know who the readers are. Understand that you do not write for yourself, nor for your organization but for your audience.
Perform keyword research. Understand that when people seek to read an article, there is always a keyword they'll search for. You should write extensively about the keyword and try to stay on it without beating around other topics.
Know your competitors and the competition. Know what others are doing and what they are not doing. Let the competition challenge you to do better. Understand their strategies and let yours fill the loopholes you find in theirs.
Conclusion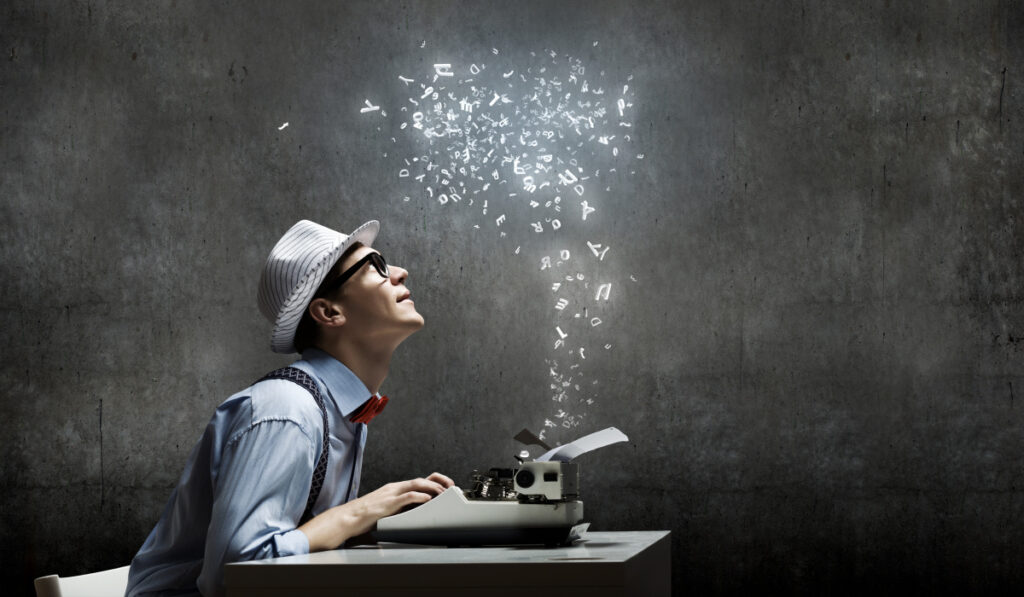 If you have decided to start content writing, you should follow the steps we have pointed out in this article and be sure that it will help you entirely on your route to success in content writing.
The next step you need to take is "Start Already" and watch your first content come out a success.
Recommended Read:
20 CREATIVE WEB DESIGN TOOLS TO CREATE STUNNING WEBSITES
General FAQs
What is SEO content writing?
SEO writing (also known as "writing for SEO") is the process of planning, creating and optimizing content with the primary goal of ranking in search engines.
What are the 6 types of writing?
There a six genres of writing: descriptive, expository, persuasive, narrative, technical and poetic.
Are content writers in demand?
Thanks to the rise in content marketing, content writers are high in demand – but what exactly differentiates them from other writers? Content marketing is a quickly growing field. With that growth comes opportunities for entrepreneurial-minded writers.