Web design trends change almost every day, if not every second! And every trend brings along something incredible for the next best feature. If yours is a new or perhaps a leading web design and development agency, you probably understand the significance of background videos on web pages that simply engage you a little bit longer than pages without it.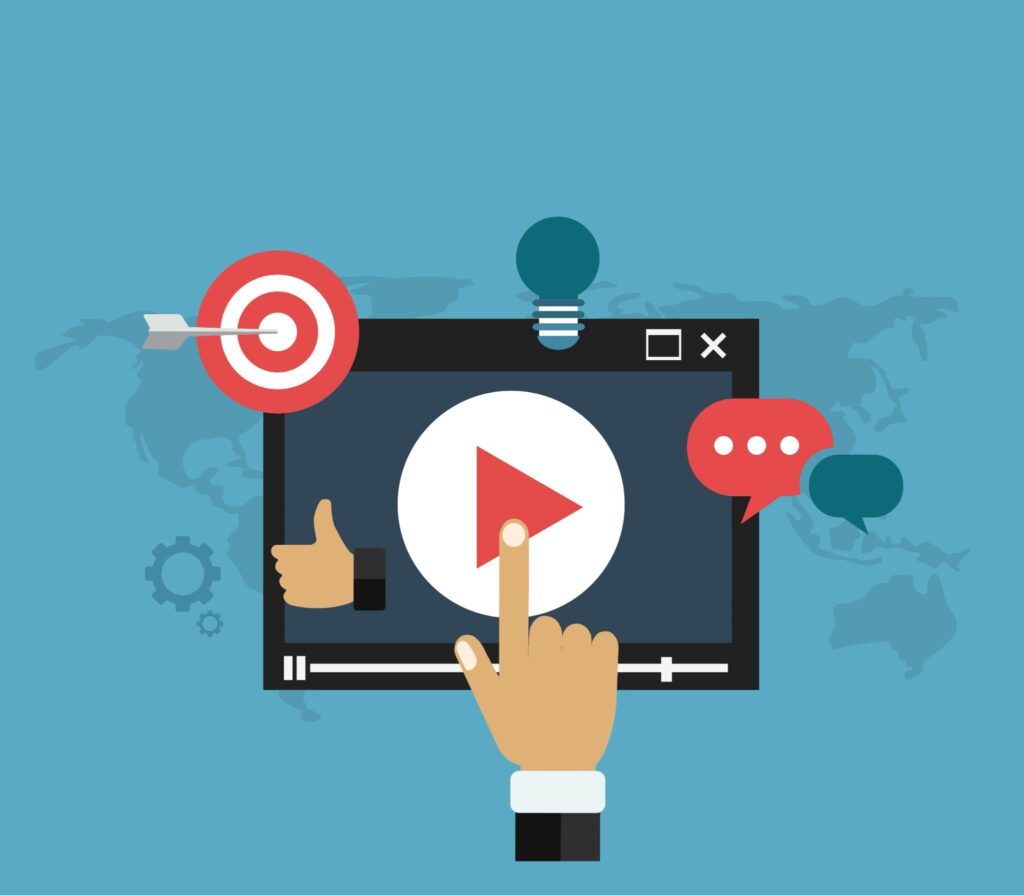 That said, a website tells the corporate story, builds a brand and video simply complements it by setting up the tone and mood. Although not popular for almost every other website, there're particular genres that definitely require a creative video for better conversion rates and longer stay. Read on to know more!
How to Successfully Incorporate Video Backgrounds into Your Homepage? Click To Tweet
A Video-Embedded Homepage
An average user spends more or less 15-seconds on a website before getting bored and navigating away. Considering this, you have only a quarter of a minute to make a good impression and design your website's homepage to make a real difference, be it for good or bad. Then again, another professional survey concluded that a website having a video-embedded homepage prompts users to spend more or less 90% extra time.
Videos have the potential to instantly grab attention, communicate essential information and of-course, appeal to users who would land on the website's page. Incorporating a background video is a super-effective and straightforward strategy to an incredible website.
Still, those having less or no experience in website designing would find the process a bit daunting. The details shared below would act as a complete professional guide on having an awesome homepage video background for a website.
Features to Include
Whether you are incorporating video background or not, having a good understanding of basic elements would surely help in making an incredible homepage. Have a look at a few must-haves!
Branding Essentials: Be sure a website has all the elements that communicate about your brand and that a user has landed on the authentic source, unlike the many fake pages! Logo, brand colour scheme, typography, animation, visual and functional elements so on should be of highest quality and original.
Brand Sentiments: What services or products are you offering under the business or brand name? How are you different from others? Are you targeting any particular geography or demography? All such questions are answered when you're creating the brand sentiments which are most important even for users who would only browse and skim away. The least is that they'd go with the right information that may be useful for others.
Brand Persona: What's your website about anyway? Is it a serious brand, full of fun or a mix of both? Be sure to include content that truly fits perfectly to the vibe, services or persona thus helping customers in recognising your brand above all.
Add-On Features
Then there are additional features that boost user experience on a website. These are:
Colours & Visuals: Even if your corporate ambiance is all black-and-white, be sure to pick a colour palette that gives the page an elegant look and fits perfectly.
CTA: It's obvious that you've created a website to sell your products or prompt visitors in taking a certain action. Be sure that there are clear action buttons placed strategically on the website that helps a customer in making just the right move or navigate them where they want to go.
Copywriting & Screen Size Optimisation: An eye-catching visual can be made twice as appealing when complemented with a creative copy. And then there are many different screen sizes to consider with a fully responsive website design and development. Make sure your webpage appears and functions perfectly on all screen sizes in a smooth and hassle-free manner.
Types of Videos for Particular Website Pages
Professional web design and development companies in Dubai follow a standard methodology to ensure their digital solutions are perfect. The same goes for background videos that must be a perfect-fit for every page. The details below will guide you further!
Homepage – Recommended Video: Explainer
A homepage is just like your home's front door that can make or break the entire impression. An unappealing homepage is likely to ward-off visitors so you need to make it appealing. Explainer videos or whiteboard videos are a perfect fit here that delivers a high-level view.
Product/Services Page – Recommended Video: Demo
A product or services page introduces users to the core offering of your business or brand with the most relevant features, how they can be used, the right users for the products and even pricing. A short, catchy product guide or demo reel is the right answer that tell users on how a particular product or service can be used for the best outcome.
Landing Page – Recommended Video: Promos & Personalised/Influencer
With landing pages, only conversion matters and whether you're selling a product, prompt visitors in booking a call with the sales team or simply download a piece of content, promo videos and personalised/influencer-driven videos act as a short teaser to prompt users in taking the desired action. A well-designed landing page with just the appropriate video has the potential to increase conversion by more or less 87%.
About Page – Recommended Video: Culture
A business or brand's about us page introduces visitors with the company, the team, the culture, how it all came to be and so on. In short, it's a complete brand or business's journey so communicating culture through video is the right pitch here. The same can be said for 'Careers Page'.
Now that we know the best practices to embed a video background to a webpage, be sure to do it right. Or, you can hire a digital marketing company's service to get the job done perfectly.
Recommended Read:
UPCOMING TRENDS IN DIGITAL MARKETING THAT YOU SHOULD NOT IGNORE THIS 2021
TOP 10 DIGITAL MARKETING SKILLS YOU NEED TO LEARN IN 2021
5 BEST ONLINE DIGITAL MARKETING COURSES IN 2021
General FAQs
What is the best way to present videos on your website?
The quickest and easiest way to incorporate video onto your website is by embedding a link to a YouTube or Vimeo video. This method is compatible with nearly every content management system (CMS) and requires nothing more than copying an embed link into your site's HTML code.
Should you have a video on your homepage?
Videos convey information quickly and concisely. If your video's goal was to raise awareness of your brand, product, or service, you'll more than likely want to post it on your website's homepage.
How long should a homepage video be?
For most homepage videos, we'd recommend keeping the length to 2 minutes or under. This type of content should provide a quick overview of your product for top-of-funnel customers.