There has been a marked change in how businesses use videos to promote their brands in recent times. For example, 86% of brands use video as a marketing tool, according to a Wyzowl survey.
Video form is the top of online content for literally every brand.
With the increasing trends in video marketing, many businesses are moving forward with videos for their brand marketing.
The Ultimate Form of Video Trends Social Media Marketers Should Know Click To Tweet
If you are a business and looking to expand the budget in video marketing, we have curated this ultimate list for your reference.
Storytellers, marketers, or media buyers can use this list to implement cutting-edge strategies in social media marketing that work much better than conventional ways.
Silent videos with captions
According to recent statistics, 92% of consumers watch videos with the sound off, and 50% rely on captions, making it imperative that your videos are designed to be viewed silently.
The videos are being watched in a quiet setting where the acoustics will affect the sound quality so that the audience can move hands-free between videos without the audio. In addition, video-sharing sites offer users the capacity to view videos with the sound turned off.
As a social media marketer, you can create powerful and effective video content with captions so that your videos are accessible to the social media users who are watching your content with sound off.
By captioning your videos, you are also making your video content SEO-optimized. When you upload the videos with captions, the text is indexed and used as keywords for searchability.
Explainer Videos will dominate the video marketing sector.
Explainer videos have always been quite popular among businesses. But, more and more social media users are demanding explainer videos from brands. With its different kinds of forms, companies can use explainer videos to attract an audience of various target groups.
For example, a toy company can post animated explainer videos on social media to attract kids. But the same company can use whiteboard explainer videos to present a sales pitch to a business partner.
The versatility of explainer videos makes them a vital tool for businesses and hence ensures their importance in the coming years. In addition, with the increased number of video production companies available in the market, it has become pretty easy to get the best explainer video for your social media.
Video-first content on Social Media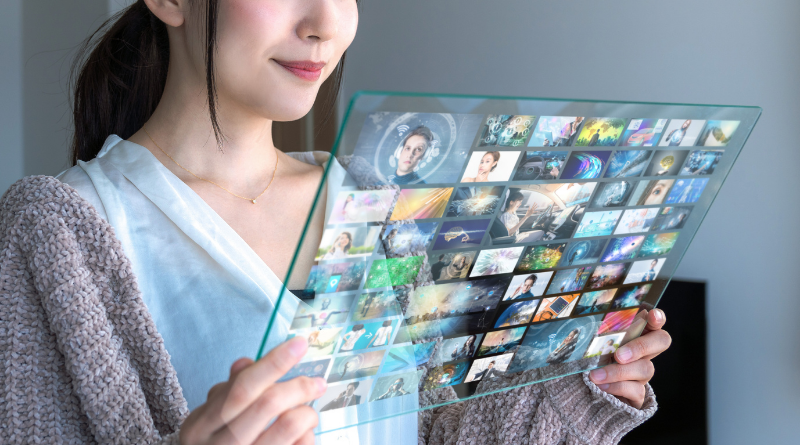 Social media platforms are working towards more video-focused features and enhancing content generation. As per the studies, half of social media users prefer video over other types of content. At the same time, 85% of social media users want more videos from brands.
It is no secret that viewers want to watch videos of the products, which gives a better feel of the product to them.
If you are a marketer or content producer and looking forward to growing, you must create video content to gain viewers and followers.
It is why social media platforms like Instagram, Facebook, and YouTube are promoting their new video features like Reels, Shorts, and IGTV.
AR/VR Videos
Augmented reality (AR) transforms how people interact with brands and products. Instead of simply viewing an image or video on a screen, consumers can now use augmented reality to view products in real life, interact with them, and even try them on.
This provides a more realistic experience to help customers make better decisions about what products they want to buy. Additionally, augmented reality can be used by businesses for marketing purposes.
For example, a brand could create an augmented reality video that allows customers to explore and interact with the product in a fun and unique way. Also, the pandemic has resulted in the rise in AR/VR videos as they offer a real lifelike experience for the customers- like Retail stores offering virtual "try before you buy."
Short Form Videos
Short-form video dominates the market, and it's expected to continue growing.
Users of social media have a shorter attention span. In addition, people prefer short videos due to the increasing number of video content and on-the-go viewing.
So, how do you define a short-form video?
It's anything under three minutes.
However, short-form video content typically falls under a minute, if not less, for the next generation of social apps.
Twitter allows short videos of up to 2:20 minutes. TikTok and Likee are 60 seconds long. In Instagram Reels, it's even shorter: 30 seconds.
Brands spend a lot of money figuring out how to market short-form videos because, at the end of the day, it's all about relying on the creativity of communities to get the message out.
Simple, short, yet highly effective.
It is why in 2021, YouTube Shorts hit 15 billion global daily views.
User-Generated Content
A user-generated post is anything a user makes about your brand. It includes anything under the heading "content," including:
Social media posts.
Videos.
Memes.
Blogs.
Podcasts.
The main reason that UGC works is that it combines the trust consumers have with their influencers with the effectiveness of video content. In fact, UGC improved the paid ad conversions by more than 20%, which is ultimately beneficial to the brand.
UGC is a tool for drawing attention, awareness, and sales towards your products. Primarily, UGC functions! Employees taking selfies at work, running an influencer campaign, or customers sharing their love for your products in a short video—UGC is adequate for these promotional techniques.
Social Media Stories
Snapchat first started stories, but it gained momentum with the users of Facebook and Instagram. They benefited from the feature.
The stories are short videos or images that you can upload on your social media accounts for your followers. The stories are the best way to connect with your audiences and tell them more about your business or brand.
Stories are more personal, real-time, and relatable. All these characteristics make stories a very lucrative video form that you can use in your marketing.
Live Videos
Live videos are becoming a popular trend on social media. One in five companies uses live video in their social marketing.
They allow people to share what's happening in their lives with followers in real-time. And since live videos are happening now, they provide a more raw and authentic view of someone's life than traditional videos do.
Live videos can be used for a multitude of purposes. They can be used to connect with your customers, update them about your company, answer FAQs, and many more.
You can use Live videos to promote events or products or provide customer support.
Brands Build Through Social Video Marketing
Brands are increasingly turning to social video marketing to reach and engage with their audiences.
In recent years, social media marketing videos have emerged as a strong trend in the online video industry. These videos are designed to promote a company or product through social media channels like YouTube, Facebook, and Twitter. You should use videos on social media to create brand recognition, drive traffic to websites, and generate sales leads.
By sharing videos that show the people behind the brand or highlight its culture, businesses can build loyalty and trust with the audience.
Wrapping up
As social media and video marketing continue to grow in popularity, content creators and marketers must adapt to the trends or face being left behind. One such trend is "snackable" content – short, easily-digestible videos perfect for viewing on mobile devices.
Videos can be your best tool for social media marketing if you use them wisely and with little planning. According to Facebook, 500 million people watch 100 million hours of video a day.
Recommended Read:
TOP 6 DIGITAL MARKETING COURSES THAT WILL PREPARE YOU FOR A SUCCESSFUL CAREER IN 2022
5 BEST SOCIAL MEDIA ANALYTICS TOOLS FOR MARKETERS IN 2022
AMAZING TRICKS TO INCREASE SUBSCRIBERS AND VIEWS ON YOUTUBE IN 2022
General FAQs
Does video get more engagement?
According to research, Users spend 88% more time on a website that has video. Video generates 1200% more shares than both images and text. Videos up to 2 minutes long receive the most engagement.
Is online video marketing effective?
While convenient and efficient for the consumer, video marketing provides marketers with an attractive, versatile, and extremely shareable medium to reach their audiences. In fact, recently found that online video is a 600% more effective marketing tool than print and direct mail combined.
How does video marketing work?
Video marketing is using videos to promote and market your product or service, increase engagement on your digital and social channels, educate your consumers and customers, and reach your audience with a new medium.