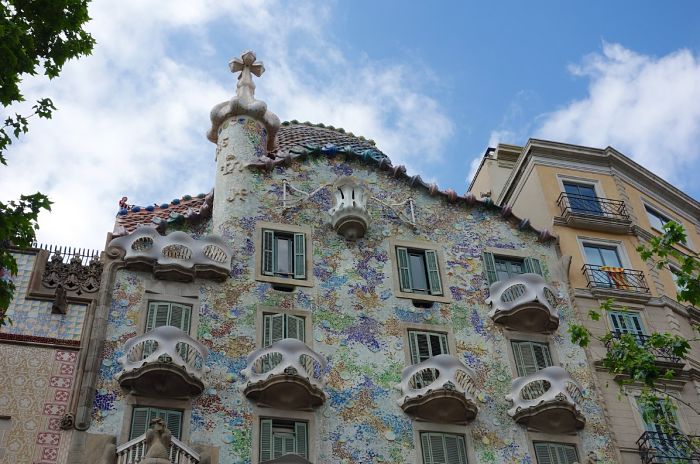 Doing a simple Internet search under the term marketing all seems to be focused from a rather cold and distant point but this is not so, much less.
On the one hand it is clear that yes, you can take advantage of markerting (both online and offline) to get more sales of a good or service, but there ends its function. On the other hand is the task of marketing that is focused on presenting a cultural aspect, on bringing the viewer something that may be of interest and that, perhaps, is still unknown or does not know its full meaning. This happens in one of the most emblematic buildings of the beautiful Barcelona: Casa Batlló. To talk about this place is to assume that many people know everything that is hidden behind the magnificent work of the architect Gaudí, but this is not always the case. Watching Casa Battló is in itself a sight that deserves (and very much) worth, but there is much to discover. On the occasion of Dia Sant Jordi they want to bring this work of art closer to the public. But how are they going to do it? 
Take advantage of markerting (both online and offline) to get more sales of a good or service
Click To Tweet
Related articles: Keys to creating texts that sell and connect with your customers

That is where your marketing campaigns come into play and the fact of knowing how to handle Social Media also to your advantage in order to establish a more direct contact with your target audience. Behind it is a great team of professionals who know very well the work they represent (which has been a World Heritage Site by UNESCO since 2005) and has also known how to reach the public so that it too Can discover it.
What they intend to do is attract through various claims. Its marketing strategy in this sense is centered on a very specific day, which alludes to the pattern of all Catalans (Sant Jordi) and takes place on 23 April. On that date the streets are always filled with people who are looking for books (coincidentally with Book Day) and roses. But why roses? That is the second complaint. The legend that speaks of Sant Jordi tells the story of a dragon who wanted to devour humans and a brave knight who saves his princess from certain death by killing the beast.
Related articles: How To Discover Trends In Real Time Via Web And Social Networks

When this happened it is said that red blood rose from the blood of the dragon and that one of them was delivered to the princess by Sant Jordi, so it is tradition that men do the same, today, with their loved ones. For this reason last year the façade of Casa Batlló was adorned with beautiful handmade flowers and this year they wanted to go one step further.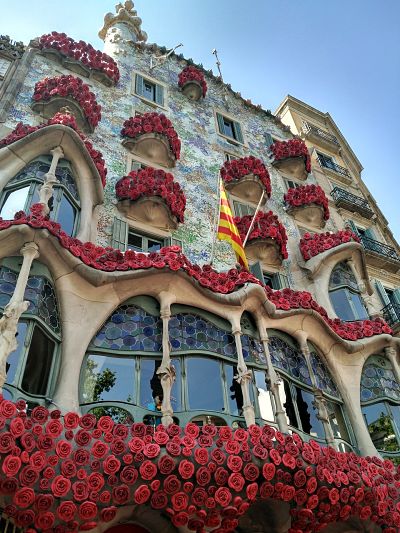 Pablo Montes / Pixabay
In 2017 the second claim (the roses) will continue to be present but, in addition, we want the public to be more participant, which is the third claim. For this reason it is encouraged to collaborate through the donation of blood, which can be carried out directly in front of the Casa Batlló from 21 to 23 April and from 10 to 21 hours.