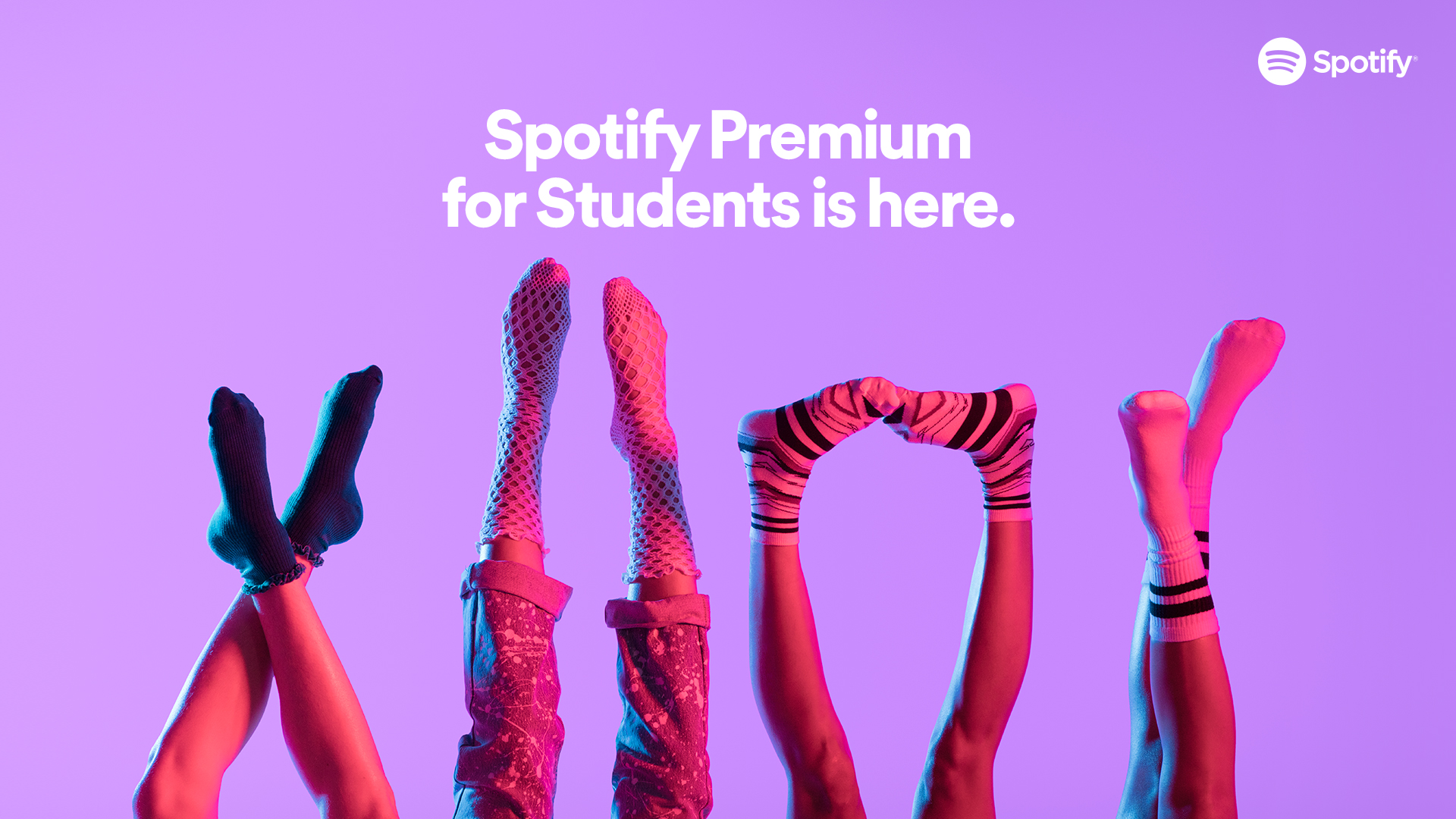 Last April 19 Spotify announced that students will be able to register on their platform for half the usual price. That is, they offer a 50% discount. This new plan has been launched in 33 countries.
Spotify launches new Spotify Premium plan for students in Spain
The Spotify Premium offer for students allows all students and users of Spotify Premium who are taking a university course to subscribe to the plan for only € 4.99, when the general cost is € 9.99. This offer will be valid throughout the academic life of the young people and entered into force on the 19th. 
Spotify launches new Spotify Premium plan for students in Spain
Click To Tweet
How do I get it?
To be able to benefit from the discount of Spotify Premium for students you will have access to this web https://www.spotify.com/en/student where you can register in the offer and start listening to the music that you love from wherever you want And when you want it.
With Spotify Premium for students, young people can enjoy:
All music without advertisements.
Immediate access to more than 30 million songs.
Save all your music in offline mode.
Listen to music in the best quality of Spotify Premium.
In order to verify the identity of the students, Spotify has partnered with SheerID. Recognized verification software and authenticity selection. So there is no possibility of misidentifications.
 What kind of music do students listen to?
Taking advantage of the occasion, Spotify has done a study on the musical habits of the students. He has noticed that the most popular artist is Melendi and is listened to by young people between 18 and 21 years old.
Related articles: Delete Your Spotify Account Step By Step!
On the other hand, the most heard song by the Spanish students is One Dance of Drake,
https://youtu.be/-82V-Ygplu4
If you look at the global level, the big music fans listen to about 70% more hours of music than an average user. Usually Saturdays, being about 5 pm the most usual time to listen to music.
If you look at the type of music that students listen to and analyzing the amount of time they do these are the data:
– Relaxation: 35%
– Training: 20%
– Celebration / Celebration: 16%
– Study / Concentration: 14%
– Romanticism / Sex: 7%
– Run: 3%
– Play video games: 1%
The most popular musical genres among students at a global level are:
1. Pop
2. Dance Pop
3. Pop Rap
4. Rap
5. Southern Hip Hop
6. Hip Hop
7. Trap Music
8. Dwn Trap
9. Post-Teen Pop
10. Gangster Rap
If you are not lucky enough to enjoy Spotify Premium for students. You may be interested in this article in which we explain 6 ways to download songs of free spotify so you can take them with you wherever you want. Both on your PC and on your Smartphone.