An excellent advertising plan requires pre-planning, research, smart work, and a lot of consistent effort. Successful advertising plans are designed in chunks, it's not a one-time task. You have to follow through the several steps to ensure it helps you achieve SMART goals.
Steps you need to follow when you create an Excellent Advertising Plan Click To Tweet
Today we are going to dig deeper into the steps that need to follow for your next advertising plan.
Let's dig into that: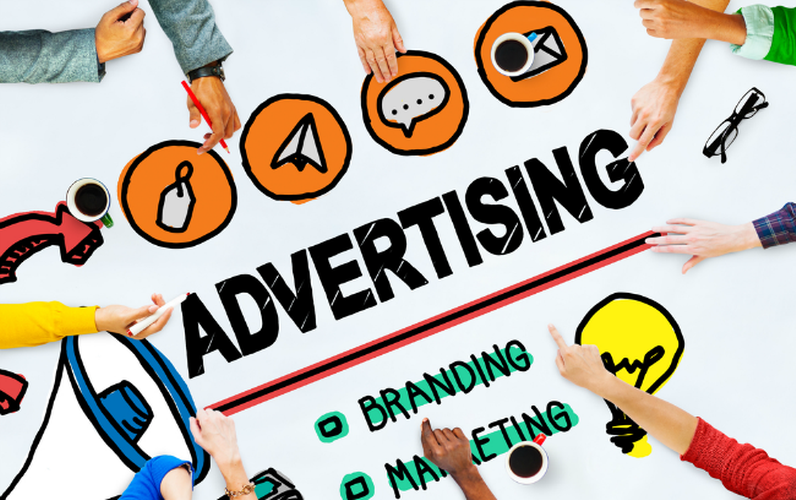 Step No. 1: Define your Goal
Goal setting is the crucial stage of your overall advertising plan. Set realistic goals that are achievable in a timely manner. If you are too ambitious, or your goals are too small you will lack direction & vision. Keep the end goal in mind and plan your strategy accordingly.
Specifics are your best friend
Remember, specifics are your best friend when it comes to creating your advertising plan.
Having a well-defined goal is important for the success of your advertising plan.
Your goal could be any of it:
Do you want to increase sales?
Whether you want to improve brand awareness?
Do you want to increase customer signups?
Acquire more customers?
Or do you want to improve traffic?
Avoid poorly defined marketing goals
They are going to take you nowhere, below are some of the poorly defined marketing goals:
We want to increase the number of website visitors
We want to rank no. 1 on Google
We want to grow a large list of email subscribers.
Well defined goals
Alternatively, below are the well-defined goals.
We need 5000 unique visitors by the end of this month.
We want to rank no. 1 on Google for the keyword, "how to design an advertising plan." We did the math that it will generate 500 visitors.
We need 300 new subscribers on our list in 2 months, and we would like to add qualified leads to our list.
Step No. 2: Research your Competitors and Customers
This is the next big step in developing a successful advertising plan. You have to rely heavily on market research in finding out both behavior of customers and how competitors cope with it.
Study your competitors well
Look for both the direct and indirect competitors and see where they advertise. How do they put themselves out there, and what specific strategies do they follow. Understand how they differentiate themselves from market competitors and what makes them successful. Don't forget to study all those competitors who address the pain points of the target audience with an entirely different product.
Choose the top 5 competitors
Your competitors might advertise in a specific magazine issue that your target audience loves to read too often, look for that. Check out their strategies for paid advertising and organic strategies. Choose the top 3-5 competitors and look for their advertising plan. A great way is to choose 3 competitors who do the paid advertising and the other 3 those who do organic advertising.
Adopt a wholesome approach
You can design and adopt a wholesome approach to researching your competitors to design a successful advertising plan.
Plan and analyze the social media strategy of your competitors
Benchmark competitor's google ads
See their organic ranking by studying the SEO strategies.
Study their content marketing efforts
Use the swot analysis template to find challenges and opportunities
Once you gather all this data, it's time to put them together to build your overall advertising strategy. You can use an existing template to customize and make it your own.
Step No. 3: Develop your Budget
No business wants to lose money when it comes to advertising, and that's why marketers need to be cautious when developing the budget for advertising. There is no rule of thumb when it comes to your advertising spent. How much you choose to spend depends upon what works the best for your business.
On average businesses makeup up 10% of the total budget as an advertising budget. For small businesses, it's around 8%. Your advertising budget is a tool that will help you achieve your goals. It is the total amount of money you would be spending on your specific campaign for the promotion of your service or goods.
If your advertising plan doesn't fit your budget, you will end up losing a lot of money. It defines how much you are willing to spend on the marketing strategies. For most small businesses, it's hard to define a budget, because they never have had invested money into it.
How budgeting helps
Helps you stay on the financial track that will lead to a successful advertising plan
Assists you to establish benchmarks and goals that are achievable in a timely manner
Allows you to invest in business growth for both short term and long term
Identify the goals
You have to identify the goals, and channels you would be using to reach your target audience. You should be clear about what y our marketing spend look like, how much you would be spending on each platform and how to track the marketing budget.
Consider all the costs
Consider all the costs as you plan your advertising budget. It includes all the costs related to the digital and traditional expenses, trade shows, costs related to hiring talent or popular website development companies, etc.
Consider data
The more data you have, the better it would be for you to make big decisions.
To make the process easier, ask yourself test questions.
How much of the total revenue you would like to spend on your advertising budget.
Get clear about revenue goals, and how much need to invest to reach your revenue goals
How much is the conversion rate?
Step No. 4: Choose the Platform
So, which platform you should choose? It varies. It varies based on the specific goals that we have mentioned in the first step. You might choose to run your campaign on Facebook, YouTube, Instagram, Tiktok, or Google.
In this step, you will have to gather more data on each platform that you would like to advertise on. If you are running a multi-faceted campaign you will have to gather data for them. For each of the ads you would like to run, you should consider the following things.
Things to consider
Name of the platform: Facebook, Instagram, Twitter, YouTube, LinkedIn, etc
Type of ad: Display ads, email ads, video ads, native ads, social media ads, video ads, and email ads.
Ad Description: Caption that goes along with the ad
Timeline: Total number of days/weeks during which your ads are going to be active
Budget: The total number of money you are doing to spend
Example
So if it's Facebook, the description would be.
Platform name: Facebook
Ad type: Animated video
Description of the ad: An aminated video to increase the reach of a new feature of the app. The animated video would be linked to the app store when someone clicks.
Timeline: 2 weeks
Budget: 1000$
Step No. 5: Launch your Advertising Campaign
Once everything is ready, host a pre-launch meeting with your team members. See if there are any shortcomings in ad budget, copy, or any other thing. Once everything is all set, launch the campaign. It's time to put all your ideas into action.
Remember, consistency is the key to a successful advertising plan particularly when you launch a multi-faceted campaign.
Consistent brand and messaging
As you launch your adverting campaign keep your brand consistent throughout using the same brand colors and themes.
Analyze the results
Once you launch your campaign, be sure to track and analyze the results. Dig deeper into the data analytics to identify the success of your campaign.
If you're going to launch the next advertising campaign, go back to point one.
Each step counts when it comes to a successful advertising campaign. Based on your specific requirements you might choose a different channel. While this is just an outline of the steps in general, you need to take time to identify the specifics.
Be mindful of each step as you design and implement your advertising plan. Personalize each step of this plan as you plan your next advertising campaign.
Recommended Read:
TOP 6 DIGITAL MARKETING COURSES THAT WILL PREPARE YOU FOR A SUCCESSFUL CAREER IN 2022
5 BEST SOCIAL MEDIA ANALYTICS TOOLS FOR MARKETERS IN 2022
AMAZING TRICKS TO INCREASE SUBSCRIBERS AND VIEWS ON YOUTUBE IN 2022
General FAQs
What makes a successful advertising campaign?
The best ad campaigns are often the ones that clearly articulate the brand value to their audience, either intrinsically or extrinsically. People don't want to work hard to figure out what you're trying to tell them. So, ensure that you clearly communicate your message and that it doesn't lead to confusion.
What is a advertising plan in marketing?
An advertising plan is a document created with the goal of matching the most effective message to your audience.
What is the most important element of advertising?
The call-to-action of your ad is one of its most important elements of your ad, sadly, it's frequently the most neglected element.