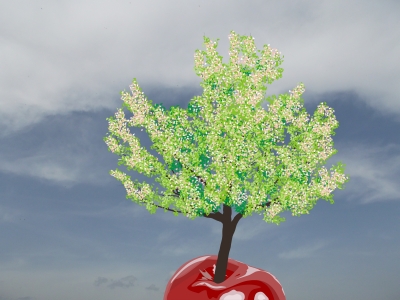 As in life itself, everything comes to an end, and could not be less in this series of publications about the startup and the process to make them grow exponentially. Last week I boarded two very important points, boosting the competitive advantage and implementation of growth hacking process. This week I would like to finish with the last two points of this essential list throughout startup.
Optimizes the execution process
All process is designed to be optimized, tuned and refined, in case things properly done. Implementation processes at startup, whether of growth hacking, competitive or just strategies of an action procedure, are fluid, ie, in any static case, and should invest your time in getting to follow up, and so you just leave them where appropriate. But how we can optimize the performance of growth hacking ?, is simple, provides mechanisms that allow you to test on the fly if you're on the right track.
Have a control group: Whenever possible you should have a control group, as if it were an experiment. On numerous occasions, there are external and outside your startup that can alter the results of your conversion factors. In the example we have been seeing, if we send the mailing campaign 100% of users to their formation in the creation of content, and get that content created has been reduced by 10%, we will never know to science true if this reduction has occurred because mail delivery has been a failure or because that month coincided with a holiday period. Ideally in this case it is to send the campaign to 80% of the contacts in your directory and leave 20% as a control to compare the results.
Use the wanted test A / B: This type of test is highly valued by professionals in the digital environment, as it has many advantages, such as ease of understanding and use or flexibility to changes; and only some problems, such as limited number of variations. Preferences aside, is the quintessential test that hackers use Growth in the startup because it can answer many of the questions that arise throughout the process. If 80% of contacts, above, we send two separate communications, one with a more visual features, and one with a standard model; a posteriori, we can see which of the two models has proved more effective and generates more content creation, and may introduce improve camapañas future. Apart from this, this model can provide the startup relevant profile information of users. Currently, this test can be much easier if you work with Google Analitics and you want to use in your landing page, since it is not necessary to add new programming codes.
A withdrawal time is equal to a victory: Entrepreneurs do not usually give in projects initiated at its startup, his fighting spirit motivates them. At times, this can be an advantage, but when your competitive advantage is weaker than you thought, or is it impossible for the execution of the process to a successful conclusion without using a huge amount of resources, it is best to discard the project and take a new one.
The key is feedback
The famous feedback. It's time to review your startup, initiate or continue repeating these 6 steps of growth hacking. Only if we work conscientiously in the steps above, success in your project will be more the result of your tenacity that your luck.
And to implement the latter, here's my proposal for feedback, what you think of this series of articles on the growth hacking and startup?