A virtual office is a workspace facility that helps you to work remotely. Although you can work remotely through messaging apps and data sharing software, virtual offices take remote working to another level. The virtual office is an office service that streamlines, manages, and organizes your remote work.
Whether you are a freelancer, a startup, or an individual, a virtual office can make your business process work similar to those of big enterprises. As more and more individuals and companies are opting for remote working, the virtual office is getting more significant.
These are the 3 benefits you get from the virtual office for your remote working Click To Tweet
If you are new to remote working, you will face different challenges while adapting to the change. If you are managing a team, you will face more challenges than an individual. From team engagement, and employee satisfaction, to productive communication, you will have to deal with all of it. A virtual office can help you deal with these problems and solve them amicably.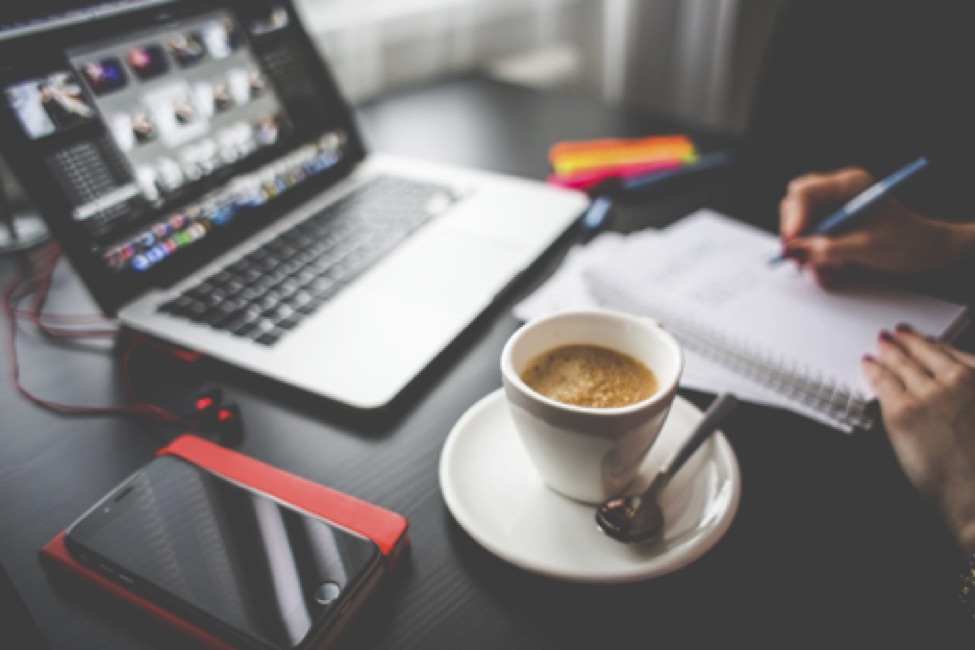 The virtual office is packed with this business facilitating features:
A virtual office is a workspace service that makes your online business work as an enterprise. All the features channelize and organize your workflow for better results. You don't have to go to the office at all if it suits you but when needed you can go and use physical office facilities as well. Since most of the work is handled online, you need to schedule your time on the physical premises.
Virtual offices support remote working and to make that possible, tech support is a must. Cyber security, collaboration tools, data sharing in the cloud, video conferencing, and analytic tools, are all a part of the tech support provided by the virtual office.
There are many useful features of virtual offices that help you to establish and grow your business within your area and globally. Some are standard office facilities while others are for your business's special needs. These features are:
A physical business address of a well-reputed and industry-specific location.
Office receptionists are trained to handle your calls as per your business protocol. They are also responsible for forwarding your urgent and confidential mail as per your instructions.
Meeting rooms and conference halls for those occasional gatherings with clients and team members are also part of the virtual office.
In-house office facilities like; office equipment, Wifi, phones, etc. can be used on the office premises.
Recreation for the employees is also a part of the virtual office including cafeterias, restaurants, swimming pools, and gyms.
One of the backbones is the technology that the virtual office provides. This covers cyber safety against theft and threat. Collaboration tools and apps are also a part of the deal.
The interiors of the virtual office premises are according to the latest office decoration and layout trends. If you or your clients or your team members have to visit it, they won't be able to help but get impressed by it.
3 benefits of a virtual office for remote working are:
Easy and fast communication and collaboration:
Communication and collaboration can be a problem when working remotely. You are dependent on messaging apps for communication. One team member messages another and then waits for him to reply. This may take some time. A lot of time is wasted like this and the collaboration lags. The same goes for data and file sharing. Once you have shared the file, you have to wait for a while to get acknowledgement. You might even have to send reminder messages regarding that.
This way of communication not only wastes time but also lacks human interaction. Face-to-face interaction is easier for people to understand and the message is comprehended correctly. Messaging and emailing can create misunderstanding and requires more time to comprehend.
A virtual office gives the perfect environment and solution for this problem. It provides a one-screen solution that has different window slots for individual team members. They can place their avatars to display pictures in their slots as well. All team members can log in at the given time or during work hours and talk face to face with each other to discuss their project or any related issue.
This is also a good way to keep a check on the attendance of your team members. You can keep in touch with members that are not actively participating in the meetings. File sharing is done instantly among the team members. Overall, the work speed and productivity increase through virtual office service.
Helps develop a friendly relationship among the team members:
Another thing that is lacking in remote working is the camaraderie between the team members. They don't have friendships or trust among themselves like in a physical office. They don't get to eat lunch together or discuss their problems together. Sometimes they don't even see each other's faces while working on the same project. As per a survey, 60% feel lonely while working this way.
In virtual office communication software, there is a separate space for non-work-related communication. In this space, the members can chat face to face with each other about anything other than work. They can even play some games while taking a break. It is a virtual office version of "the water cooler" or "photocopy machine" in a physical office where employees can talk with each other.
Helps you to maintain work-life boundaries:
Another huge issue with remote working is that it is hard to maintain a working schedule about starting and ending work. Since you are sitting in the comfortable environment of your home, overworking becomes a habit. This can harm your health and ultimately affect your work-life and family life. Smart employers know that a balance between work life and personal life is very important for the health of the employees and continuity of the work.
The virtual office helps you in maintaining that balance. It has a proper way to maintain the timings when you enter or leave the office. Once you are logged into the virtual office, you are working and after the proper hours are done and you log out, you are at home. Virtual office tools help the employees to use their in-office time productively and fully.
The conclusion:
Remote working is popular these days but a smart choice is to do it properly so that the work and employee well-being doesn't get affected. The virtual office is an online office environment that simulates the way work is done in the physical office. It has all the tools to help you increase your productivity while maintaining a healthy working environment. It is probably the smartest choice you can make while handling your business or office work remotely.
Recommended Read:
TOP 6 DIGITAL MARKETING COURSES THAT WILL PREPARE YOU FOR A SUCCESSFUL CAREER IN 2022
5 BEST SOCIAL MEDIA ANALYTICS TOOLS FOR MARKETERS IN 2022
AMAZING TRICKS TO INCREASE SUBSCRIBERS AND VIEWS ON YOUTUBE IN 2022
General FAQs
Do virtual offices work?
A virtual office can also lead to greater productivity, as its services free workers from administrative tasks, as well as commutes. Each employee can work from the location that is most convenient, and the business is not restricted to hiring employees who live locally.
Is a virtual office a good idea?
Although a virtual office may boost worker productivity, there is the potential for slacking. Many employees need the structure and discipline that a physical office provides to do their best work. Communications may suffer if team members are emailing each other back and forth rather than having a direct conversation.
Why do companies use virtual offices?
Virtual offices allow for an increase in productivity, a reduction in commuting costs and more flexibility. Virtual offices also significantly lower overheads and technology costs – making for a more cost-efficient solution to modern working.