There's no denying that digital is the way of the future in business. Ecommerce was increasing even before the epidemic prompted customers to shop online for everything from food to entertainment.
Online markets provide a plethora of possibilities. They enable firms to launch with lesser overhead, grow consumer bases, and engage in creative marketing. Expanding online can significantly increase the possible market share for firms operating in a brick-and-mortar environment.
20 Ways To Drive Website Traffic Through Digital Marketing in 2022 Click To Tweet
However, the possibility is accompanied by a challenging competitive landscape, in which gaining website traffic is the name of the game.
We'll look at a few different ways to drive traffic to your website so you can establish your brand, expand your market share, and raise your revenue in this article.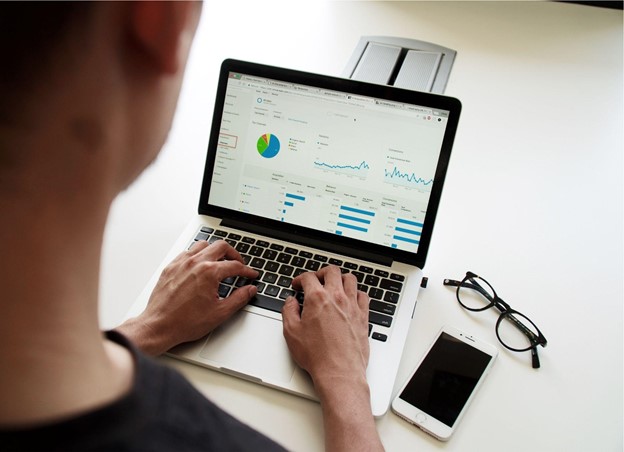 High Quality Vs Low-Quality Traffic
Let's take a deeper look at the concept of web traffic before we get into tactics for increasing your traffic figures.
If you're going to invest time and money into attracting traffic to your site, make sure it's high-quality traffic. This might mean different things to different firms, but high-quality traffic is commonly defined as clients who suit your company's buyer persona.
Make sure your buyer personas are developed before diving into the technical components of traffic generating. You'll be able to measure the impact of your efforts in more ways than just tracking site visits this way.
20 Ways To Drive Website Traffic in 2022
1. Content Development
You must first grasp the consumer persona you're targeting in order to create content that will attract the proper visitors to your website. You may design content that will organically draw your target audience to your website after you understand who they are.
2. Long-Tail Keywords Should Be Targeted
It's time to start focusing on long-tail keywords as well. Long-tail keywords account for the bulk of web searches, therefore you're missing out if you're not using them in your sponsored search or SEO campaigns. Hence, make sure to use long tail keywords.
3. Guest Blogging
Securing a guest post on a popular website can help you improve blog traffic while also helping to promote your brand. Make sure you know all the rules and regulations of the site before sending them a pitch so that the site replies back to you. Be aware that spamming approaches may result in harsh penalties.
4. Examine Your Website
It's critical to understand your target demographic before attempting to attract traffic to your website. Analyze your website to see where you're losing and gaining visitors to accomplish this. With this knowledge, you can produce the correct content to attract the ideal visitors to your website.
5. Influencers
Working with influencers can help spread positive word of mouth, through which the customers would be most likely to buy.
It's a cost-effective way to increase visitors to your website. As you're tapping into influencers audiences to drive traffic to your website when they publish discount coupons, links, reviews, or giveaways.
6. Search Engine Optimization (SEO) on the Page
On-page SEO can boost your website's search engine rankings and increase visitors. The page title, header, meta description, picture alt-text, and URL are all on-page SEO factors (plus more). Your site will receive more traffic if it appears in search engines.
7. Backlinks of Good Quality
You must rank high in search engines in order to attract visitors to your website. You must be an authority in your field in order to rank better in search engines. When high-authority websites link to your site, you gain an additional reputation.
8. Implementation of the Microdata Schema
Although Schema (or another microdata format) will make it easier for search engine bots to recognise and index your pages. Another benefit of the schema for SEO is that it can result in better rich site snippets, which can increase click-through rates.
9. Website Speed
Make sure that your pages are technically optimized, including picture file sizes, page layout, and third-party plugin functionality. It's really important that your website loads quickly. It's advisable that an ideal website should load in 2 to 5 seconds.
10. Tools for Search Engine Optimization
It's critical to be an SEO learner if you want to increase traffic to your website. Learn how to use SEO tools like Google Analytics, Ahrefs, and SEMrush to construct a traffic-generating plan for your website.
These tools will assist you in learning and analyzing what is and isn't working on your website. Furthermore, these assist you in coming up with content ideas that have the potential to create a lot of traffic.
11. Do A/B Testing
A/B testing is a type of split test that helps you figure out which version of a campaign is the most effective. These tests can provide you with valuable information about your target audience, allowing you to design targeted content and offers that will drive visitors to your website. There are numerous resources available to help you get started.
12. Sharing Buttons Of Social Media
Your audience will be able to easily share your material on social media if you include social share buttons. Your traffic will improve as your readers become advocates for your content.
13. Optimization of CTR
Make sure people are clicking through to read your pieces once your material is published and you start ranking on search engines. Your click-through rate (CTR) compares the number of people who read your article to the number of individuals who saw the link to your post.
14. Offers on Content
Material offerings, also known as lead magnets, are a type of content that may be used to drive visitors to your website and produce leads. Webinars, guides, reports, trials, demos, checklists, and other content items differ based on where your consumer is in the buyer's journey.
15. Repurposing of Content
Repurposing existing content is a fantastic approach to get around this problem. Take a popular blog of your company or an article and turn it into a video. Alternatively, if you have a popular podcast, make a blog article about it. Using previously successful content will continue to generate traffic to your site.
16. Video should be a part of your content strategy
Video can be a powerful tool for attracting new users and making your website more interesting. According to research visual content retains information better than the word, hence video marketing is a great method to catch – and keep – your audience's attention while also driving traffic to your website.
17. Building an Email List
Using your current readers and customers to generate traffic to your website is a terrific place to start. You can promote a new blog or content offer to your followers/subscribers through email can help you in rapid traffic spike. Repeat readership is beneficial for traffic objectives, conversions, and lead generation on content-heavy websites.
18. Building Community
People like to express themselves and weigh in on topics about which they are passionate, so incorporating a community into your website is a wonderful way to start a discussion and drive traffic to your site. Use third-party solutions like Facebook comments to build a strong commenting system, or construct a dedicated forum where visitors may ask questions. However, keep in mind that you must manage your community to guarantee that minimum standards of civility are met.
19. Analyze Your Analytics Information
Google Analytics is a gold mine of information on almost every aspect of your website, from the most popular pages to visitor demographics. Keep an eye on your SEO indicators and utilize the data to guide your advertising and content efforts. Keep an eye on which posts and pages are the most popular. Examine visitor data to determine how, where, and when your site's traffic originates.
20. Invite others to contribute to your blog as guest bloggers
It's a two-way street when it comes to guest writing. In addition to sharing content on other sites, invite those in your industry to write on your own site. They're likely to share and link to their guest post, thereby bringing additional visitors to your site. Just make sure you only publish high-quality, unique content that is free of spammy links, as Google is cracking down on low-quality guest blogging.
Conclusion
Driving traffic is a never-ending effort, but it's also one that pays you long after you've begun.
There are many ways for potential clients to find your website; all you have to do is choose the one that works best for your company.
To observe a substantial increase in traffic, try one of these approaches in your next quarter's demand generation strategy.
Recommended Read:
TOP 6 DIGITAL MARKETING COURSES THAT WILL PREPARE YOU FOR A SUCCESSFUL CAREER IN 2022
5 BEST SOCIAL MEDIA ANALYTICS TOOLS FOR MARKETERS IN 2022
AMAZING TRICKS TO INCREASE SUBSCRIBERS AND VIEWS ON YOUTUBE IN 2022
General FAQs
What is Web traffic in digital marketing?
Website traffic refers to web users who visit a website. Web traffic is measured in visits, sometimes called "sessions," and is a common way to measure an online business effectiveness at attracting an audience.
What type of websites attract most traffic?
Written content is the most effective type of content for attracting website traffic – with 40.4 percent of respondents saying so. 34.3 percent view video content as the most effective content form in driving traffic to their website. Visual content is the top traffic-generator for 25.3 percent of the respondents.
How many types of website traffic are there?
There are different types of traffic: Direct, Organic, Referral, Social, Email, Display and Paid. These describe exactly how that traffic arrived at your site.