Social media will get you the customers!
SEO will get you in the good books of Google algorithm!
But, if you want your potential customers to remember you, you will need branding. Whether you are talking about 'Starbucks' or you are scrolling through 'Amazon,' can you distinctly remember their color codes and symbols?
Yes, we are sure!
The only reason why these companies are able to attract this hefty amount of customer base is because of their excellent brand awareness.
7 Tips To Do Brand Awareness Through Digital Marketing in 2022 Click To Tweet
Brand awareness is the main element to expanding any business and helping it reach new heights. It is not just about bringing the potential customers to your page; it is about keeping them and, most importantly, turning them loyal.
In this excerpt below, we will talk all about brand awareness and metrics, which can help, if you are looking for business opportunities.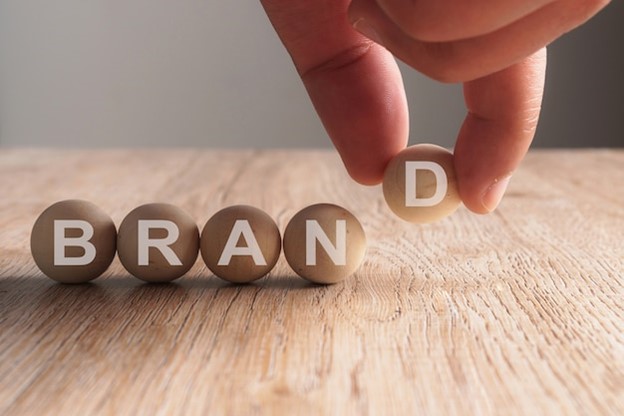 Why Brand Awareness Is Important
If you still think that placing some high-density keywords in your blogs is all the SEO you need, then you are looking at a slow-paced growth. As much as ranking your articles are essential, making your customer learn your name with just a symbol or a logo is an achievement of a different level.
Brand Awareness: Brand awareness is now used as an umbrella term, but if we are talking about the full definition, its digital marketing lets your potential customer know that you exist.
Product Awareness: Do you think just knowing about your brand and company's name was enough? No! They will need something tangible to believe. This is where you advertise your product or services.
Niche Superiority: In today's day and age, no matter the niche you choose, it will always be something that has been done before. So, how do you get that niche superiority? How do you ensure that your customers will choose you over your competitors? Through brand awareness, you have to tell them how unique you are.
Increases Credibility: If you are given a choice between Amazon and any other eCommerce, you will always choose Amazon. This is because you know Amazon. With brand awareness through digital marketing, customers will know you. It is always easier to trust a brand you know.
Customer Relationship: Brand awareness is crucial for customer relationships. Because without it you will never know your customers adequately. Building a good customer relationship will also help to increase brand awareness. Customers will know you as a brand that listens.
Tips To Increasing Brand Awareness
Here are some common ways, as suggested by experts, which can help you navigate creating the best brand awareness.
1. Infographic & Illustrations
Infographics and Illustrations, when done professionally, can do wonders for your brand. This is a crucial form of adding that uniqueness to your brand. Plus, something which is embellished with color codes and pictures is always more memorable than text.
Infographics are a great way to create brand awareness on social media. They can stop a customer from scrolling, clicking, and checking out your brand.
2. Website Design
When they check your brand over social media, they will look for a website. Therefore, your website should reflect the same energy as your infographics over social media.
If you wish to add some extra panache to your website, then you can have a unique color code that helps you stand out. Or better! Have animated videos in intervals. These are some of the best methods of digital marketing. Psychologists say that video marketing creates more impact on our brains than anything else.
3. Search Engine Optimization
Nothing can compete with good old search engine optimization. Sometimes, having your website ranked at the beginning of a browsing search is all the branding that you need.
Remember, no matter how many reasonable searches come afterward, a browser will always consider the first search result credible. So the more firsts you get, the more your customers recognize you.
4. Guest Posting
Just having everything centered around your website is not enough. To create that long-lasting impact through awareness, you must keep reminding them of your company.
This will only happen when they are scrolling through some other website or blog page, and you pop up. So, do as many guest postings as possible to get a good hold of link building for your website. This is one of the oldest tricks of digital marketing.
5. Attractive Logo
The logo is the main element through which a brand is recognized. The more unique and out-of-the-box your logo is, the more people will remember you. Sometimes, a customer needs color and rough clipart to understand a logo.
Sometimes even a set of emojis is enough to understand a brand. This is because these brands have excellent logos, which changed their game. In addition, you can go the extra length and have a mascot for your brand. These unique details help with the expansion exponentially.
6. Social Media Aesthetic
Your social media page does play an important role in creating awareness about your brand. In addition, the aesthetic will help you attract target customers because the right aesthetic will attract the right customer.
For example, if your brand is providing tech services, having too many flashy colors won't give you the right clientele base. You need to have the same approach for your social media as your niche expects.
7. Customer Relations
Lastly, building a good customer relationship is one of the greatest ways to increase your brand awareness.
If there is no better digital marketing that will attract them to your company, having a customer query section on your website will do the job. Customers love when they are heard, and their suggestions are implemented.
They will love a company that thinks about its customers more than making brainless profits.
Awareness, To Identification, To Expansion!
First comes the awareness, and your customers will start to identify you. Once your identification game is strong, your expansion is inevitable.
So, do not take brand awareness in digital marketing lightly!
Get to work right away!
Recommended Read:
TOP 6 DIGITAL MARKETING COURSES THAT WILL PREPARE YOU FOR A SUCCESSFUL CAREER IN 2022
5 BEST SOCIAL MEDIA ANALYTICS TOOLS FOR MARKETERS IN 2022
AMAZING TRICKS TO INCREASE SUBSCRIBERS AND VIEWS ON YOUTUBE IN 2022
General FAQs
What is brand awareness in digital marketing?
Brand awareness is a marketing term that describes the degree of consumer recognition of a product by its name. Creating brand awareness is a key step in promoting a new product or reviving an older brand.
How does digital marketing enhance brand awareness?
It allows you to connect with them, engage with them, more importantly, increase brand recognition, and create brand advocates.
What is brand awareness and why is it important?
Brand awareness is the probability that consumers recognize your brand, products or services. Fast-moving marketers seeking instant gratification often dismiss the importance of recognition, but it's actually a critical piece of getting into a consumer's consideration set.