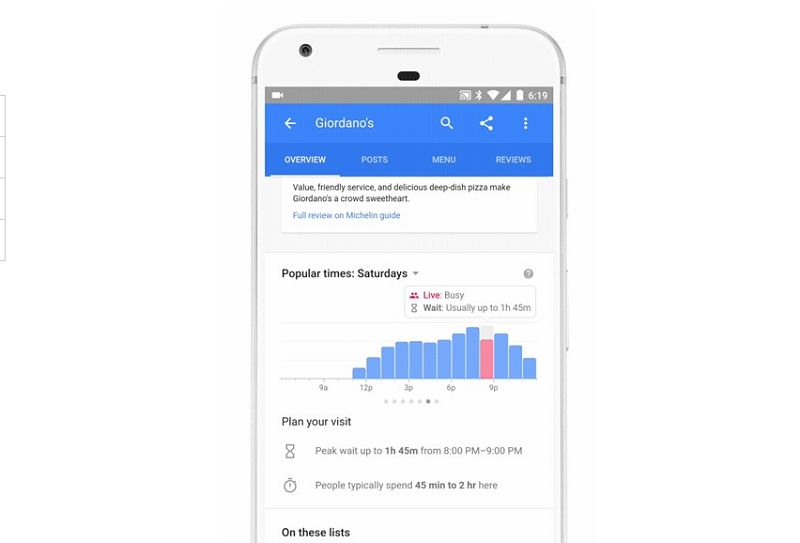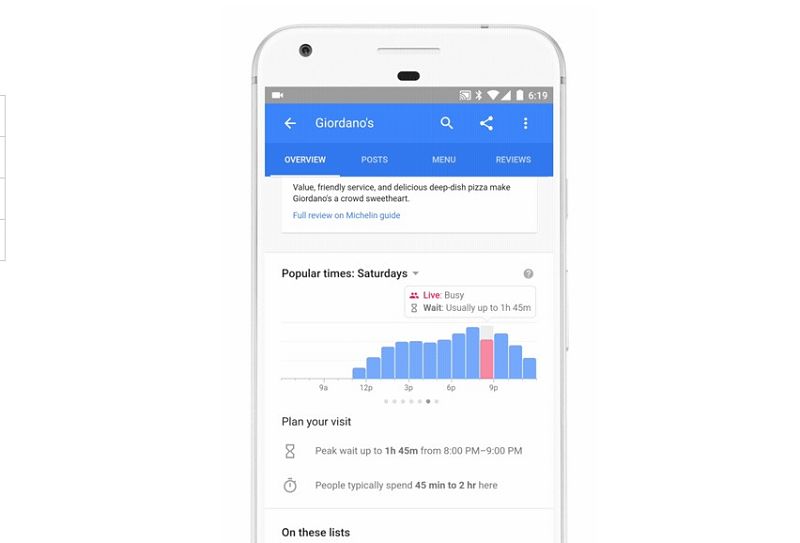 Google continues to optimize its services and applications to provide a better experience in all senses to users. We saw recently the introduction of the graph on how crowded a place is. The most recent addition has to do with wait times for some local listings such as restaurants. 
Now you can know how much time you should wait in a restaurant
We know that on many occasions, people who go out to eat at a restaurant, sometimes have to wait for a table to be free. Of course it is something that for the majority represents an inconvenience, mainly because they have no way of knowing how long they should wait to be served.
Google maps wait times to local search results
Click To Tweet
But with this new feature that appears in local search results, people can now know the time they should wait before going to a restaurant. This information will not only appear in the web search results, but will also be available through Google Maps.
The waiting time will be displayed near the information of popular schedules, which currently allows people to know how busy a place is at a particular time and day. As with the popular schedule function, wait time estimates are based on anonymous historical data.
Related articles: Google Maps uses Street View to keep you from getting lost
In that section, an estimated current waiting time will be displayed for that precise moment. Users will then be able to click on any of the time bars in a graph to view the estimated wait time for a given period of time.
Not only that, people can also move to the left and to the right to view a detailed summary of the waiting times of each day, below the time bars. This way you will be able to plan ahead and avoid the crowds every time you go out to eat at a restaurant.
Consequently, all the user must do is access the Google search engine and write the name of the restaurant he plans to visit. Then you can see all the information regarding the restaurant, including its address, time, menu, as well as the phone.
Related articles: You can already see the crater of a volcano in Google Maps Street View

A little below will be available the bar chart with popular schedules based on visits to the restaurant. In the section "Plan your visit", the maximum waiting time will be indicated in a certain time.
When clicking on one of the bars, a legend will be displayed indicating also the waiting time and the time after which the restaurant is usually not as busy or crowded.